We are getting to that time of year where the holidays are coming upon us. I have never been one to be 'ahead of the eight-ball' and stocking stuffers are always hard for me to come up with. Here are 8 cute choices you can consider when making your stocking contents decisions.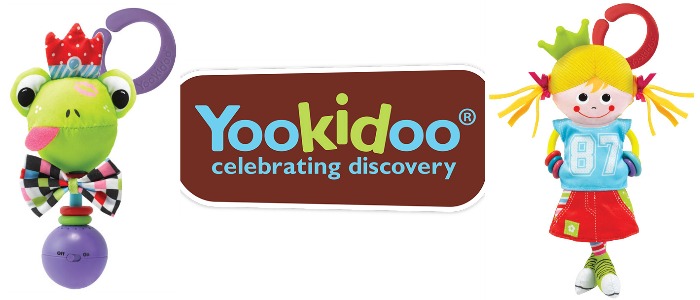 Yookidoo's Freestyle Princess and Frog Play set will dazzle little ones with delight on Christmas morning. This duo of a plush doll and rattle reinforces tactile development with its multiple textures and its many interactive features including motion activated sound effects and music. The Playset also comes with rings to attach to almost anything, allowing you to take it on the go. For ages Birth +
This is a very cute duo. I just loved the multiple textures and it is grandson approved as he has already enjoyed quite a bit of crinkly fun! The Frog rattle is so cute. The sounds it makes make my grandson Zakary smile and giggle just a bit. Definitely a winning combination.
MSRP: $12.95
Available on www.Amazon.com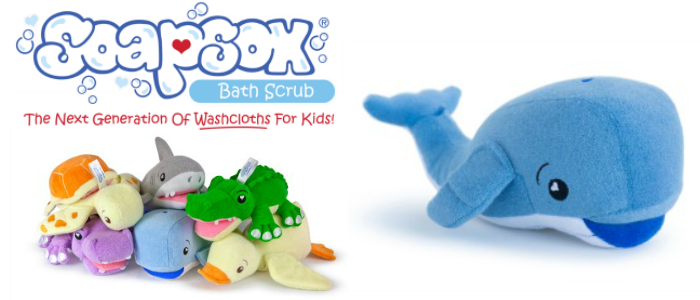 Give the gift of bath time fun with Soapsox! These adorable plush friends that kids can take from playtime…. to bath time! It's 2-in-1 fun with SoapSox®, the cuddly companions you can actually take in the tub! Just add soap to the patent-pending pocket and scrub-a-dub clean! For ages Birth +
Who needs a rubber ducky when you can have one of these Soap Sox Kids? Not only are they cute, but fun! There are so many choices to choose from when it comes to these cute 'new-age' washcloths. You can purchase these creatures in a family pack, 3 pack, 2 pack or even individually.
I had the pleasure of getting Jackson the Whale. He can be easily used to cuddle with and then go right in the bathtub. Once he is dry I can put him back out to be played with again, the best part if he gets dirty, he can jump into the bathtub all over again. There is a special pocket for the soap, so your child or baby will find bathing fun.
Available at www.SoapSoxKids.com MSRP: $14.95
Squeeze your baby this holiday season with The Original Squeeze! With a patented, spill-proof nipple, The Original Squeeze is perfect for babies 6 months and older. Available in four, bright colors, babies will love snacking on fresh, home-made treats anytime, anywhere without the mess! Then wash and reuse, saving money and the environment. Available in 2oz., 4 oz., and 6 oz. sizes. Ages 6 months and Up
I am constantly amazed at the new things that are out there to help Moms & Dads when it comes to their babies and children. This squeeze is so cool. You can put anything in it that makes it easier to eat/drink when you are on the go. Say you are out and about and your child needs a snack, the Original Squeeze is handy and fits perfectly in a diaper bag or your purse. The softness of the material makes it easy for your little one to squeeze it with minimal effort. What a great item to give as a gift or put in your child's stocking. Available at www.OriginalSqueeze.com
MSRP $13.99- $15.99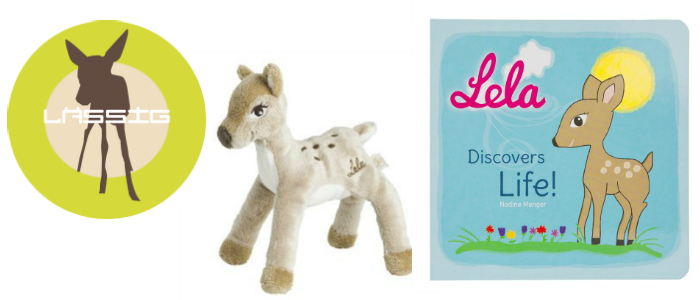 She doesn't pull Santa's sleigh, but Lassig's adorable fawn Lela will capture the hearts of all little boys and girls. Lela comes in 6" size with darling doe eyes, long lashes, and speckled spots on her back. And now you can share her story with a beautifully illustrated board book, perfect for bedtime. For ages Birth +.
I always loved reading to my kids, and some of their favorite stories they had one of the characters in stuffed animal/character form. With Lela you can get the stuffed animal for under the 'tree' if that is how you roll, and the book in front of their stocking. Or however you do your traditions in your household. Lela also would look so cute sticking out of a stocking! Available at www.HABAusa.com MSRP: Lela Plush ($17.99), Book ($10.99)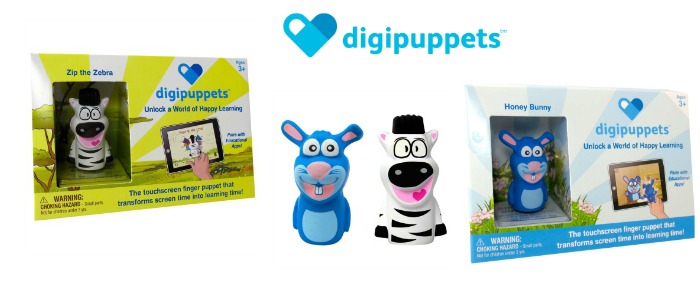 For your little gamer, DigiPuppets are the perfect pocket-sized gift! As classic finger puppets with a twist, they work on any iPad, iPhone or Android device to become a learning buddy for today's tech savvy 3-7-year-olds to play their favorite app or one of DigiPuppets free educational apps that feature these adorable characters.
DigiPuppets are so cute! This is definitely something for the little gamers in your house to get in their stocking. Also inexpensive enough to give as a birthday gift, as a gift exchange or just let your imagination run wild. Face it, kids these days are plugged in anyways, why not make it even more fun? These also work with their educational apps. Available at www.DigiPuppets.com MSRP: $9.99 each . Also Bloomingdales and Bloomingdales.com will be carrying DigiPuppets now! Make sure you look below for the giveaway offer!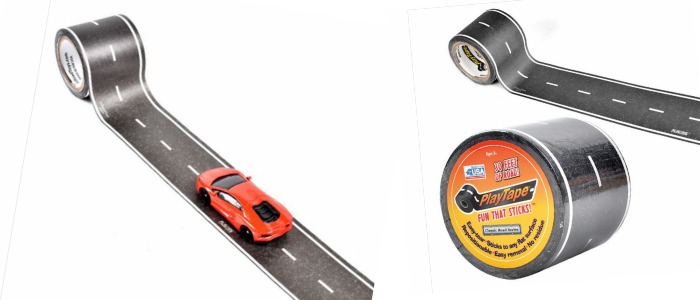 PlayTape has been specifically designed to bring hours of imaginative entertainment at minimal cost and maximal convenience. With a single roll of PlayTape Classic Road Series, you can create a road or a whole city. Use the toy cars you already have to drive on PlayTape. Use the blocks and toy buildings you already have to build a town through which PlayTape traffic flows. Create places real or imaginary. The possibilities are as endless as a desert highway. CLASSIC ROAD SERIES BLACK, 30′ X 2″
These are so inventive. Kids love to play their cars on 'roads' and this is an inexpensive way to do so! For the creative child in your home, this is a great stocking idea as well as hours of fun! www.inroadtoys.com
MSRP: $7.99 each roll
Last but not least I have one more baby toy. And like the others it is very cute!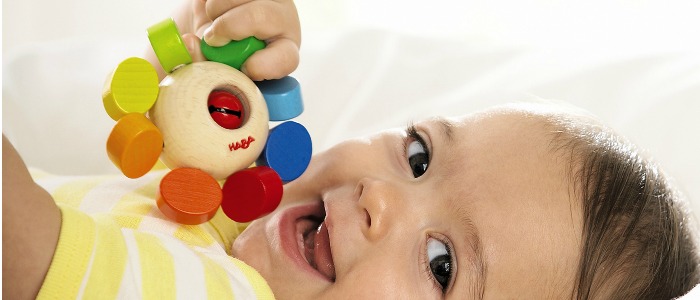 Let baby get in on the jingle bell action with HABA's Whirlygig clutching toy. The movable wooden elements and little jingling bell are secured with a strong elastic band, expertly designed to help develop clutching and grasping skills. Ages 6 months+ Available at www.HABAusa.com MSRP: $14.99
DigiPuppets have been generous enough to offer Mom Blog Society readers a chance to win 1 of 5 sets of DigiPuppets (arv $19.98 each set) Simply click on the giveaway image below to enter for your chance.

Disclaimer: These products were received from the Companies mentioned for review purposes only. All thoughts and words in this post are my own and I was not paid to endorse it. I am only voicing my opinion about this product.