This Holiday surprise your little one with something they will truly enjoy, Musical Instruments! Do you know that singing and music play an important role in our culture. When you look at it you'll see that music is in everything that's a part of life like in: theater, television, movies, worship, holidays, celebrations and much more.
But most importantly music is used in the lives of children daily. There are so many benefits of music when implemented into our children's lives, benefits like socializing, child development, improves memory, helps with language barriers, build confidence and much more!
You may be asking how do Stephen Joseph Gifts play a part in all of this, well Stephen Joseph Gifts has a few Musical Instruments that can help kick start your child's musical journey.
Let's show you a few, first we have the Xylophones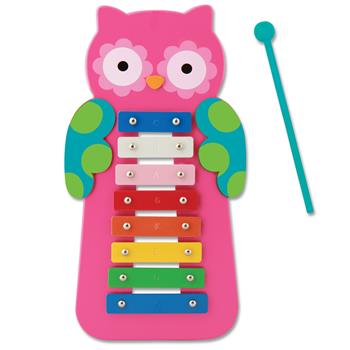 This kid friendly instrument will make a great gift for your little one! As Stephen Joseph says, Mozart will have nothing on your child once they get going with a Stephen Joseph Xylophone. The friendly characters invite even the shyest of children to give them a go. And while they're creating music to your ears, you can also be happy to know that they're learning the essential skill of hand-eye coordination too.
Next we have the Percussion Set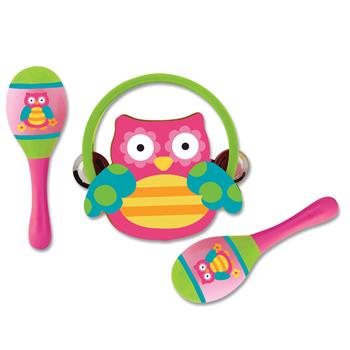 Your kids will get ready to shake and groove all day long with this cute Stephen Joseph Percussion Set. This maracas set will be great for assisting your children with hand coordination, they can create a beat all day long. Before long they'll have the entire family jamming along.
Cute as a button, this set is a:
Durable wooden percussion sets
One tambourine and two maracas
Perfect for budding rock stars
Tambourine: 5.5" x 1.5" (14cm x 4cm)
Maracas: 2" x 6" (5cm x 15cm)
Last we have the Harmonica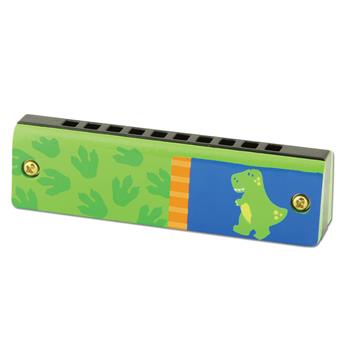 Now this is by far my grandsons favorite instrument, he's been seeking to learn how to play the harmonica for years. I told him once he gets a little older I will find a class for him to take to learn. Now, this harmonica is the perfect size for your little one's hands and they can place it in their pockets easily! This wooden harmonica will be so easy for Jalen to play, he just needs to blow, and before long he will be making his own unique sound!
Wooden and plastic harmonica
Colorful, hand-painted designs
4" x 1" (10cm x 2.5cm)
Perfect instrument for any age
All the above instruments would make great gifts this Christmas, soon your children will become the musician they've been longing to become! All toys are reasonably priced and can be found on the Stephen Joseph Gifts.com website.

Children of all ages enjoy expressing themselves with music, and each one of these instruments will be able to help them learn and express themselves even more!
You can keep up with Stephen Josephs gifts.com via Facebook | Twitter | Pinterest | Instagram | to keep up with the latest.