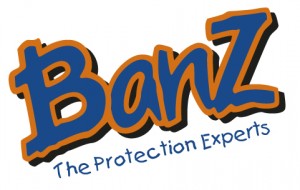 The weather is hot and you've lathered up your little one in sunscreen, but what about their eyes? Many parents forget that babies and children also need protection for their eyes. Even worse when they are playing in the water and they have the reflection coming off the water. Plus they look so cute in little sunglasses. Baby Banz have a unique design that wraps around the head to give 100% UV protection. There selection is pretty good too. All different colors and styles.
Retro BanZ

Retro BanZ are oversized and made to keep your little ones looking fabulous and protected!

· Available in Baby and Kidz sizes

· Retro-inspired style large lenses

· Rubber Nose and Brow Piece is embedded into the glasses for added comfort

· Each pair comes with its own protective bag which doubles as a lens cleaning cloth

· Lenses 100% UVA/ UVB protection

· Category 3 lenses offer high sunglare reduction and good UV protection

· Durable polycarbonate Ophthalmic quality

· Neoprene elastic strap matches chosen color of sunglasses and allows for flexibility, breath ability, and comfort

· Side adjustable Velcro allows for years of wear as the child grows

· Retro BanZ cannot be fitted with prescription lenses – if you need Rx-able frames, please see our Baby and Kidz BanZ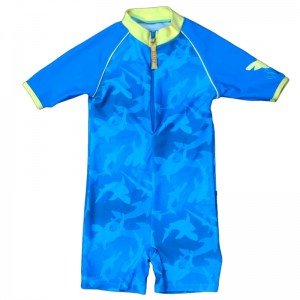 Not only do they have sunglasses to protect your child but they also have UV protective swim wear the covers most of your precious little ones body, making it easy to play in the sun for hours with no worries. There are many styles for girls and boys to choose from.
BanZ One Piece UV Swimsuit

Our suits are 3/4 sleeved to provide maximum protection and comfort. All BanZ swimwear has been clinically tested to a rating of UPF 50+. Front Zipper for easy on and off!

·Features a zipper closure on the leg inseam for easy access to diapers. Sizes 000-1

·Front zipper design for easy on and off

·No Pinch Zipper Flap

·Loose fitting for comfort

·UPF 50 + Rating Clinically tested to exceed Australian Standards

·Material: 82% Polyamide 18% Spandex
Not to forget about the ears, they also have adorable little headphones baby sized for those loud concerts or fire works.
You now have a solution to providing hearing protection for infants with sensitive hearing and need hearing protection. The BanZ Mini earBanZ hearing protectors effectively attenuate harmful loud noises without shutting out other ambient sounds.

earBanZ are easy to wear, with a low profile and no protruding parts that can catch on things. The wide, foam-filled cushions ensure that the set doesn't squeeze uncomfortably, and there is plenty of space for the ears inside the shells. BanZ earBanZ have a comfy leather-like cover over the headband to ensure all over comfort!! The weight is also important to comfort; each headset weighs just 190 grams.

This combo includes a matching Stars and Stripes pair of Adventure BanZ sunglasses, available only in the combo set! The perfect gift for baby's first 4th of July or Memorial Day celebration!
They only have one set of everything, as parents we have to make sure we are protecting them from a early age!
Connect with Baby BanZ