One of the best parts about being a kid is getting dirty! When I was little I loved going out and jumping in puddles after it had just finished raining. If I found a mud puddle too, OH SNAP!!! Even better! Although, now that I think about it, when I was jumping in those puddles it seems as though I always had just gotten a brand new pair of shoes. It never made sense to me, I would get in trouble for jumping in puddles, and my parents would yell that I had ruined my shoes. HELLO! THEY ARE SHOES, aren't they meant to be dirty?
Now that I am a parent, I know that those shoes, those beautiful, sparkly clean shoes were EXPENSIVE!! As a mommy, I know that NO, we do not want the shoes to get dirty. We want them to remain sparkly clean and white, super white if they are white. Hahaha, who in their right mind would get their little one sparkly clean white shoes? Okay, maybe me but let's not get into that! They were so beautiful and so sparkly and so WHITE. *sigh* After experiencing that loss, I had to find a way to rescue future shoes from such a mucky fate.

Enter The Overboot from Butler.
Talk about something amazing, the Overboot! I know what you are thinking, what in the world is an overboot, right? It is a larger size boot that fits over your kid's shoes so they don't get destroyed. You know … if they are thinking like I was as a child and enjoy rain and mud puddles. Overboots are easy enough for kids to pull on by themselves and your little one will still be comfortable because they still have on their normal gym shoes rather than just a rain boot that is often too big, uncomfortable, and ends up hurting their feet. Don't worry though, Overboots are still just as cute as rain boots and they come in a variety of colors so they are still fun looking!
My daughter loves her Overboots because now we just smile when she wants to go out and jump in rain puddles. We tell her to grab her overboots, which she can put on all by herself, and she is ready to play. At the ripe old age of five she is ready to move out of the house and get a job, but for now will settle for just being able to put on her own shoes! As her mommy, I love that she is still able to be a kid and jump in the puddles without ruining her adorable, expensive shoes. NOW, if they only came in adult sizes!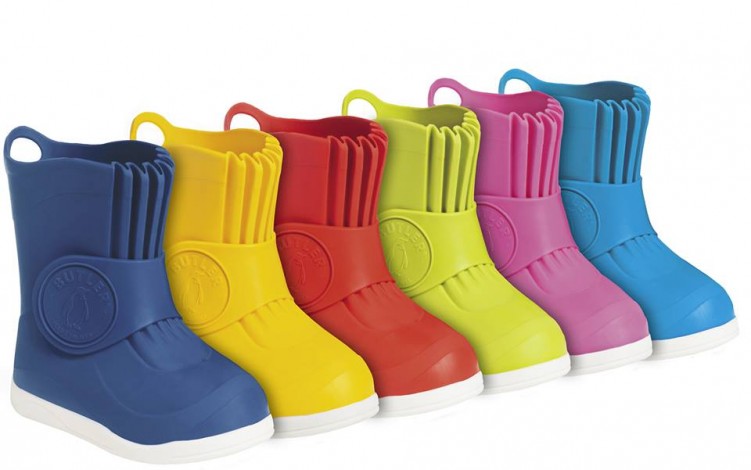 About The Overboot from Butler
Butler has reinvented the old-school overboot to deliver a bold, innovative and instantly iconic brand of protective footwear for kids. Made in the USA with the highest quality materials, the Butler is practical, durable and built to perform under pressure. The Butler Overboot is available in six distinctive and unique colors to start. The sizes range from Children's 8-12 and Youth 13 and 1-3, for true fit over the shoe.
Rain and muddle puddle season is upon us. Get your little one(s) ready for fun with Butler Overboots!
Connect with Butler: Shop | Facebook | Twitter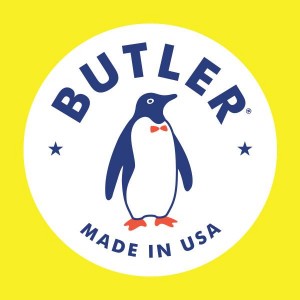 Disclaimer: This product was received from the Company for review purposes only. All thoughts and words in this post are my own and I was not paid to endorse it. I am only voicing my opinion of this product.