Whether you're a new mom or you've been momming hard for several years, we all have one thing in common — not enough time for ourselves. Plus, you're probably more than a little tired. In your pre-mom days, you may have had an elaborate skin care routine to produce a perfect complexion. But now? It's time to simplify. Learn how to make the most of a simpler skincare routine so that you still get the gorgeous results you want and deserve.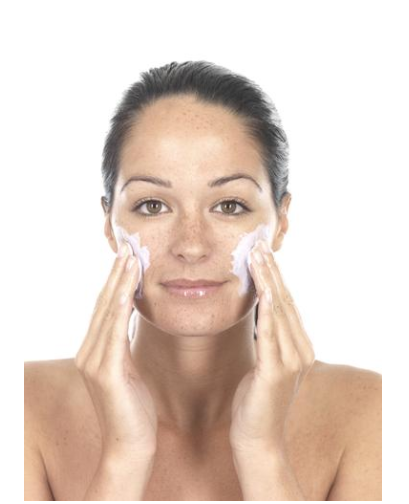 1. Cleanse
You can't eliminate cleansing from your skin care routine without consequence. In fact, this may be the most important step of your routine. Wash your face with a gentle cleanser morning and night — no matter what. Begin by washing your hands, and then use warm water to wet your face. Apply your cleanser in a circular, upward motion.
2. Apply a Toner
A gentle, soothing toner removes any leftover impurities missed by your cleanser, while also providing moisture to your skin. Not only that, a toner can help in closing your skin pores and tightening cell gaps — leaving less chance for impurities to enter your skin.
After washing your face, apply toner to a clean cotton ball and lightly glide it across your skin, including your neck and decolletage.
3. Apply a Serum
A lightweight serum packs a powerful punch, without taking too much time in your morning or evening routine. With a high concentration of good-for-you ingredients, serums penetrate your skin and nourish it from the inside out. Not only that, but serums protect your skin from the signs of aging — even before you're seeing those signs.
Using a small amount, start at your forehead and rub the serum in, working out from the center. Give your skin a few minutes before you apply anything else.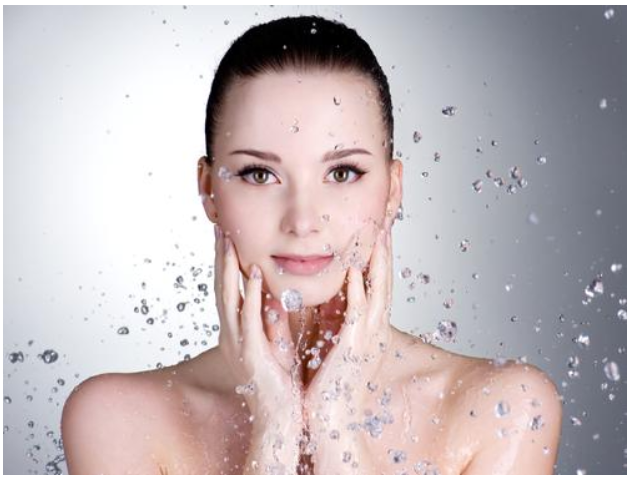 4. Moisturizer
Depending on your skin type and how it reacts to the above products, you may or may not need a moisturizer. The right toners can actually leave your skin smooth and hydrated, eliminating the need for moisturizer. But if you feel your skin is tight at this point, apply a thin layer of moisturizer.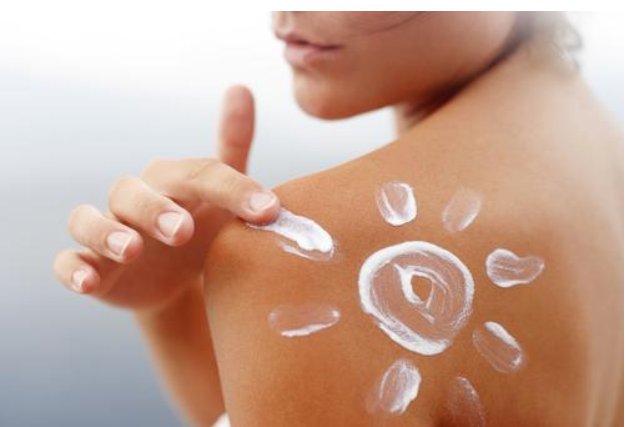 5. Sunscreen
No skin care routine is complete without sunscreen. With everything we know about skin cancer, it is simply foolish to skip this important step. Plus, when you protect yourself from the sun, you'll be more likely to take similar steps to protect your children from the sun.
Find a lightweight sunscreen with SPF 15 or higher and apply it every day, even if you think you won't be outside very much. You're still exposed to harmful rays when you're driving in your car.
6. Makeup
You're busy, and taking the above five steps might seem like a lot, but don't be tempted to skip them and go straight to makeup. Those steps protect your skin from the sun and prevent the signs of aging. They also create a smooth, prepared surface, ready to receive your makeup.
If you're in a rush, you can simplify your makeup routine by using just three items:
Under-eye concealer (Hide dark circles, and use it on blemishes too)

Cream blush (You can use it on your lips too, f you like)

Mascara
And you're set!
Nighttime Routine
Your nighttime routine can follow your morning routine, with a few tweaks.
Cleanser

Exfoliant — A gentle exfoliant, used two to three times a week, can slough off dead skin cells and rejuvenate your skin

Mask — Using a mask made with natural oils a few days a week can more deeply moisturize your skin, giving your skin a more youthful look. It also delivers more nutrients to your skin in a more penetrating way.

Moisturizer, if needed
But wait — didn't we say this was supposed to be a simple routine? Six steps sure seems like a lot, especially when you're a busy mom who desperately longs to let her head hit the pillow. A good rule of thumb is to aim for these steps but give yourself permission to have simpler nights when you're just too exhausted.
At a minimum, you should always cleanse your skin before heading to bed. Never skip this crucial step of ridding your skin of the day's impurities. Using a toner after cleanser will ensure you go to bed with the freshest face possible — and your skin will even be moisturized.
But if you've cleansed your skin and that's all you can do a good job. Add in the other steps when you have the stamina. Your skin will thank you for years to come.
For more skin care tips and women's health visit https://www.lustaci.com/
About Brad Zaro
After beating skin cancer, Brad Zaro became wary of spending time outside. Unable to find protecting products that didn't harm the environment or their bodies, he founded Deter Outdoor and Kaiderma Skin Care with lines of natural repellents sunscreens, and topical skin care therapies.