My daughter loves Shopkins. She will play with her Best Friend for HOURS and barely come up for any air. It is charming and sweet to see her play makebelieve and keep her imagination muscles strong. Recently I gave her the Chef Club Hot Spot Kitchen Playset to play with. It honestly opened up even more hours of play time for her, and her friends.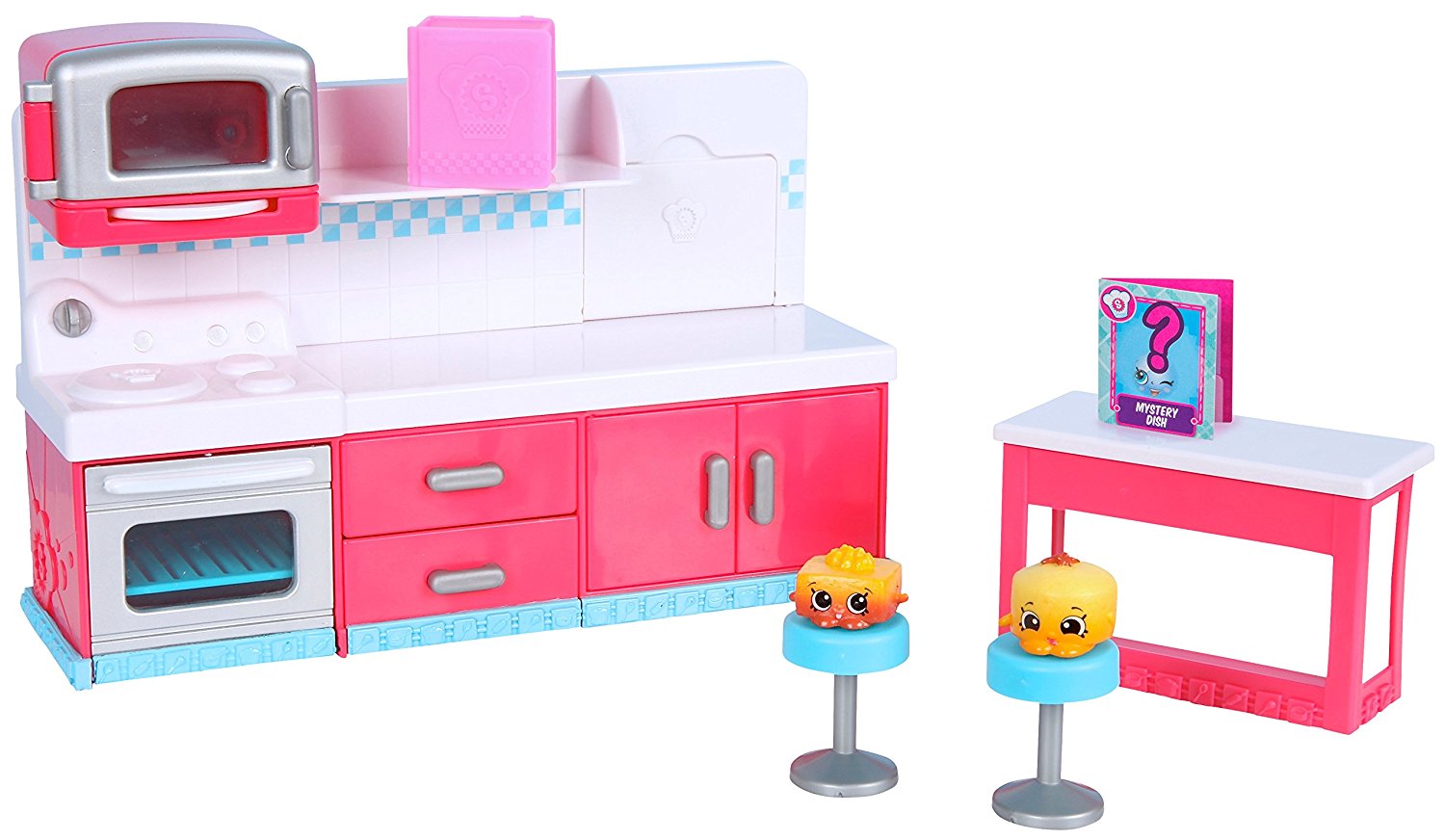 I also found it made a great display and storage item for all those tiny Shopkins. Each Shopkins look so adorable in the kitchen all displayed on the cake stand or on the barstools and they also store pretty nicely in the cabinets.
My daughter and her friends will play kitchen with them and display their Shopkins as food and giggle or they act like the food is making food. All is highly entertaining for me to watch and I end up giggling. Every once in a while she will let me join in the fun, moms are not as much fun as best friends. I like taking them for a spin in the microwave!
This is a great toy for kids to play with and even for adults. It is a great playset for their figures and it does double nicely as a storage/display for all your tiny shopkins! You should add this to your list for all those girls, over the age of 3, in your life!
Connect with Moose Toys:
Facebook | Twitter | Google+ | YouTube | Instagram