As we draw into the holiday season, the one thing on most of our minds is the Christmas Tree. For me, that is the centerpiece to every Christmas. You put it up surrounded by family and decorate it together. Everyone usually has their own job. The one my husband least enjoys is putting together our Christmas tree and making sure it looks as realistic as possible. We do not like cutting down trees for Christmas, so we use artificial trees. This year, my husband can finally rest easy, because we have the ULTIMA Tree.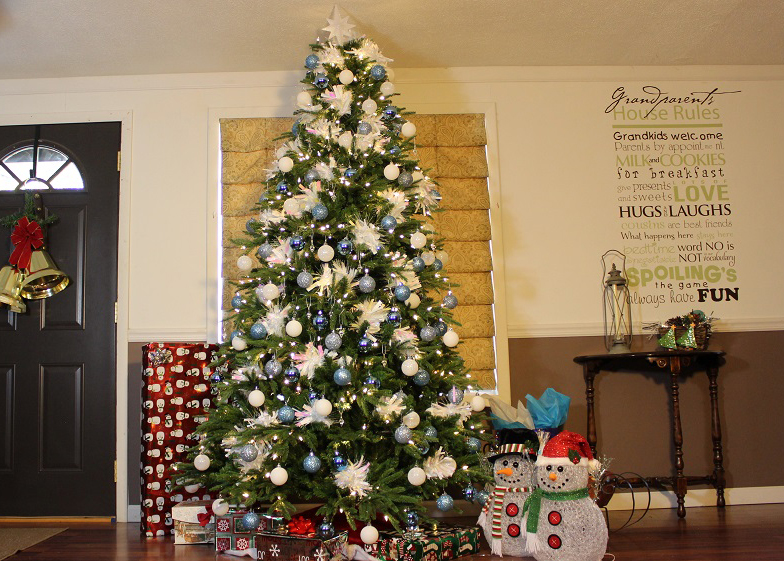 Usually, my husband and I struggle to get each section of our Christmas tree together. We have tried several varieties of trees in the past, and they are either the single branch type that you have to attach a piece at a time or the huge bulky pieces that requires two people in order to place it. The Ultima Tree is Featherweight, and assembly takes less than fifteen minutes. There are 10 lightweight sections that make it easy for one person to assemble. My favorite part would have to be the Wrap & Strap Storage. It keeps each section wrapped up and keeps your tree from being abused while stored away, plus It extends the life of your tree. And, It also comes with a 10-year limited warranty!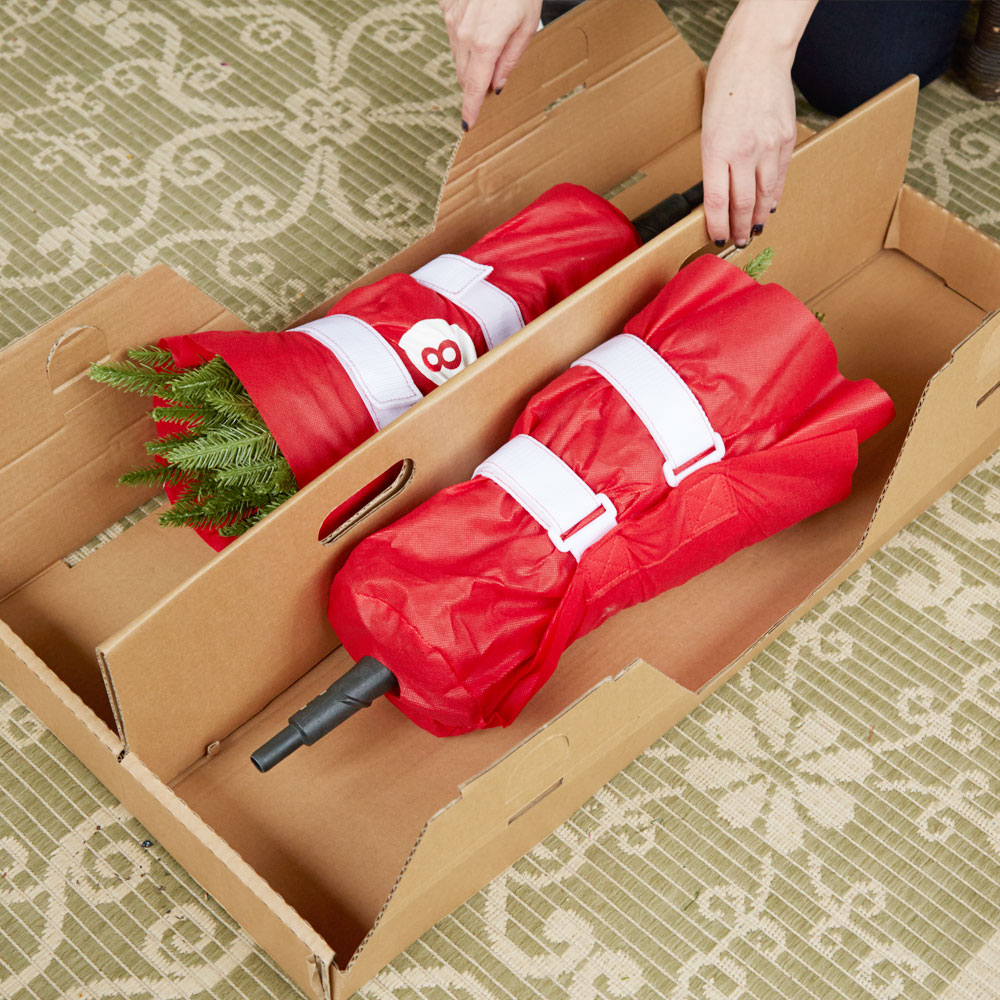 Depending on our mood or the decorations we pick each Christmas, will decide what kind of lights get strung on our tree. The only problem is all of the strings of lights we have to store and save over the years. We have colors, white, and each kind that also blink. You can imagine the amount of lights we store and then the time it takes to unwind or untangle these lights when it is time to decorate. One amazing thing about this tree is that you can have any kind of light you want, with a push of a button! When you put the tree together, you do not have to connect the lights! You just put the part together and twist and the lights are connected. No matter your mood, you can press the handy button and find the lights that will make you happy this holiday season! It is incredibly simple. No more tangled up lights for me!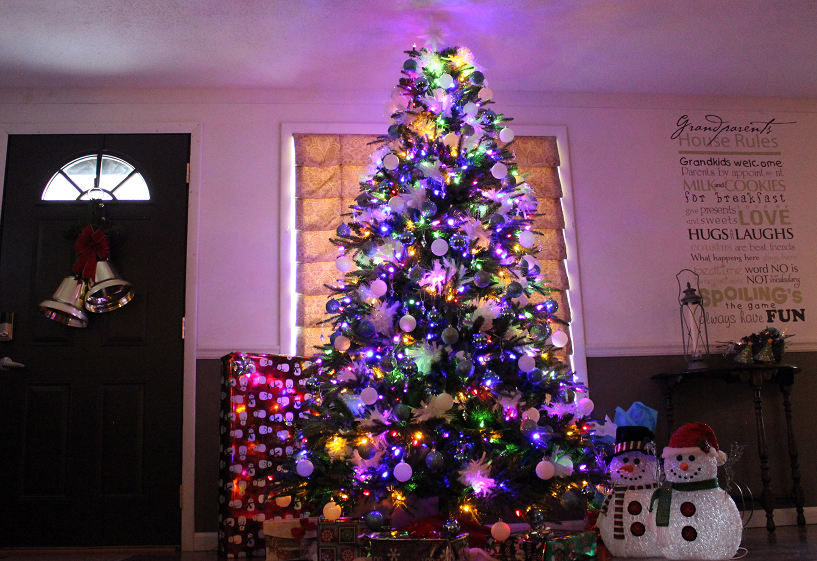 The lights are strung through out the tree, not just on the outside of the tree. I like my ornaments to be seen, even if I put them farther into the tree. They have the lights inside the tree that will illuminate your ornaments. It is full of light and makes such a beautiful presence when I have it all decorated. Even if you would just leave the tree without any of the decorations, it is just a breathtakingly beautiful tree. It has two different types of branches. Towards the outside they look realistic and you can bend them to where you want them. On the inside, you get the more fluffy branches and you can fluff the inside. It gives it a realistic, full look about the tree. I always loved real trees, but I did not want to ever cut down a tree for a few months of pleasure. This looks so real, I no longer have the wish for a real tree.
Everyone has specific tastes and needs when decorating for the holidays. I think my biggest pet peeve is lights going out on the tree. ULTIMA tree has made this fairly easy for you too! If one light goes out, you just have to replace that one bulb. The rest of the row will not go out either, so I find that handy. If a bulb breaks, the whole section of branches will go out. In such a case you can call customer service and get that taken care of. The 10 year limited warranty does cover lights. Another great thing for the holidays is that the 7.5ft tree can be shortened! If for some reason the ceilings are not tall, or if you are a shortie and just want the tree to be easy to decorate without a ladder, you can remove a section of tree to suit your needs. Another great part of this tree it is hypoallergenic and flame resistent, both important parts to my holidays. It keeps everyone breathing easy and above all, safe.
A gift to all our readers, is a $100 off code! Just head on over to ULTIMA tree's website and upon checking out, use the promo code: MOMSOCIETY
Get Connected with ULTIMA tree:
Twitter | YouTube | Facebook | Pinterest | Google+ | Instagram