In today's world, we spend a good part of our day looking at screens and straining our eyes. We all know the sun can harm our eyes, if not properly protected. Did you know that high energy blue-light from electronic devices can penetrate deep into your eye and cause fatigue?

Some important facts about high-energy blue light, lutein and zeaxanthin
Significant exposure of high-energy blue light comes from LED screens that include televisions, tablets, smartphones and computers as well as indoor lighting (CFL or LED) and even LED car headlights
90% of all indoor light sources will soon be LED and CFL — both emit high-energy blue light
High-energy blue light penetrates deep into the eye and directly impacts the macula — the area of the eye responsible for highest visual sharpness
High-energy blue light can lead to digital eye fatigue while long term cumulative effects can lead to a progressive loss of visual function
It is very important to protect our eyes at any age and the best way to do that is with replenishing Lutein in your body. You would need to consume 89 eggs, 2lbs of broccoli or 3lbs of peas to get a truly beneficial amount of Lutein. That makes it rough trying to get it from your diet.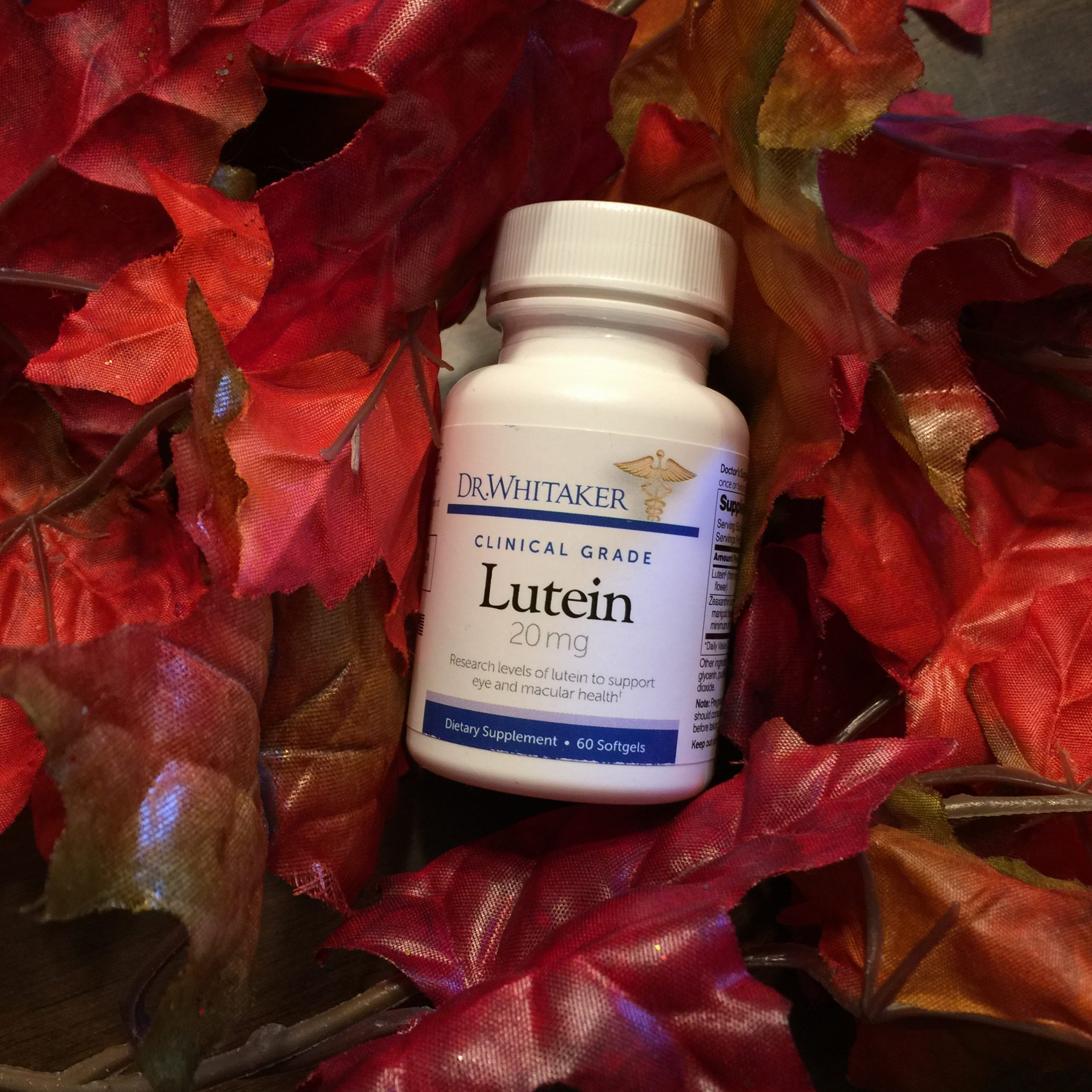 That's why you need supplementation. We recommend Dr. Whitaker's Clinical Grade Lutein. It is sourced from award-winning, clinically studied Lutemax® 2020, a naturally derived marigold extract providing all three macular carotenoids—lutein and enhanced levels of both zeaxanthin isomers—at the same 5:1 ratio as found in nature. Lutemax 2020 helps protect your eyes against harmful high-energy blue light and supports the maintenance of healthy vision and general health over your lifetime

Just one daily softgel with 20 mg of Lutein:
Promotes the overall health of your eyes
Supports macular health and visual performance
Helps with light adaptation in low light conditions
Protects eyes from oxidative stress
Product Quality:
Manufactured to exacting standards using highest quality raw materials
Produced under our own SOPs that meet or exceed FDA GMPs
Every batch tested to verify purity and potency specifications are met
Quality assured with our Triple-Testing Philosophy™
Backed by our 100% satisfaction guarantee
When purchasing your premium eye health supplement, make sure you see Lutemax 2020 on the bottle! Keep your eyes healthy this holiday season and use promo code LUTEIN20 for 20% off Dr. Whitaker's Clinical Grade Lutein.