My oldest loooooved Barney when he was little. It's funny because prior to having any children of my own, I SWORE that puffy purple paleolithic creature would not be allowed. Not in MY house! And then one day I heard the singsong voice of the dinosaur singing how much he loved my son. And then I saw how much my son loved the dinosaur and that was that. We were a Barney household.
As moms, we struggle to find the right balance in everything we do for our kids. We want to support them without being helicopter parents. We want to help them without doing things for them. We want them to try new things without being TOO risky. And we also want to allow them access to technology without allowing it to consume their lives. Our kids are growing up in a digital age and allowing them access to the technology of their generation is important. Yet we don't want that technology to become an addiction or a babysitter.
Wildbrain Edutainment
That is where Wildbrain comes in. With several entertaining but educational shows on YouTube, all of your child's favorites are available to watch wherever, whenever. Always accessible, always available, and ALWAYS age-appropriate, Wildbrain's edutainment shows are made especially for kids' emerging brains. There are a variety of shows available on Wildbrain right now that are perfect for the kiddos.
Caillou
Any parent of preschoolers is familiar with Caillou. He is relatable and understandable to younger children because he shares the same struggles your own preschooler does. Struggles like learning to share, compassion, and facing his fears are addressed by Caillou.
The Adventures of Paddington Bear
Paddington Bear isn't exactly a realistic character in this preschool program, but he indeed is relatable. It seems like Paddington Bear's adventures usually stem from the well-intentioned mayhem that creates problems. The saving grace of these unexpected adventures is his positive attitude that carries him through. In the end, he usually learns a valuable lesson and all is put to rights. Something that can encourage children at an age when they are still learning important character traits like not giving up.
Strawberry Shortcake
Another oldie but a goodie is found in Strawberry Shortcake. Parents might enjoy taking in a few shows with their kids to see how the old favorite has been reimagined. The show is great for Pre-K kids and parents alike in its positive messages and its value on friendship. It teaches kids how to respect and appreciate one another and value the differences.
Cody!
My daughter's favorite show features Cody! Not only does the show teach valuable lessons for kids, but it incorporates a real person into lessons that are important to preschool-aged kids. Kids can learn numbers and count through a playground visit. They can learn colors, numbers, and animals through celebrating with Cody on his birthday. They can learn bicycle safety and colors with Cody as he rides through the park. Currently, there are 9 Wildbrain episodes featuring Cody, but new episodes will land each week giving you and your little ones something fun and educational to look forward to!
What's in it for Moms?
With almost every childhood character obsession, there are definite pros and cons for parents. For my son and Barney, the downside was…well…Barney. But the upside was how much my son loved to watch, learn, and sing from watching the show. He learned a lot about compassion, caring, and adventure. He also learned about counting, shapes, and letters along the way.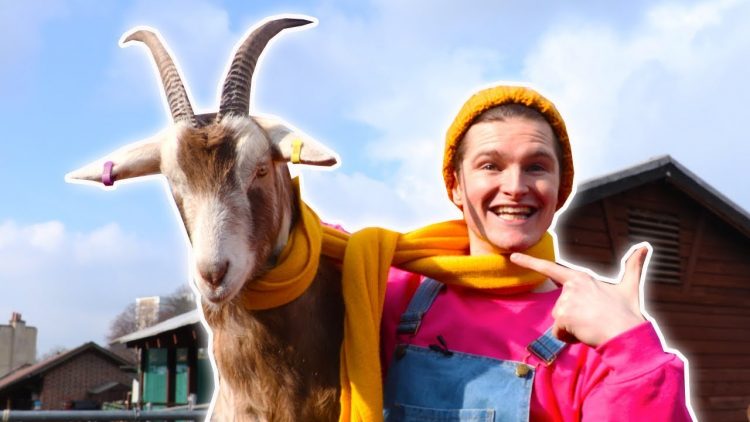 With Cody and Wildbrain, the only downside is there are so few episodes right now! You and your little ones will know them all by heart in no time! Moms can rest assured that when their kids are engaged and entertained watching Cody on Wildbrain, they are actively learning from mom-approved content. It also means many moms out there will now have the little one engaged and content for just enough time to grab a quick shower. Or maybe skip the shower. Instead, soak up some cuddles with your preschooler and watch together. Both are great options.