Hop to It!
These top Easter Basket Gifts will make kids ages 0-10 flip, with everything from adorable plush toys to cool slime!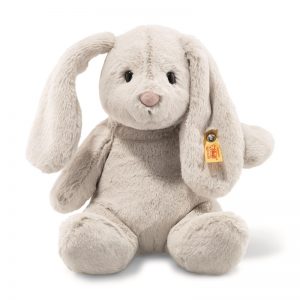 Iconic Steiff recently relaunched as a plush company, and their new Soft Cuddly Friends line is perfect for children 2 and up. They're all handmade and machine-washable, too. It's just not Easter without a classic bunny.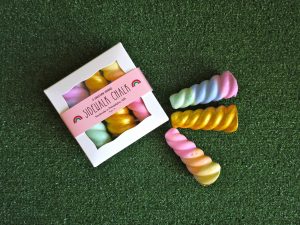 Unicorns are totally in right now, and these fantastic hand-painted Unicorn Horns come in gorgeous colors that will really make your baskets stand out. Made for kids 3 and up.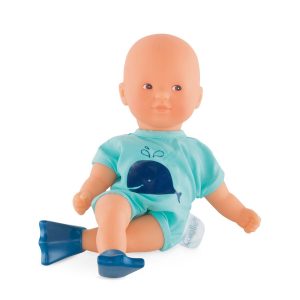 This French brand is a must-have during any gift-giving season. Made for ages 18 months+, the Mini Bath Dolls are made with special beads inside that help them float and come wearing non-removable flippers. They're great for the tub, pool or beach!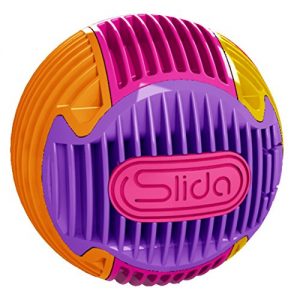 Kids of all ages will flip over this brain teaser puzzle that lets you spin, twirl and twist the pieces until you solve it. This is also a great mind exercise for adults, too.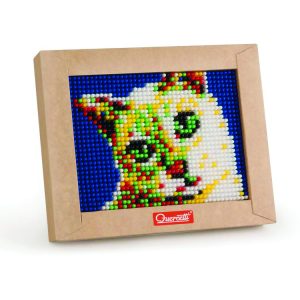 Kids can take their favorite pet and make them into awesome Pixel Art, with Quercetti's Mini Pixel Dog or Cat. Easy to use and loads of fun for children ages 6 and up.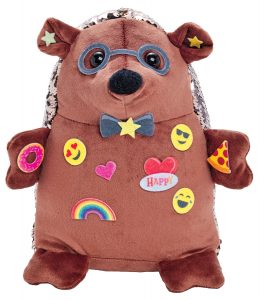 A huge hit at this year's Toy Fair, Faber-Castell's Happy the Hedgehog is a delightful weighted toy with a reversible sequined back offering children with sensory processing issues a cuddly friend to keep them calm. He even comes with fun felt stickers to decorate!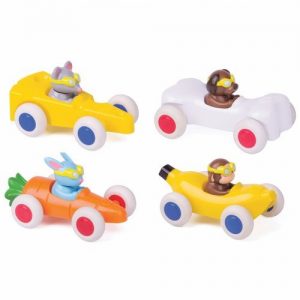 These Swedish toys are a huge hit at my house and are dishwasher safe. Toddlers ages 1 and up will love to race the friendly faces including a Bunny, Mouse, Dog and Monkey.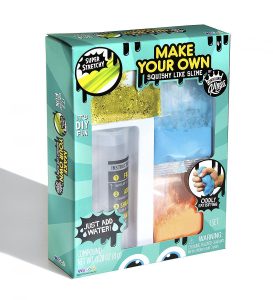 Slime is everywhere and it's such a fun product for spring and summer. WeCool is known for their squishy, durable and innovative slime, and this Mini DIY Kit comes with everything kids need to make their slime as unique as they are. (It even has gold glitter!)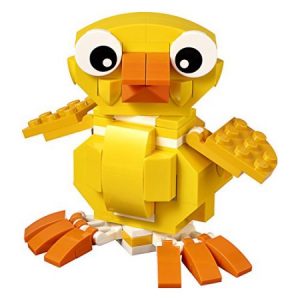 If you have a little one 7 and up that loves Legos, this one's THE gift to get this spring. The Easter Chick's bright eyes and orange feet will make it a great addition to their basket.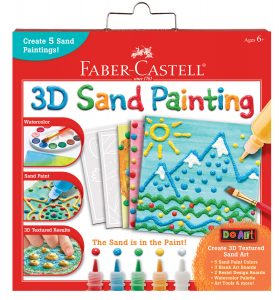 Whether your child is a budding artist or not, they will flip over this super cool paint with real sand. Kids can create 3D Sand Art pictures using vibrant colors with guided and blank boards for a completely open-ended activity. Perfect for kids ages 6 and up.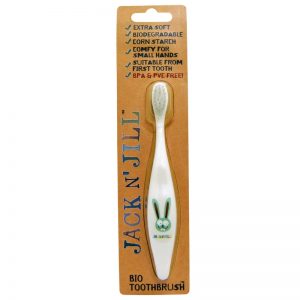 Ok, so while you may not be giving them candy, other people most likely will (thanks Grandma) so why not let them have fun brushing all the marshmallow peeps away with a new Bunny toothbrush?
What kind of Easter Basket Gifts do you have planned for your little ones? We would love to hear your ideas too!