Every day in our life, we see robbery, kidnapping, forgery, etc; like contents in the news and we think are we safe? Yes, you are. Thanks to advanced digital applications soaring across the internet walls by providing rich features like tracking and monitoring. They assist us in various ways. These apps are powerful enough to keep your whole family safe.
Find My Kids:
When you think about the safety of your kid, you must try the Find My Kids application available for both Android and iOS users. This app provides the real-time location of your kid using the GPS feature over the app. It notifies you from time to time places they visit, such as school or coaching class. The application records the sound from the surrounding so that you can know about the circle your child is spending their time with.
The SOS feature helps in the emergency availing the accurate location. You can also get the app usage statistics from your kid's cellphone. Thus, you can prevent them from using an app where they spent most of their time.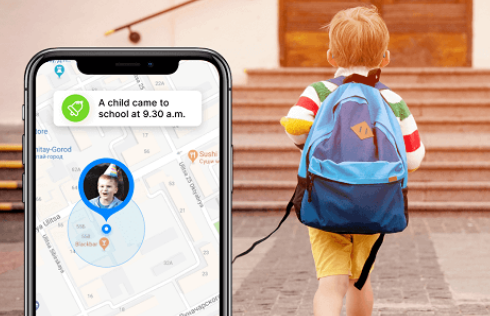 FamilyTime:
FamilyTime child tracking app is designed to reduce the worries of parents. They do not need to worry about phone usage by their kids. FamilyTime allows you to monitor and control your kid's activities on his mobile phone. You are allowed to limit the phone using time.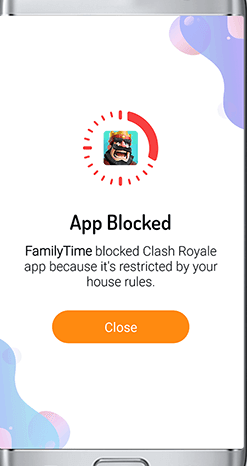 You can restrict the apps and social site which are not suitable for your child. Web filtering is the best feature it has as you can prohibit social media or games during their school timings.
You can remove their access from every function on the phone. You can monitor messages, provide rewards, etc. It is available for both platforms – Android and IOS.
SecureTeen:
As the name suggests, SecureTeen is developed especially for teen kids. You can protect your kids from online dangerous activities like cyberbullying and other unwanted stuff with this application. You can use web-filtering to restrict or block the websites, apps which are not good for them.
You can track their live location and get the history of their visited areas. You are also to monitor their messages and other applications installed on their phones. You can remotely get the report of their every single online activity.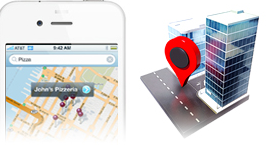 You can simply register by downloading the app and then can set up as per your needs. The security of your teenage kids become more easy with such applications and now parents can do their work without being worried about their kids.
Kidgy:
Kidgy is one of the commonly used kids tracking apps. It allows you to keep an eye on your kid's activities. You can track their real-time location and also can record their location history.
Also, you are allowed to restrict visiting areas for them. Means you can set particular locations and areas to visit. And, you will get a notification when they will cross the boundaries. Calls, SMS and other applications can be monitored easily and you have the right to block them.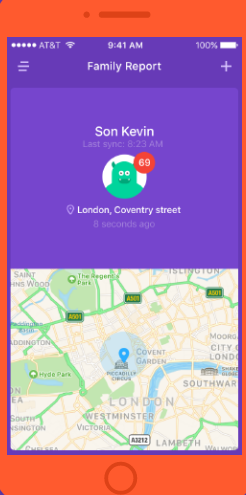 The best part is that it has a panic button feature means if the child is in danger then he can click that button. You will get immediate notification about his live location using this app.
Pumpic:
With Pumpic, you can monitor smartphones and tablets. It allows functions like location tracking, text, and call monitoring. You can also block unwanted websites, apps from their mobile phones.
You have access to check the contact lists, limiting SMS sending and also can generate the report of their online activities. You can clean and remove unwanted data remotely from their device. Also, allows you to record their history.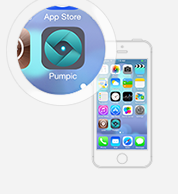 BoomeRang:
This parental control app allows a user to remotely handle Android devices. With this, you can limit mobile usage for your kid limiting bad apps, surfing, videos, etc. This app helps in location tracking, message monitoring, call blocking, and web surfing. You can locate your child out from the crowd. It assists you by blocking bad keywords, contents in the text messages. Also, you can block unwanted calls over their cell phone.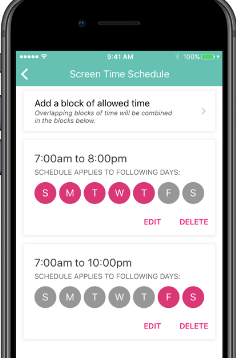 These applications are effective enough to keep your family out of any trouble. They create a safe boundary where they can feel happy and under protection.
Author Bio: Mr. Sanjay is no new to the marketing world where his work speaks it all. As a certified inbound marketer, his contributions shine on web pages helping startups and established firm to acquire their motives and gains. Business wisdom put into practice is what is the personality is known about, making him the first pick of many.