Why is Parenting so Hard?
Parenting can be a daunting task. You have so many variables to juggle in your mind. And at each stage of your child's life, there are different hurdles to conquer. You have the conflicting mind within yourself that struggles with your own experiences and what you've been told. You also have the perspective of your child to think about. As your child grows, there are more and more variables that come into play. Your child is growing mentally, physically, and emotionally, and all of that is a lot to juggle as a parent. And this is all coupled with the fact that there are two parents who may have somewhat different views? It's no wonder that parenting is so challenging.
To help you through your quest as a parent, Mindvalley has joined forces with Dr. Shefali in an unprecedented Mastery Class that gives you (the parent) a unique perspective on parenting that not only gives you guidance, but gives you the tools that you need to make an impact on all or your children's life today, tomorrow, and for years to come. Dr. Shefali takes your unique circumstances and teaches you how to find the answers when you need them. When the class is over, you will still possess the skills to achieve a lifelong connection with all of your children, even if they haven't been born yet.
The core principle of conscious parenting
Learning how to honor your child as a sovereign being. This is the key to your greatest spiritual awakening as a parent.
Traditional models of parenting can emotionally stifle your child. It may keep your child "disciplined" but it may leave them fearful of honestly opening up to you.
You may be unconsciously projecting your unmet needs onto your child? You need to learn how to be nurturing rather than expectant. The dreams of your child may be different from your own and we as parents need to understand that. This is the basis for creating the loving and unconditional connection both of you truly need and crave.
There are 3 Vital Needs of Every Child. A very powerful concept that will instantly explain, and help you deal with your child's most disruptive behaviors.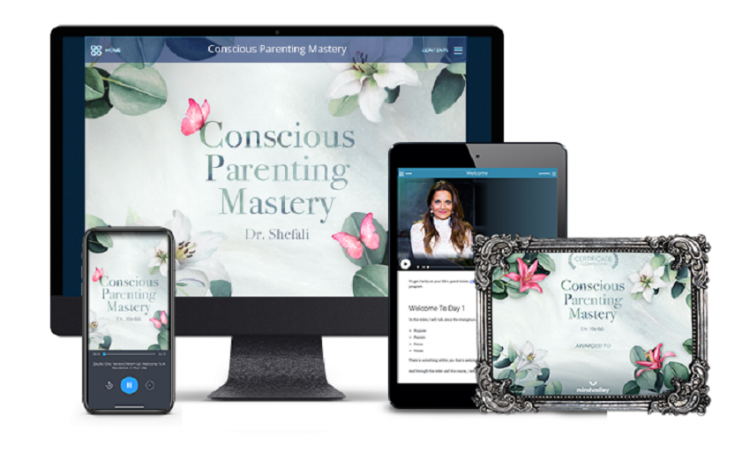 When and Where You Need it
Whatever platform you use, Mindvalley and Dr. Shefali is here to help. This isn't a step-by-step process of what to do; it is a fundamental approach that helps you with the psychology of your child, and also with the psychology of the parent. Dr. Shefali will help you make the connections between you and your child that nurtures your child, and also promotes their creativity and individuality.
What You will Learn
Effective Conflict Management:

Develop an instinctive understanding on how to navigate conflict at any age, rapidly resolve misunderstandings with love, and create an environment where empathic discussion is the default response, instead of anger or aggression.

Be Authentic:

Nurture both yourself and your child to communicate and show up as your most authentic selves, both with each other and with others – without fear of judgment or rejection.

Master New Parenting Skills:

From negotiations to boundaries to rules – discover unique Conscious Parenting tools and approaches to everyday parenting scenarios. And evolve into a parent that nurtures through love and authentic communication.

Be A Positive Influence:

Discover the most effective way to set a positive example for your child, and to create an environment of consistency – where your words and actions are always beautifully aligned.

Support Your Child's Learning & Growth:

Learn how to motivate and inspire your child to evolve towards their fullest potential – without suffocating them through 'old school' disciplining or threats.

Enhanced Emotional Intelligence:

Help yourself and your child gain a strong level of emotional intelligence, so you can both understand and connect with each other on a deeper, more authentic level.

Improved Connections & Communication:

Empower your child to find their own voice, confidence, and empathy – so they can build meaningful and rewarding relationships with people from all walks of life.

Deeper Self-Awareness:

Understand the essence of who you really are, and inspire your child to discover themselves in the process. This is the core foundation of the Conscious Parenting methodology.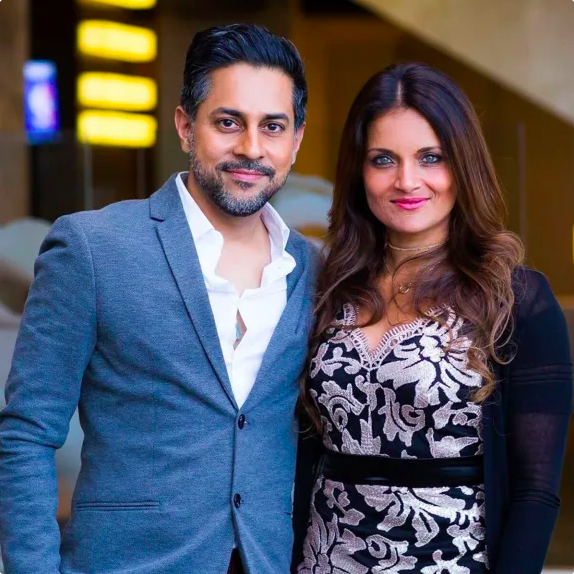 Our Job as a Parents
As a parent, we love our children and want the best for them. We can sometimes struggle along the way trying to find the path that leads us to not only bond with our child, but to make a meaningful difference in their growth towards becoming well rounded adults. With this class, you as parents can help make a more confident and better equipped child to face the world and a better family unit as well. You can join the journey that will bridge the gaps and your family here: Mindvalley . I hope to see you there!