Shoe shopping is tough, especially when you're trying to find the most comfortable men's shoes online.
Let me introduce you to OOfos shoes.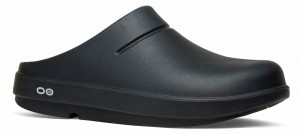 OOfos shoes are engineered to help your feet recover in ways that typical footwear can't.
A little about OOfos Shoes:
Absorbs 37% more shock than traditional foams
Reduces stress on sore feet, knees and back
Cradles your arches
Enables more natural motion
Soft, conforming toe post eliminates chafing
Durable OOfoam holds its cushion its entire life
Moisture- and bacteria-resistant closed cell foam is shower-ready and machine washable
So light they float
I was fortunate enough to receive two pairs of OOfos shoes for my guys to try out.
We received the OOFOS OOriginal Men's Flip Flop in Black, and the OOFOS OOAHH Slide Men's Shoe in Black.
After trying out the OOfos slide shoe on a recent trip to the beach, my daughter's boyfriend was super pleased with them. His exact words: "These shoes are SOOOOOO comfortable!"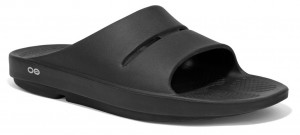 The Oofos OOriginal Flip Flop far exceeds any flip flop we've ever tried. It truly is like walking on air, the perfect combination between a comfortable tennis shoe and a flip flop. (Like if a comfortable tennis shoe and a flip flop had a baby, this would be it!) 🙂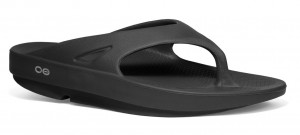 About the company:
They began as a team of footwear veterans with a desire to fill a need for footwear that could help fitness enthusiasts recover from repeated workouts on hard surfaces. There are tons of shoes out there that can help you while you're exercising, but none that could do the opposite: actually absorb shock after a workout. Two and a half years later they had a breakthrough and OOfos was born…footwear that can truly make your hard-working feet and body feel better.
So if you're looking for shoes be sure to check out OOfos Shoes- The Most Comfortable Men's Shoes Online!
Oofos. Your feet earned this.
Connect with Oofos Shoes: Facebook | Twitter | YouTube | Pinterest | LinkedIn | Instagram