German Shepherds are creatures of beauty and Mittelwest Champion German Shepherds are the top of the line. They breed, train, show and board the finest dogs in the country.
Located in beautiful Wonder Lake, Illinois, their facilities are state of the art and the grounds are breathtaking. Just take a look…from the moment one turns off the highway a picturesque feast for the eyes is everywhere .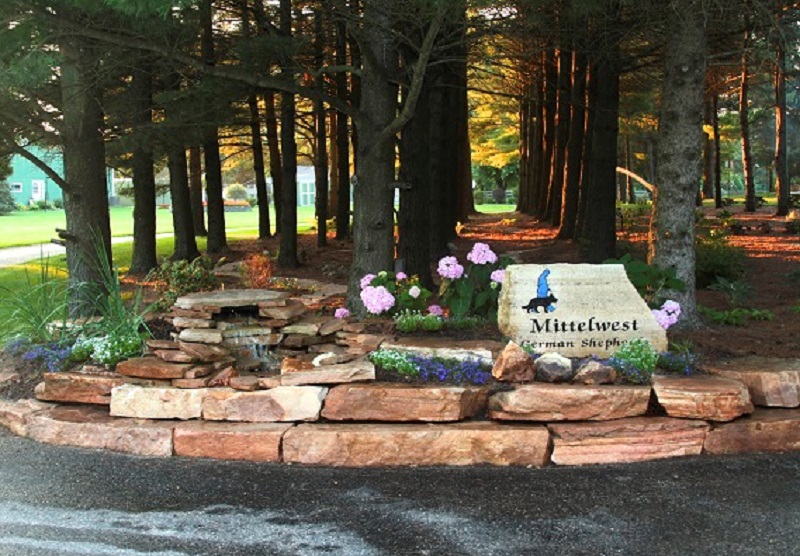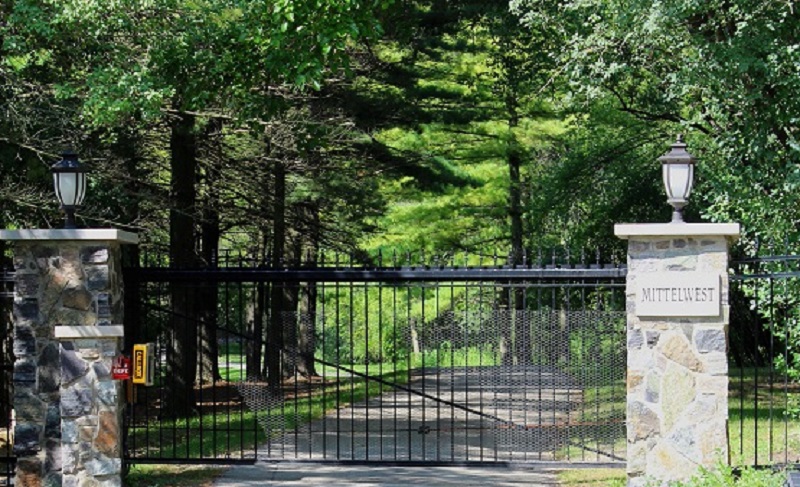 Care is taken to be sure that the buildings and ground are kept immaculate year round. There is a fully stocked pond that is fed by 12 natural springs. Oaks, Willows and Pine trees are abundant on the 7 acres of property. There is a large sandy beach and dock at the pond, where the dogs can swim.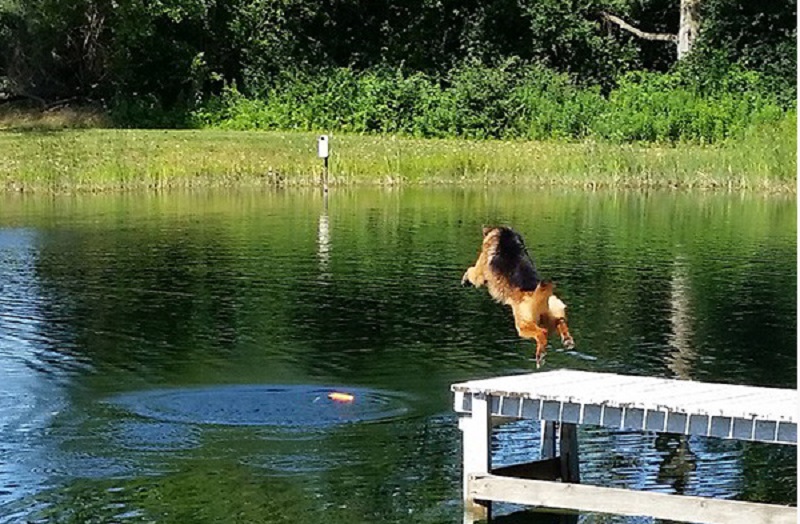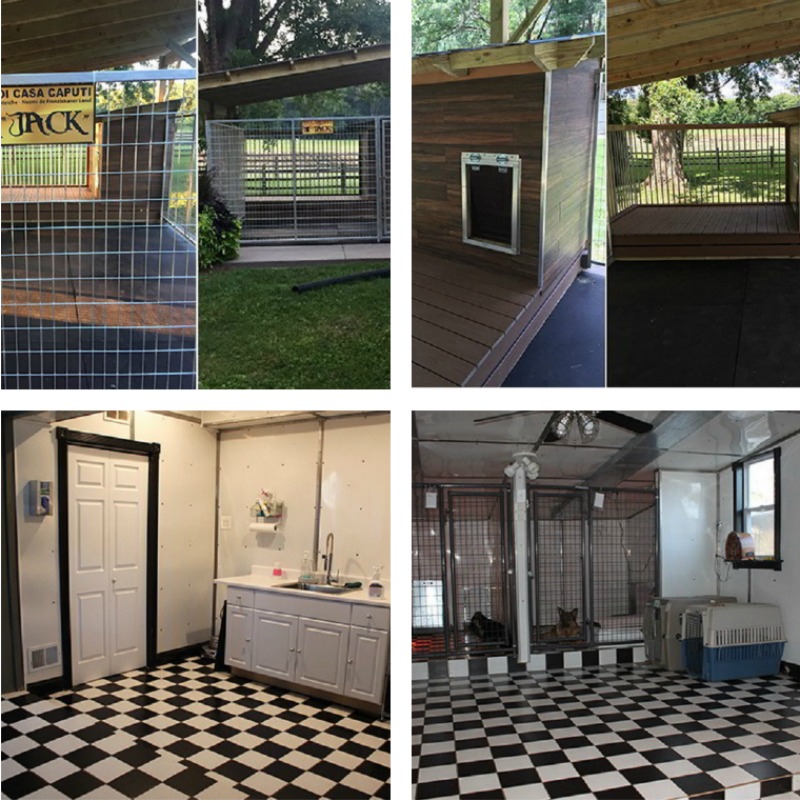 The kennels include spacious 10 foot by 15 foot heated and air conditioned suites, which have skylights and ceiling fans. Each connects to a large 15 foot by 30 foot exterior run.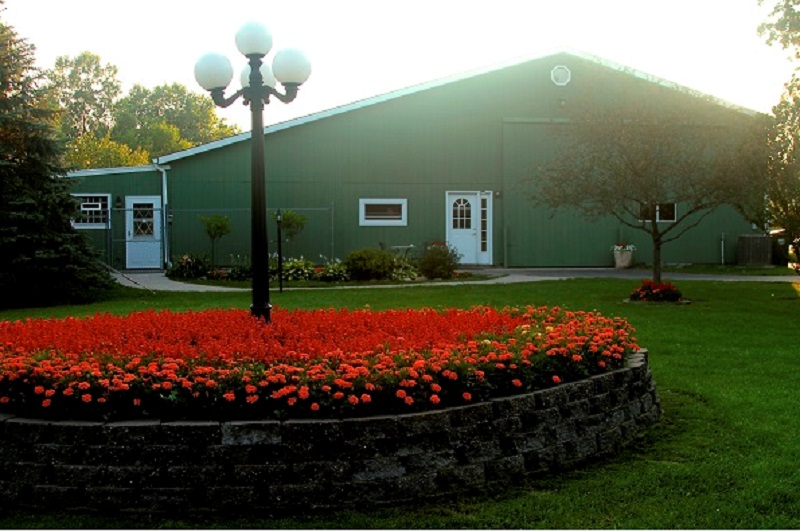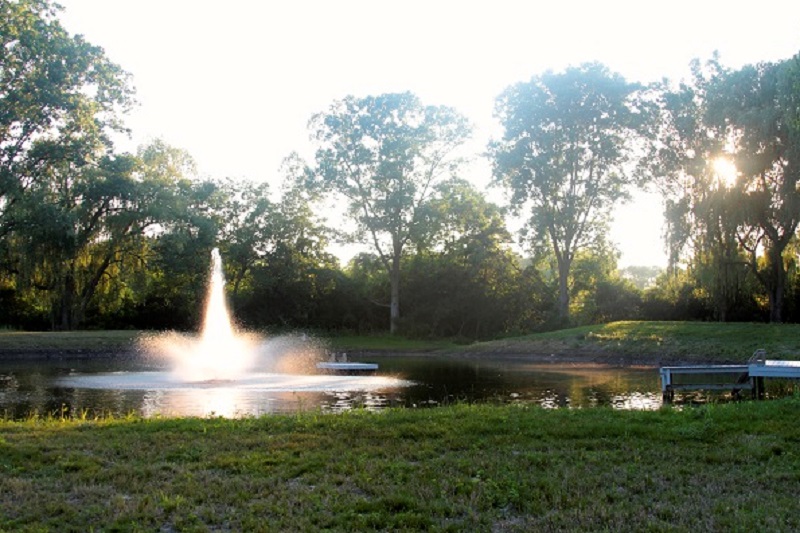 But the best that Mittelwest has to offer are the stunning champion line German Shepherds Dogs. These animals are the best of the best. Everything is done to make sure that they have the best pedigree, health and temperament, which results in a dog that meets the needs of their owners…whether that is:
Family Dog
Security Dog
Show Dog
Protection
Stud Service
Offering puppies and adult dogs for sale, training of puppies and adult dogs and boarding in the high tech kennels. It is obvious that love and experience goes into every single dog that is raised and bred on the site.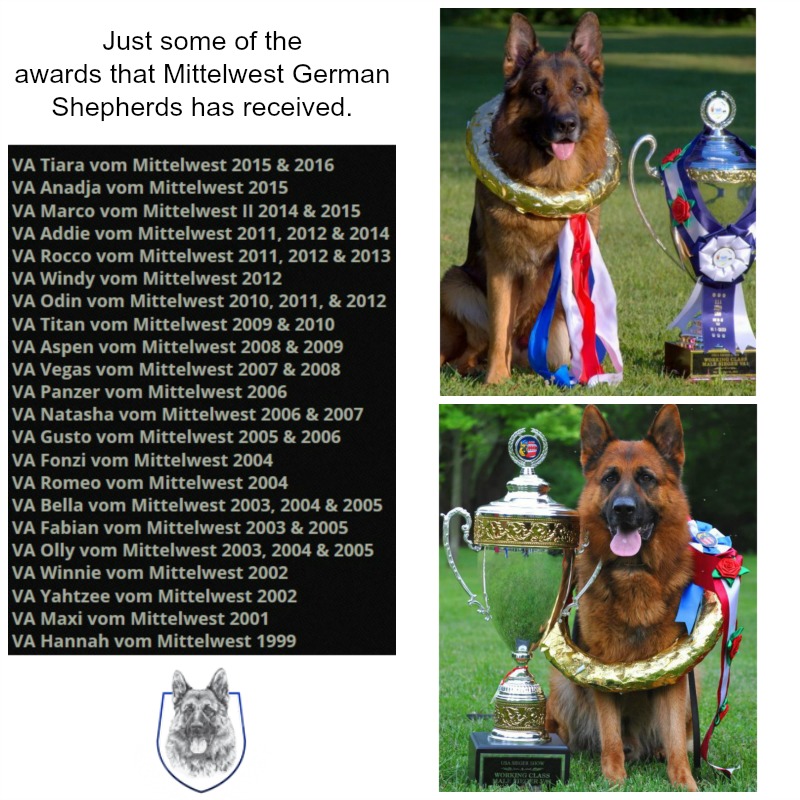 We are Mittelwest Kennels, a world renowned German Shepherd breeder offering registered German Shepherd litters of puppies for sale from high quality German Shepherd pedigrees. Our main objective at Mittelwest Kennels is to produce the best German Shepherd litters of puppies for sale in the world. Breeding top producing west German Sieger show Line German Shepherds is number one in producing quality German Shepherd puppies for sale.

Our German Shepherd puppies for sale are the product of breeding dogs with great temperament backed by elements like attentiveness, assertiveness, self confidence, courage, highly trainable, willingness to work whatever is desired on command. They are superior in health with parents being x-rayed with clear hips and elbows by the OFA or the SV. These German Shepherd litters of puppies for sale will make great companion dogs as well as excellent conformation, show and working dogs. Their inclination towards making their masters happy, their mental soundness and their high degree of intelligence have made this dog a successful working dog and masterpiece companion for their owners.
Mittelwest German Shepherds welcomes visitors anytime, so call and set up a time to visit.