Have you heard of the EyeVac? I never realized there was such a great product that I could use for my wooden floors. Just about my whole house is non-carpeted and while I love the look of the floors I do not enjoy cleaning them.
About the EyeVac
The EyeVac is a 1000 watt vacuum and removes 100% of dust, hair, and debris instantly. The cyclonic vacuum action with dual (HEPA) filtration provides a clean floor and clean air. Switch settings between manual or an "always on" automatic activation via infrared sensors at your convenience. You will love how you will no longer have to bend down and use a dust pan or worry about the extra dust you have to chase with your dustpan and broom.
With dog hair, and the normal dust and debris that comes into the house on our shoes I just can't say enough about this awesome vacuum. I also have back issues so having to use a dustpan and bend over has always been hard on my back and leaves me sore afterward. I no longer have to worry about that with the EyeVac.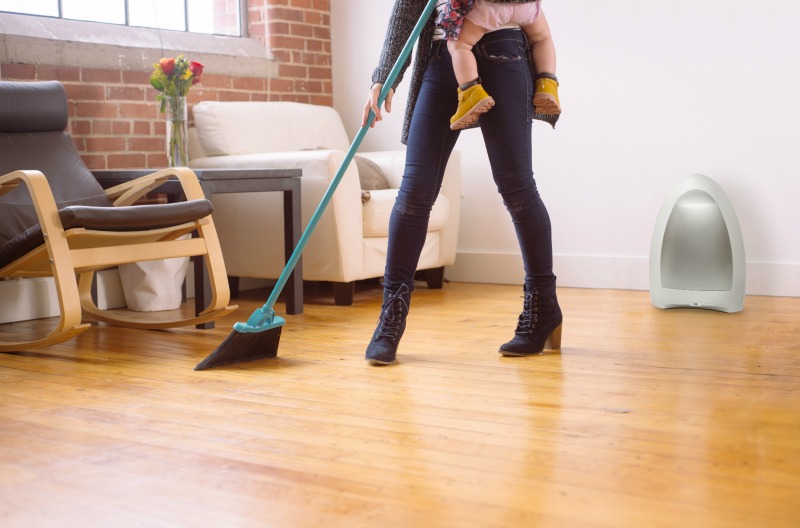 EyeVac for the Home
EyeVac Home is perfect for the kitchen, den, dining room, mud room, work shop, dorm or any room with a hard floor. EyeVac Home stands up to the hard challenges including pet hair, litter, dirt, mud, dust and more. Best of all, anyone that uses a broom can use an EyeVac.
The EyeVac is compact so it doesn't take up a lot of room. You can have it always on as it doesn't make any noise unless it is sucking up the debris, or you can put it on manual and only have it on when you want to turn it on to use it.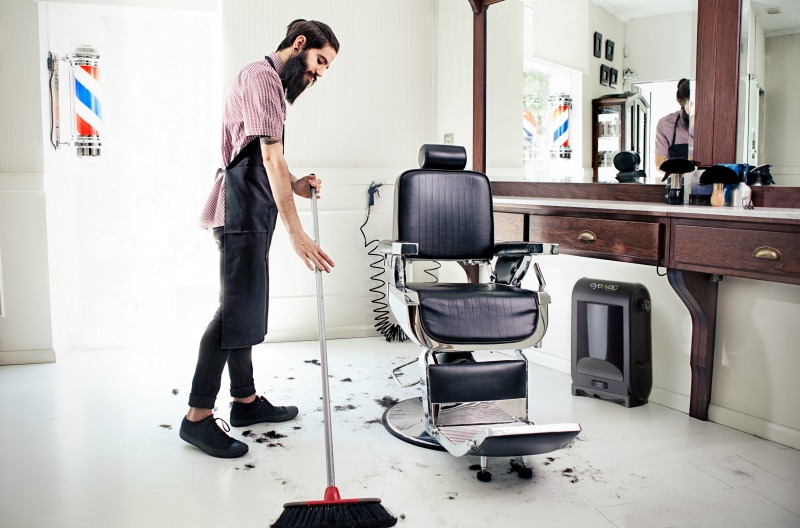 EyeVac for Business (Pro)
Perfect for hair salons, pet owners, and arts & crafts. Auto & manual functions mean no more need to touch debris or the vacuum to operate. Available in designer white or tuxedo black.
Save 20% on your own EyeVac when you use promotional code: EVBLOG.
Visit EyeVac on their social media and on their website: