Over a little more than a week ago I was in Texas enjoying the warm weather and learning all about the 2018 VW Atlas.
Not only did I get to drive one, I was able to drive to a few different places with the rest of the writers on the trip. You can read more about this fun filled trip below.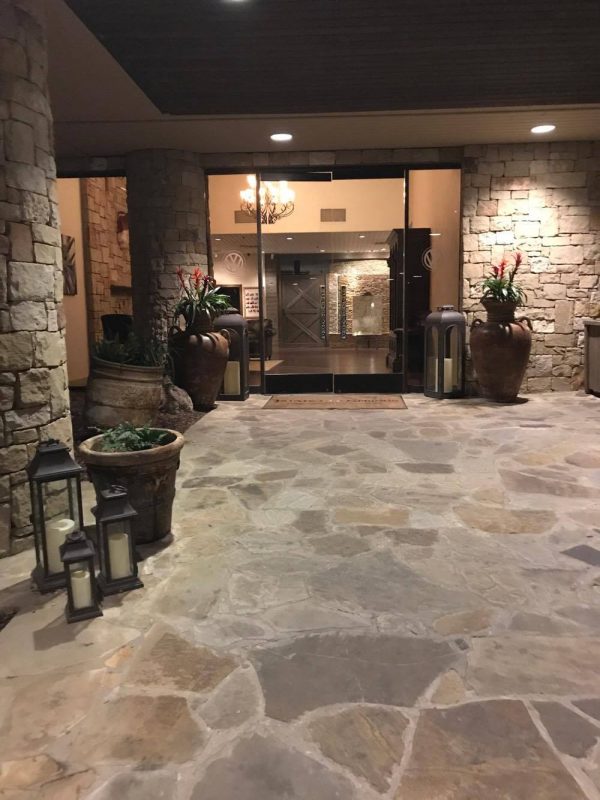 After finally getting settled into my resort room at the Tapatio Resort located in Boerne, Texas, I was ready to begin my first-ever trip for Mom Blog Society! It was a full day of flight delays but my excitement lasted and got me to the resort right around 2:15 a.m. I did miss dinner and the meet and greet, but was welcomed into my room with a wonderful fruit, cheese, and meat plate from VW.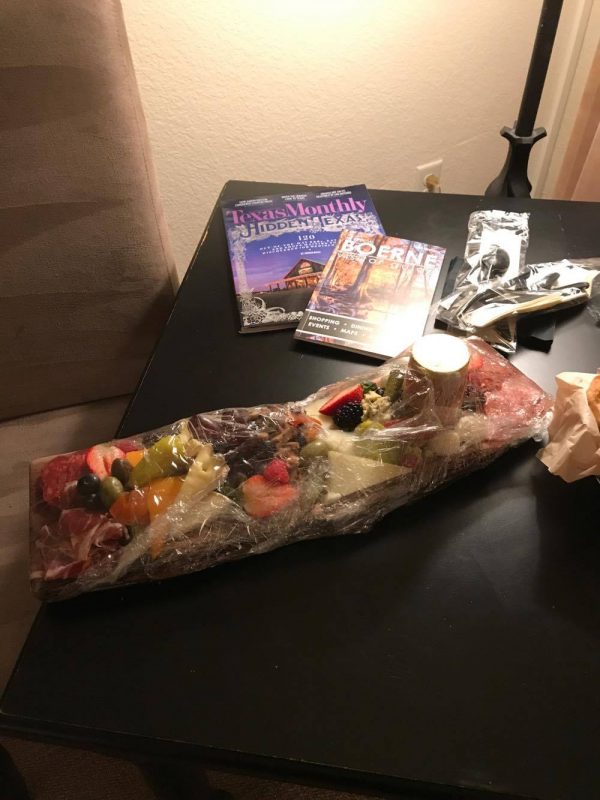 MY day began with a great breakfast at the Tapatio resort.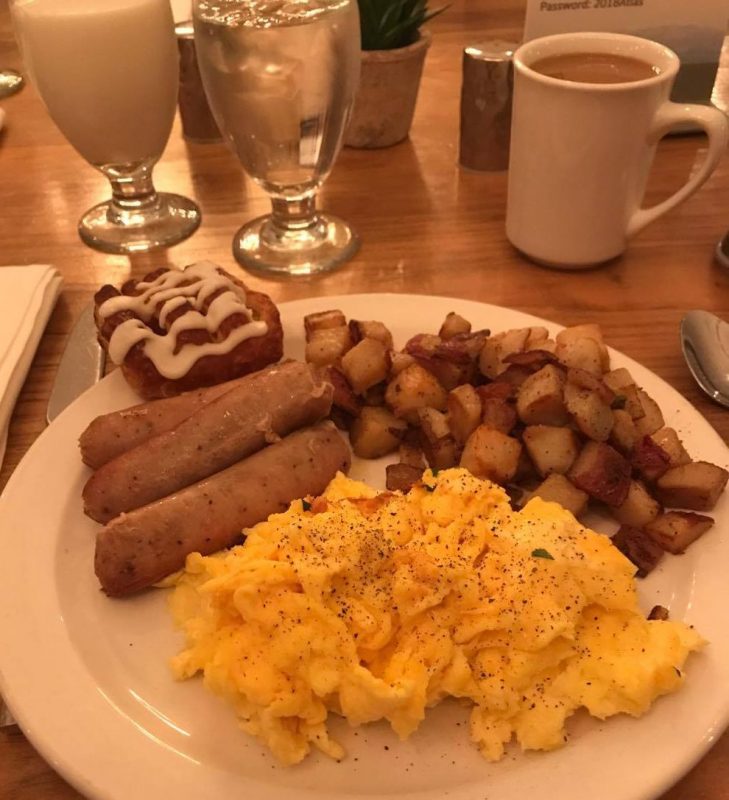 After breakfast we were given a key fob to a 2018 VW Atlas, to participate in activities that Volkswagen put on for us.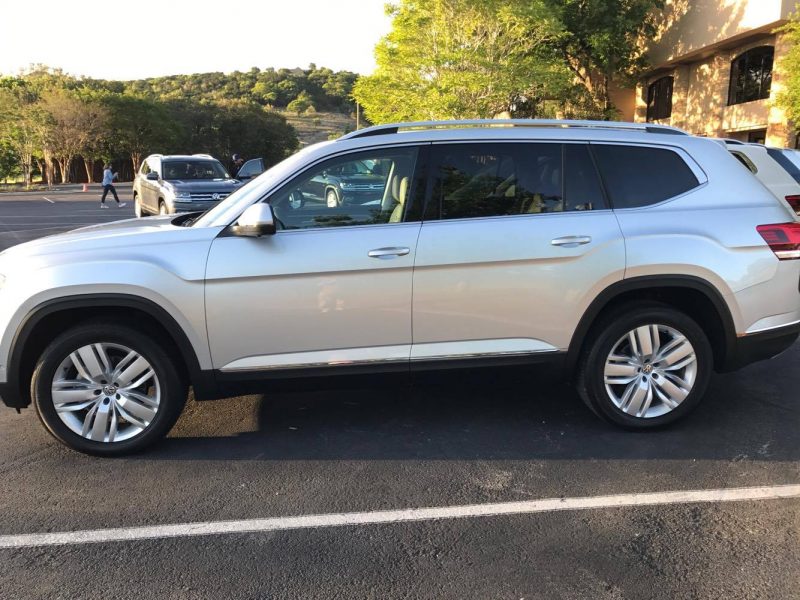 A tech person greeted me to assist me with the onboard navigation system. All but 3 models had this feature. For those that didn't have onboard navigation, we were all provided detailed directions to all of the destinations.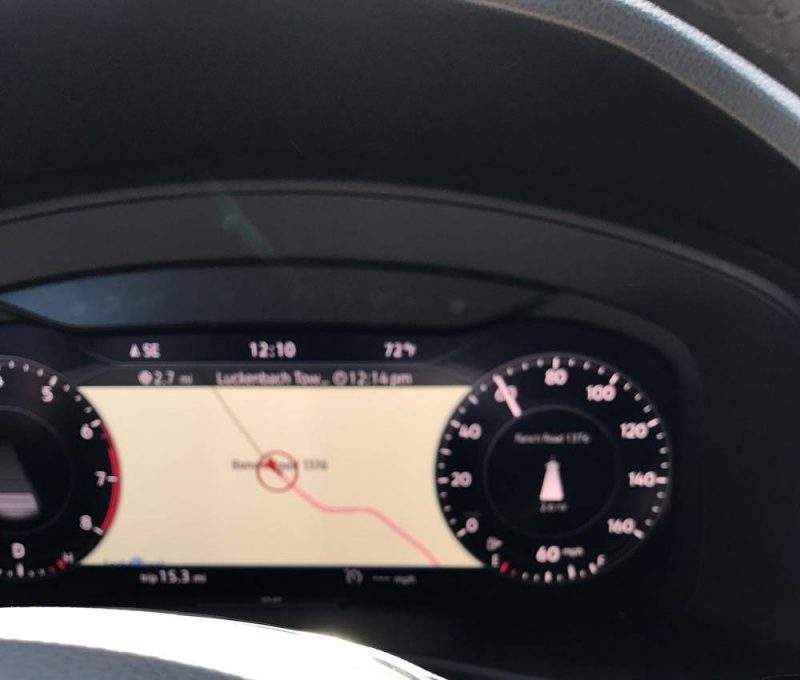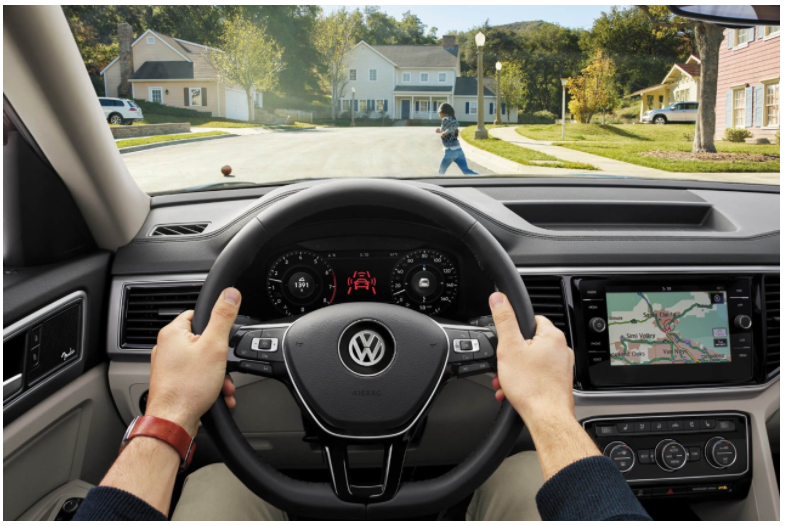 I had the opportunity to drive the Atlas to Wildseed Farms, the nation's largest wildflower farm located just outside Fredericksburg. Since I am originally from Texas, but a different area, it was very enjoyable to see all of the flowers and scenery.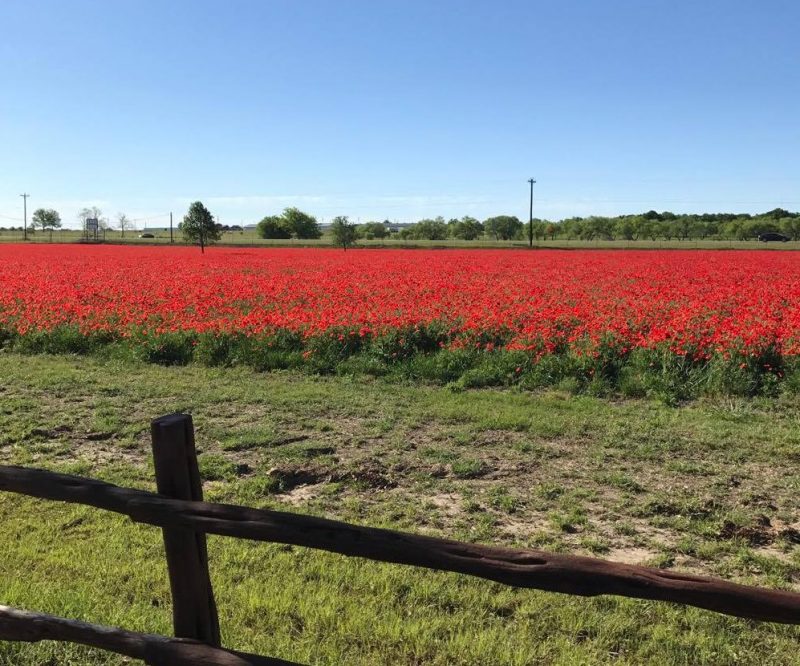 We then went to lunch at Vaudeville Restaurant for an amazing lunch. Our trip driving the car ended in Luckenbach.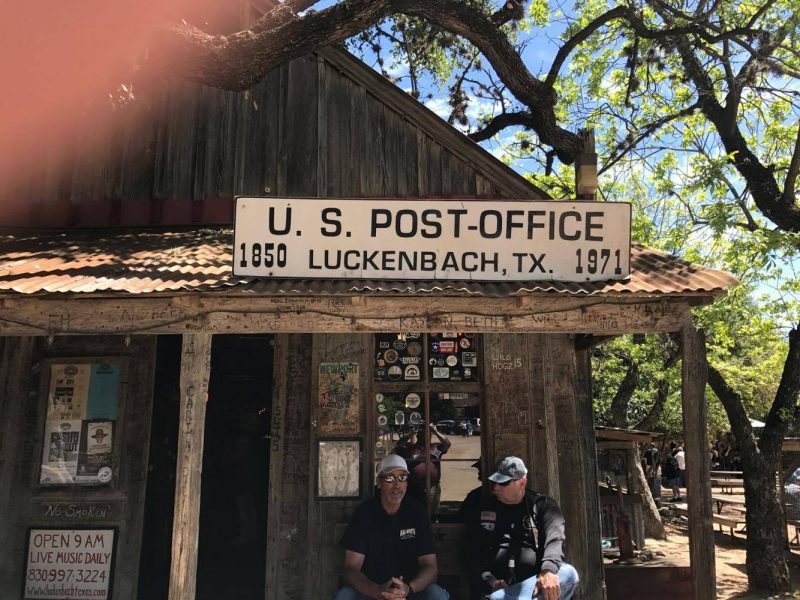 About the 2018 VW Atlas
First I want to tell you a little about the VW Atlas. As VW's slogan says, "life as big as you make it" and that is something you will definitely feel like when you are driving the 2018 Atlas. Starting at $35,500 you will definitely know that you are investing in safety and peace of mind.

The VW Atlas that I drove was priced at $48,500+ and I believe it is worth every penny. The car I drove was the SEL Premium with 4MOTION®. With the 8-speed automatic, it had plenty of get up and go, a big advantage in my book. This model also includes: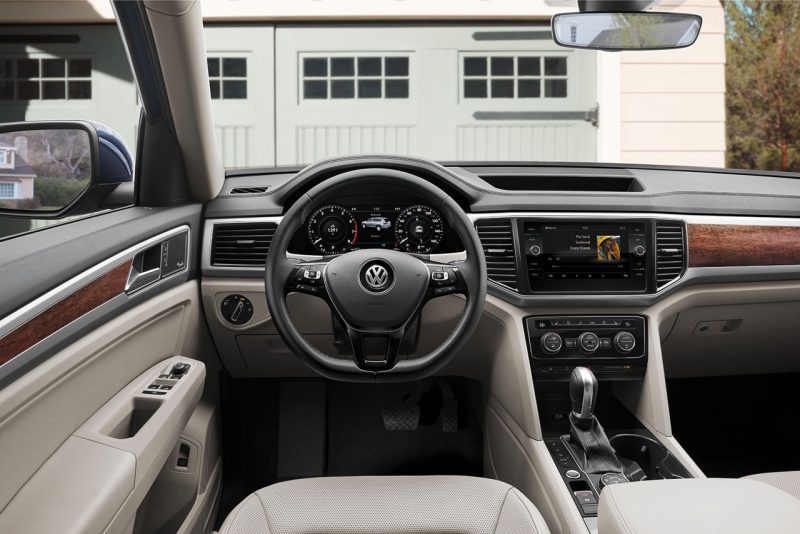 4MOTION® all-wheel drive system
Volkswagen Digital Cockpit
Discover Media touchscreen navigation
AVAILABLE 20″ BLACK MEJORADA WHEEL PACKAGE
Safety, performance, and technology are all top advantages with the Atlas.
Safety cage
The front and rear crumple zones help absorb crash energy, and with a rigid safety cage it helps deflect it away from the driver and passengers. VW has you covered on all sides.
Specially alloyed high-strength steel is used in certain exterior body panels to help enhance its sturdiness. The VW has used their smart thinking down to the sheet metal.
Automatic Post-Collision Braking System
The hard part of collisions is that they don't always stop the vehicle itself. That's why their vehicles include the Automatic Post-Collision Braking System. It can also help slow the vehicle down after a collision, helping reduce the chance of more impacts.
Tire Pressure Monitoring System (TPMS)
Monitoring and maintaining proper air pressure in your tires helps with efficiency and safety. The TPMS helps alert you to a loss of tire pressure so you know when to add air. I find this very helpful, especially when the weather gets so cold or too hot that my tires seem to change pressure.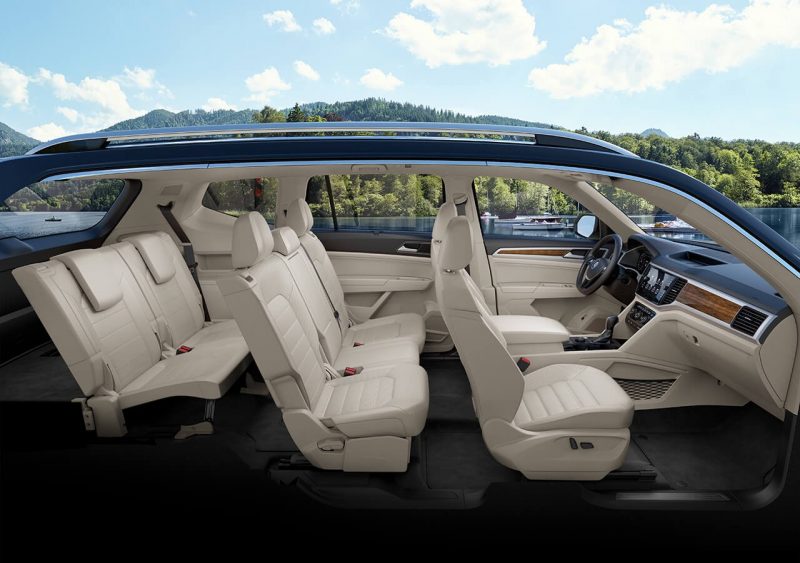 What I liked most about the 2018 VW Atlas:
1. Roomy: Although I am not a tall guy I know what it is like to ride in a vehicle that feels like you are all crammed into a very small space.
2. "It had quite a bit of "giddyup-n-go". Where we live we have hills everywhere. Every day I have to either go up a hill or down a hill and I loved how the Atlas would allow me to do that without any issue.
3. The Onboard Navigation was so much better than using my iPhone when I have to go get my daughter from college. I like that it doesn't have to be separate from my dashboard so I do not have to shift my eyes or thoughts from the dashboard.
4. Keyless Ignition. This function is something I have always wanted.
5. Rear back-up camera. I have never used one and it was awesome as I sometimes have neck issues. I know my wife would love this feature.
Although this model comes in many colors, not all are promised. For the technology lovers, you will love all of the customization that is included with this vehicle.
VW Car-Net® Security & Service
Where did I last park (VW Disclaimer)? Did I lock the door? The available VW Car-Net Security & Service feature can tell you, as well as handle bigger tasks like calling for help.
On cold days, warm up the Atlas while you are inside the comfort of your home or office. It can get very cold here in the Fingerlakes which can make it uncomfortable to have to run out to the car and sit or run back inside to wait. Just use the available remote start feature.
Overhead View Camera (Area View) and Rearview Camera System
The rearview camera helps you see what's behind you. The available Area View uses multiple cameras to help give you a better view.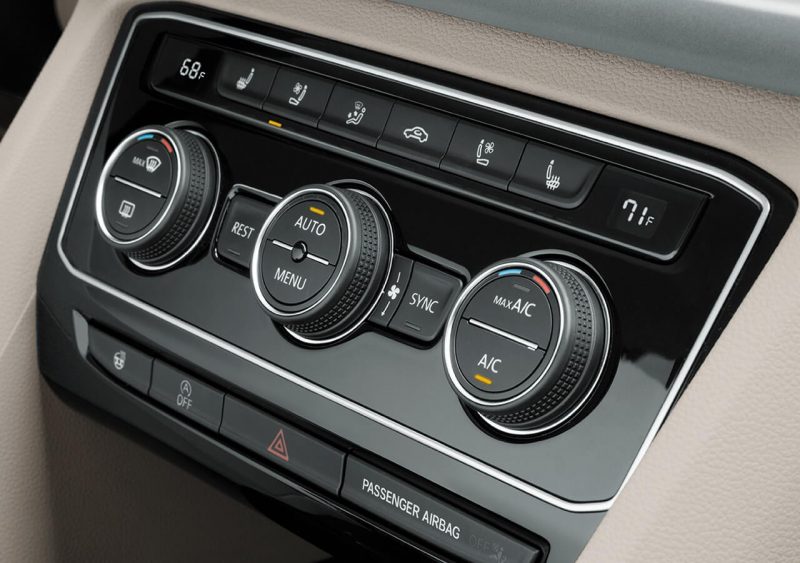 Climatronic® 3-zone automatic climate control
This available feature offers three different zones of temperature control: driver, front passenger, and one that covers both the 2nd and 3rd rows.
Advanced personalization settings
Create a user profile and the Atlas will remember things like your preferred driver seat position, radio stations, and temperature, just to name a few. I love the user profile as I seem to always get in our car and my wife has forgotten to move the seat back, which turns into bruised knees.
Pedestrian Monitoring (included in Front Assist)
This available feature has a radar sensor to help alert you if a pedestrian is headed into the vehicle's forward path. If the driver doesn't respond adequately to the audible warnings, the car can brake automatically with full force.
In closing, whether you are going to the beach, on a trip to the mountains or across the United States, you will find that the 2018 VW Atlas will be your greatest companion, well aside from you significant other and family.
Visit VW on their social media and website:
Disclosure: I was sent on an all expense paid trip to Boerne, Texas with VW. All opinions are my own.