Support your child and the dreams of another child through giving the gift of education this holiday season.
For just $70 the Mathletics Gift Kit will provide your child with a full year subscription to Mathletics and a contribution equal to the cost of a child in needs education via UNICEF's School-in-a-Box program.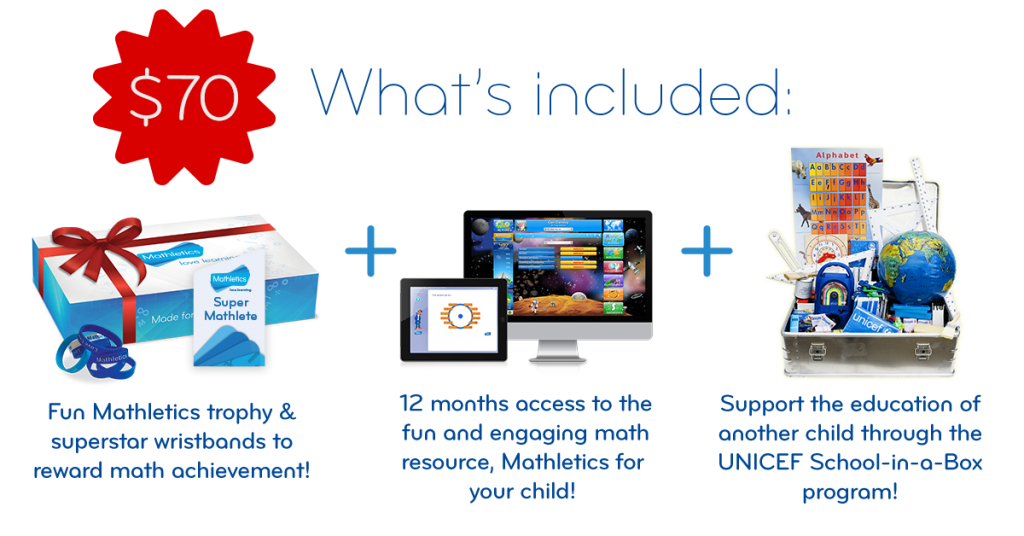 How will your gift support your child's education?
The Mathletics Gift Kit gives your child a 12 month subscription to the award-winning online math resource, Mathletics.
Mathletics offers fun and engaging math games and activities for students from K-12. Plus it offers a great opportunity for parents to get involved in their child's education through weekly reports.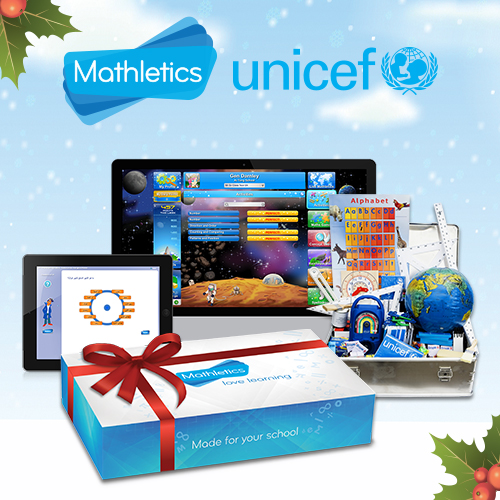 How will your gift support the education of a child in need?
Through purchasing a Mathletics Gift Kit you will be supporting the education of a child in need for an entire year through the UNICEF School-in-a-Box initiative.
For every box purchased, a direct donation will be made to UNICEF equivalent to the supplies required for one years education for one child.
Of all the gifts you'll give your child and a child in need, few will be more important than an education.
Purchase your Mathletics Gift Kit today!