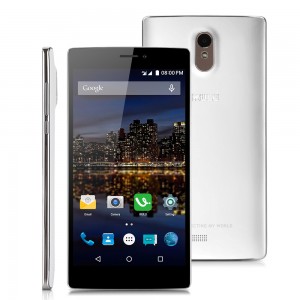 Phones can be a great tool for the holidays. Whether you are looking for deals, traveling, or capturing all of your Christmas memories, phones are right there with you to help you out. For me, phones are a pretty big deal because we are far away from family. Usually we use them for the navigation features when we drive back to my home state, but this year we will be using it to keep in touch with pictures and phone calls.
A couple years ago, my husband was overseas for Christmas. This was actually our second time being apart for Christmas and phones were really our only way to talk to each other. Trust me, having a high-quality phone is a big deal when you're far apart and that's your only connection. The iRULU Victory V3 smartphone has so many great options and is a great phone to have during the holiday season.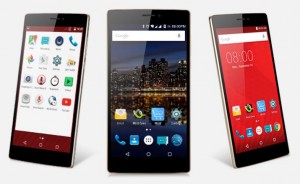 If you have services from AT&T or T-mobile, the iRULU Android smartphone is for you. The phone comes to you unlocked so you don't need to have any contracts or restrictions, just a network that works with the phone. It comes with a quad core so you can do more things at once and more efficiently, and it even has a 4G dual SIM!
One of my biggest issues in the past has been phone batteries dying quickly, whether it's on the road using the GPS, or video chatting to tell someone "Merry Christmas." For me, long battery life is one of the most important features for a phone to have. On the iRULU Victory V3, you will get one-week standby and up to 20 hours of talk time on one battery charge, thanks to their 3000mAh Lithium Ion battery.
This phone is rather large, nearly the size of a tablet, but lightweight and can still fit in pockets, so it is perfect for those who are always losing and dropping small phones or who need larger images on the screen to see things more clearly (or to help clumsy thumbs type with fewer mistakes.) This phone has a 6.5 inch HD IPS touch screen display with 1280×720 resolution, so images are so large and bright and has less glare than other screens.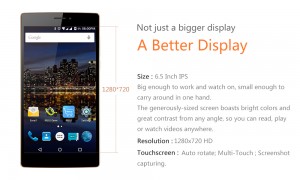 Something that I run out of quickly on my phones, besides battery life, is storage space. I love taking pictures, especially with the quality on this camera, so I love that this a lot of space to store everything you need and internal storage space can be extended up to 32GB. Not only does a larger memory mean storage room, but it also means that the phone will perform better, even with loads of items saved onto the hard drive.
We were playing around with the camera features and my husband found a "beautification" setting. He tried it on me and said it didn't change anything because I am "already so beautiful." He's so mushy. But seriously, there are some really neat camera features on here that will make all your holiday photos look phenomenal.
Whether you're snapping selfies or a sunset, the cutting-edge front and rear-facing cameras deliver beautiful results in a variety of shooting modes, so you can avoid editing after each shot.
Whether you plan to stay home or travel for the holidays, the iRULU Victory V3 smartphone is a smart phone to have. It also makes a great gift for your loved ones who love technology! It is high quality, has a stunning picture, and so many options to fit your needs.
Connect with iRULU:
Disclaimer:
This product was received from the Company for review purposes only. All thoughts and words in this post is my own and I was not paid to endorse it. I am only voicing my opinion about this product.