Make Your Little Valentine Smile with IncrediBundles

IncrediBundles.com has redesigned traditional baby gift baskets and gave them a much needed makeover. You will not find wicker baskets, cellophane and generic baby care products in theses baskets. Instead you will find adorable chic reusable storage containers that are filled with the very best award-winning toys, books and products for babies.
We recently had the opportunity to work with IncrediBundles.com and review one of their amazing bundles. We were sent their Eric Carle Book Bundle to review free of charge. I was extremely excited when the bundle arrived because it includes several of the kids favorite books.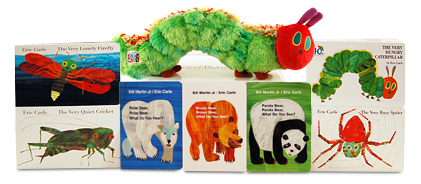 The Eric Carle Book Bundle makes the perfect gift for a baby shower, first birthday or gift for any occasion.
Now for our review of the Eric Carle Book Bundle. Overall we are completely satisfied with the selection of books that are included in the bundle. I have to stress that these bundles are not just perfect for reading to babies in their first year, but for children of all ages. They are perfect for teaching children to read.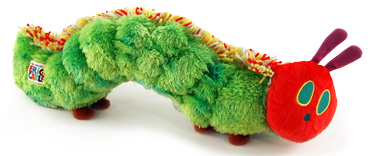 The Very Hungry Caterpillar was the first book that my son learned to read and we were very excited that the bundle had the book and a plush caterpillar toy included. I love that the collection comes in a reusable storage box so that the kids can keep all of the books together and not get lost as easily. The books are beautiful and very sturdy board books that can withstand the abuse that little ones put them through.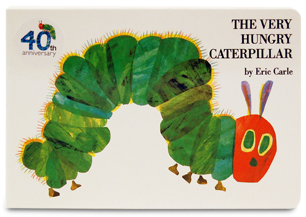 What was included in our package?
The Very Hungry Caterpillar plush toy
The Very Hungry Caterpillar board book
Brown Bear, Brown Bear What Do You See? board book
Panda Bear, Panda Bear What Do You Hear? board book
Polar Bear, Polar Bear, What Do You See? board book
The Very Busy Spider board book
The Very Lonely Firefly board book
The Very Quiet Cricket board book
Reading in Early Childhood
A reusable Small Storage Box
You also get free gift wrap and a greeting card, making it easy to give as the perfect gift.
If you would like more information or to purchase the Eric Carle Book Bundle, please visit the IncrediBundles.com Website. Be sure to stay up to date on all of the latest news and products from IncrediBundles.com by following their social media pages on Facebook, Pinterest and Twitter. While you are there be sure to follow Mom Blog Society on Facebook and Twitter.
Disclaimer: Mom Blog Society received product free of charge to write our review. All opinions stated in our review are our own truthfully opinion and were not influenced by the sponsor or from getting the review product free of charge. We were in no way compensated for our review or opinion.