I was introduced to Crabtree & Evelyn London, a company that produces a luxury line of gift products.
They carry a unique array of gifts, fine fragrances, hand care and bath & body products.

About Crabtree & Evelyn
From a small, family-run business to an international luxury brand, they have stayed true to their vision of transforming everyday rituals into extraordinarily pleasurable experiences.
Founded in 1972 by Cyrus Harvey, the name Crabtree & Evelyn was inspired by a 17th century botanist John Evelyn and the English Crabapple tree which is known for its beauty and use in home apothecary. The first store was a small, family run business that specialized in fine soaps sourced from around the world. It was John Evelyn's personal motto, 'explore everything, keep the best' that resonated with Cyrus and remains at the heart of the brand today.
I received the Crabtree & Evelyn Lavender Deluxe Gift Set.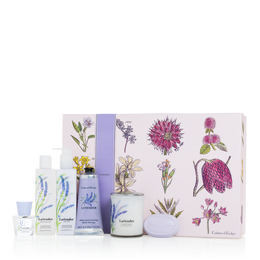 It includes the following products:
Lavender Eau de Toilette
Lavender Bath and Shower Gel
Lavender Body Lotion
Lavender Ultra-moisturizing Hand Therapy
Lavender Poured Candle
Lavender Triple Milled Soap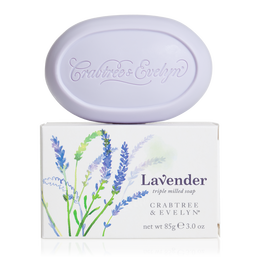 Lavender is one of those scents that although it smells wonderful, can tend to be overpowering. I was very pleasantly surprised that the Crabtree & Evelyn Lavender products were a lightly fragrant lavender scent and not too strong and overwhelming.
You can find the following exquisite gift products made by Crabtree & Evelyn:
Fine Fragrances They come in gorgeous bottles, fragrances such as Caribbean Island Wild Flowers, Night Garden, Pear and Pink Magnolia, and Evelyn Rose, to name a few.

Hand Care Gifts Hand Therapy Duos, Samplers, and Hand & Nail Gift Sets in a variety of fragrances including Rosewater, Verbena & Lavender.
Bath & Body Gifts Over 30 gift sets including Duo Sets like Summer Hill and Nantucket Briar and Traveller Sets in fragrances such as Citron, Honey & Coriander and Pomegranate, Argan & Grapeseed.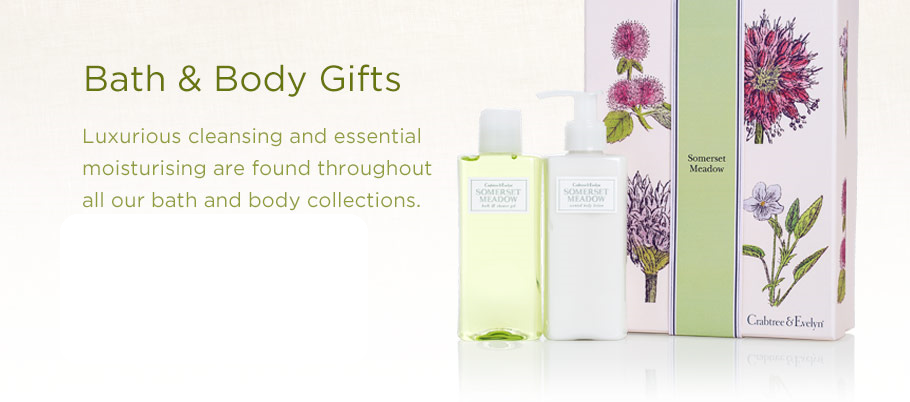 For the Home products You'll find gift items such as candles, Home Fragrance Spray, Linen Spray, Scented Hangers and Drawer Liners. They even carry yummy products like Tarocco Orange Marmalade, Earl Grey Tea, Honey and Oat Biscuits, and Strawberry and Rose Water Preserve.
Crabtree & Evelyn even has something for the guys! From their Indian Sandalwood Shave Cream to their Moroccan Myrrh Hair & Body Wash, you're sure to find something your guy will love.
They have exquisite Unique Gifts like their Hand Therapy Paint Tin, which comes with a dozen wonderful fragrances in a beautiful floral design tin. Ultra-moisturizing Hand Therapy is formulated with shea butter, macadamia nut oil and ceramides and will leave your hands noticeably softer and smoother with each use.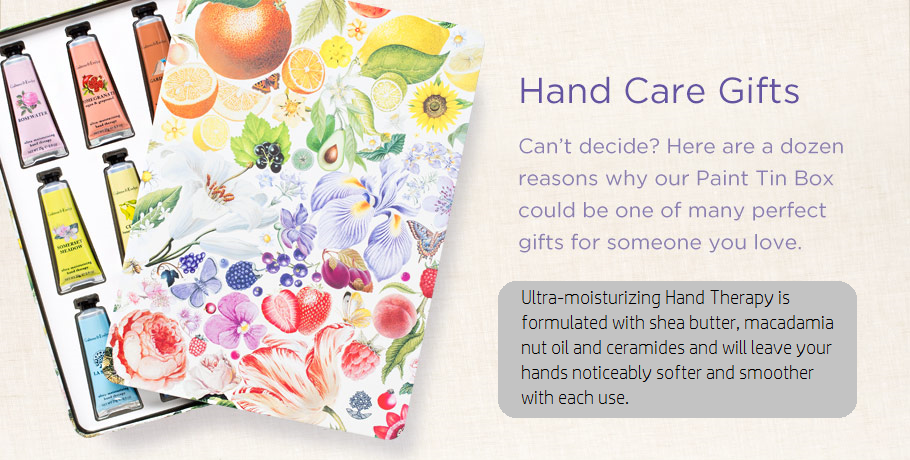 Crabtree & Evelyn even has a huge range of luxury gifts that are easy on the pocketbook at under $50!

From Crabtree & Evelyn's company website:
Long before the 'natural' and 'wellness' movements became popular, Crabtree & Evelyn was producing ranges featuring fruit, flower and plant essences. The company continues to draw on its rich heritage and knowledge of plants and botanicals whilst embracing new discoveries.
Today the Crabtree & Evelyn product range comprises fragrances, bath and shower gels, soaps, home spa products, body lotions, hand creams and home fragrance. The ethos of the company remains, seeking out the most beneficial ingredients inspired by nature to create a range of products which make a world of difference. A blend of the very best of nature and science coupled with tradition and innovation.
Be sure to connect with Crabtree & Evelyn London: Shop | Facebook | Twitter