Whether due to excess sun exposure, aging, or a skin condition, it is sometimes tough to get your skin to glow. You can use home remedies and surprising foods to help your skin look and feel better.
Look In Your Kitchen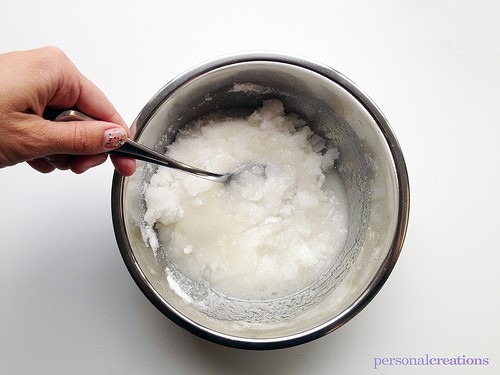 Image via Flickr by Personal Creations
There are quite a few options that you can probably find in your kitchen to help increase the glow of your facial skin. You can try rubbing a tomato on your skin, which has natural bleaching properties for a more even skin tone. Ice cubes help increase blood circulation, while olive oil or coconut oil are great to provide an instant glow for a night out. Mix sugar, lemon juice, and a drop of oil to make a scrub that will remove dead skin cells while moisturizing and evening the skin tone.
Eat Skin-Friendly Foods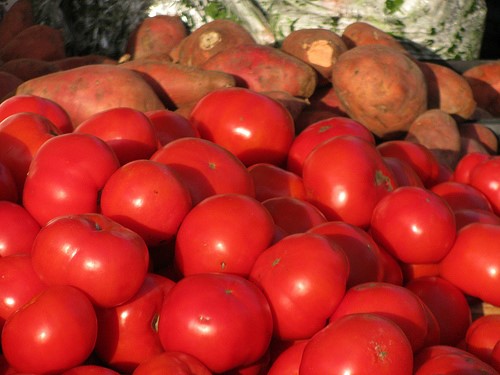 Image via Flickr by Eden, Janine and Jim
Sweet potatoes are one of the best foods to eat to help promote healthy skin since they contain carotenoids and vitamin C, which help boost radiance and collagen production. You can also snack on carrots, which provide an anti-inflammatory effect, or tomatoes, which contain lycopene that helps fight sun damage. Leafy greens contain antioxidants that promote circulation, while cantaloupe's high water content increases the moisture in the skin.
Moisturize
One of the most common reasons skin looks dull and flaky is because it is too dry. At least once a day, apply a light moisturizer that is specific to your skin condition. If you tend to have greasy skin, find a lighter option so you won't look shiny. Some moisturizers also contain ingredients that help plump and firm the skin, so if you need these additives be sure to check out the list of ingredients.
Always Wear Sunscreen
When you look at the faces of famous Hollywood actors and actresses, you may wonder what their secrets are to healthy, glowing skin. The truth is, sunscreen is often the number one answer to that question. Even if you aren't planning to be outside or in the sun for long periods of time, always put sunscreen on your face with an SPF of at least 15. Sun damage is the leading cause of dull, aged skin.
Wraps
At WrapItRockIt, you can check out wrap options that will help tighten your skin instantly. A wrap is a great way to get fast results without having to make significant changes to your diet or lifestyle. It is still a good idea to moisturize and protect the skin after the wrap since you don't want to undo the wrap's results.
Instead of spending a lot of money on expensive cosmetic procedures, you can take some simple steps now to help improve the look of your skin. When you keep it protected and moisturized, you will be amazed at the results that these simple steps can provide. You might even find that you don't have to wear as much concealer or foundation to hide imperfections since your skin will be so fresh and glowing.