Have you ever played bingo in your life? Well, at least once in a lifetime, a person must have played bingo. It could be with bingo cards with family or friends, or online bingo with some strangers. Bingo games is a regular dose of fun people that people can try. But there's one exciting thing about online Bingo!
Ever since the emergence of internet, online bingo has become a passion of many internet users. Do you know what is the main difference between online bingo and playing bingo in bingo halls? It is the amazing offers and promotions you can receive! Most online gaming sites give fantastic bingo and slot bonuses, and there are some great promotions as well.
For instance, at Lucky Pants Bingo, you can find the best bingo and slot bonuses! And you can find the best games as well! By signing up at Lucky Pants Bingo, you get 20 free spins on specific games and £5 bingo bonus, to try the games. This top bingo site gives new players the opportunity to try the site and decide if they would like to stay on there…the choice is yours!
Also, when you make your first deposit, you can choose between 300% Bingo bonus or 100% slot bonus… and 100 free spins! With just a deposit of £10, you can have unlimited fun with the bonus game-plays as you will be having either £40 or £20 to play with. As for your 2nd deposit, you still have the choice between 100% bingo bonus or 50% slots bonus. For the 3rd deposit, either 150% bingo bonus or 75% slots bonus can be chosen. For more fun, the 25% or 50% Re- Deposit Bingo bonus can be selected on all your deposits!
And that's not all. You will also be finding great promotions like the progressive jackpots through the year. The jackpots are mainly 90 Ball Progressive, 75 Ball Progressive, Hi Cut, Low Cut, Lucky Numbers, Magic Numbers, Goodie Bag and the Mystery Hours. All these jackpots start at specific hours and can give you the chance to grab some extra winnings.
Do you like Wednesday? Well at Lucky Pants Bingo, you will love them for the Win-Win Wednesday special weekly game! On this pre-buy game, you either win or win! Yes, that's right… You either win £200 or you win back your bet amount.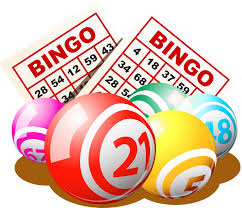 One of the major promotion is the £10,000 Slider! This prebuy game is played every last Friday of the month. And for every line win, some great winnings are awarded. No one leaves the 10K slider room bare handed… thus all 1TG players as well win a share of £150.
To keep an air of freshness, new offer and promotions are added on a regular basis on the site. For instance, almost every week, you can find the OPT-IN promotional offers, and the prizes keep changing every time.
Because every day is a lucky one at Lucky Pants Bingo!