I have a really hard time deciding what is more refreshing during the hot summer months: Iced tea, or lemonade, but Twinings has made things so much easier for me!
I'm in LOVE with their latest herbal blend, Lemon Delight. It's a wonderful mixture of white hibiscus together with lemongrass, lemon peel, verbena and natural lemon flavor that is perfect for any occasion. My favorite way to drink it is iced!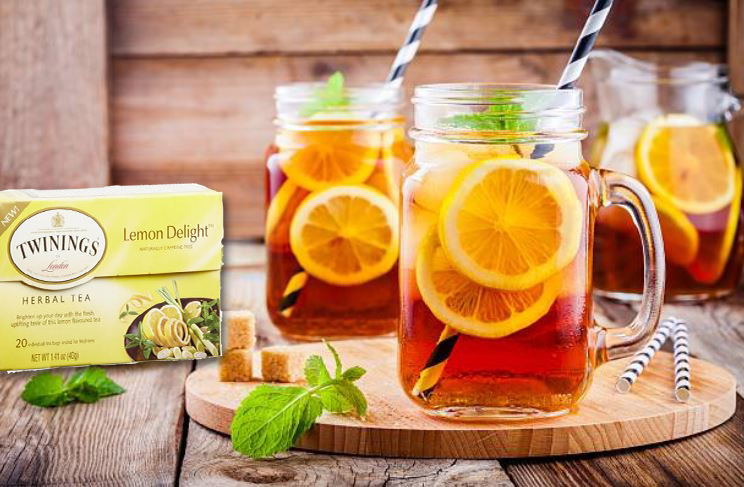 Here is my perfect, foolproof way to brew enough for long, lazy summer day:
Start in the morning. Give the lemony goodness time to brew!
Put a kettle of water on to boil.
Unwrap 3 Lemon Delight tea bags in a clean, empty quart sized jar.
When the water comes to a boil, add hot water to about an inch to the top.
Cover with a lid, and place on the counter (preferably in the sun).
Let it sit for about an hour (at the very least) or more until it's cooled to room temperature.
Place the jar of deliciously fresh-brewed tea in the fridge when cool and enjoy as desired!
If you can't wait for a glass of perfection, fill a glass with ice, and pour the tea over it. I sweeten mine with a little simple syrup, but you can use whatever you like.
If you think THIS is awesome, try mixing half Lemon Delight and half iced black tea, like Twinings of London's Earl Grey blend, for an Arnold Palmer. Pour equal amounts of Lemon Delight and Twinings Earl Grey blend into a tall glass over ice. Sweeten if that's how you like it and enjoy!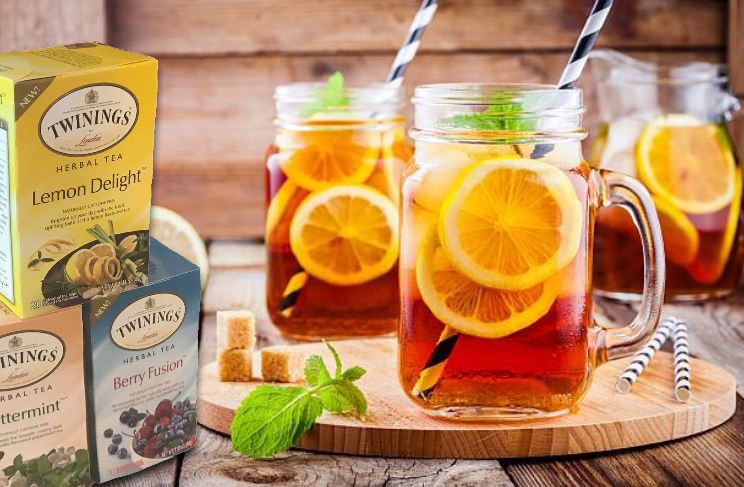 For those of us who sometimes want MORE of a pick-me-up than the amazing Lemon Delight, try blending it with the Berry Fusion! Your mouth will be bursting with flavor and your summer guests will absolutely love it!