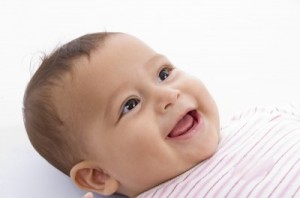 Every mother is concerned about keeping their baby healthy, so proper development is possible. With the right advice, it's easier than you might think to care for your baby and promote better health. Rather than worrying all the time, you'll be able to enjoy being a mother and caring for your little bundle of joy. Among the things you're going to want to do is to wash hands, know how much to worry about germs, keep up with breast feeding and wash toys often. As long as you're following this advice, you're going to have a much easier time of keeping your baby healthy at all times.
Wash Hands Often
Doctors agree one of the best ways for anyone to prevent illness is to keep up a frequent hand washing schedule. While it's obvious you should wash your hands after handling something loaded with germs, like raw chicken for example, it may not be as obvious to wash your hands when they appear to be clean. You want to make sure not only to wash your hands, but to wash your baby's hands as well. There are a lot of products on offer to help you maintain hygiene, for example the health and wellness bundle offered by The Honest Companyis a great product which contains a variety of products and can help maintain kid's health by washing away any germs on hands. This is actually even more important to small babies, because they will use their hands on the floor and touch things close to the floor often. Even small children will benefit greatly from washing hands often. They're on playgrounds and touching things when you're not looking all the time. Resist the urge to use sanitizer all the time as simply washing your hands can get rid of more germs and leaves healthy bacteria on your hands that you'll need to ward off illness. Also, it's not necessary to use antibacterial or microbial soaps as regular soaps can get rid of just as many germs without any negative effects on your skin and your health. As long as your children are washing their hands for the appropriate amount of time (30 seconds), or you do it for them, they will get rid of the germs and remain healthy. Ramp up hand washing when there's an illness in the house as this helps to severely reduce the spread of germs.
How Much You Should Worry about Germs
There is a tendency for some parents to go overboard when it comes to being on germ watch. Your baby's immune system needs to develop its own defenses against germs. If your children are living in a completely sterile environment, they're immune system is going to be very susceptible to illness. On the other end of the spectrum, you don't want your children living in a garbage dump. The idea is to be diligent about cleaning the things your child can actually get sick from, the toilet, and not worrying quite so much about other things, the walls. You don't ever need to worry about deliberately exposing your children to germs, according to WebMD. They're going to come into the garden variety of germs just by being alive and being a kid.
Keep Up with Breast Feeding
Breast feeding is probably one of the easiest and most effective ways to help your baby develop a strong immune system. This is because as a mother, you pass along antibodies to your child through breast milk. In fact, you should even breast feed during illness, according to The Bump. Your body is developing immunity to the illness while you're sick. You pass along the immunity to your child through your milk. It's not recommended to breast feed past a certain point for proper mental and emotional development, but weaning too soon robs your child of the health benefits that only mother's milk can provide. Make sure you are breast feeding until between 9 months and one year of age. This will allow your baby to have a properly developed immune system.
Washing Toys Frequently
As soon as you purchase a toy for your baby, it goes right on the floor for your children to play with. Some parents go through a process every day where toys are washed and sanitized daily. This may be a little over the top, according to CNN. Rather than washing every day, simply washing the toys once every one to two weeks is fine to promote good health in your child. You don't need to worry about using anything other than soap to clean the toys with. If the toys have come into contact with feces, you may want to use a little bleach in the rinse water. Dilute a quarter cup of bleach in a quart of water and rinse the toys in the solution after they have been washed. Allow to air dry and the toys are ready to be played with again. Simply by following this advice, you're going to have a much easier time of protecting your child's health.