Disclosure: I received JuniorJams Headphones in order to facilitate my review. All opinions are my own.
We are all aware just how much our kids/grandkids use headphones nowadays. Whether it is watching YouTube videos, listening to music or playing games on their phones. They are inundated with the sound close to their ears, sometimes inside of their ears depending on what types they use.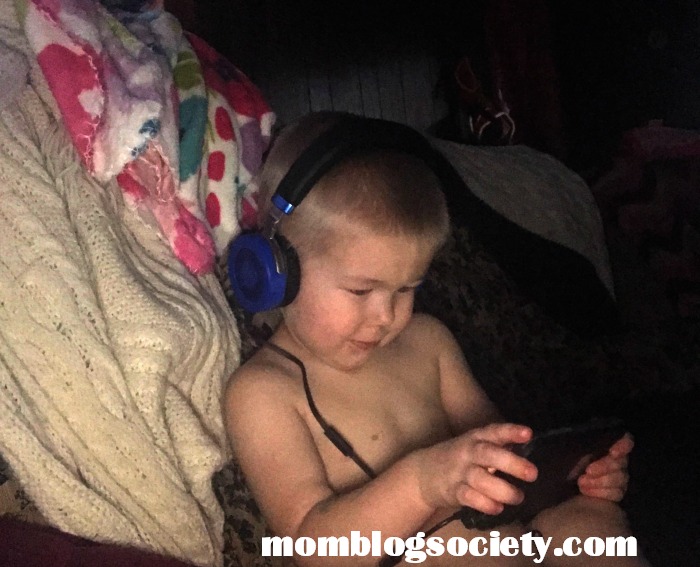 JuniorJams headphones are exactly what you want to purchase for them to keep their ears safe. I know when I started using headphones I was in middle school. But we only used them to listen to music back then. Yes I know I am dating myself. With JuniorJams you can feel good knowing your child's ears are protected and not worry as much at how much time they have them on. JuniorJams are great because they are volume limiting and will not go over an 85 dBA sound Limit. They also include a Daisy Chain feature which allows you to connect them to each other which will allow the listeners to listen to the same thing at the same time whether it be a movie or music, etc.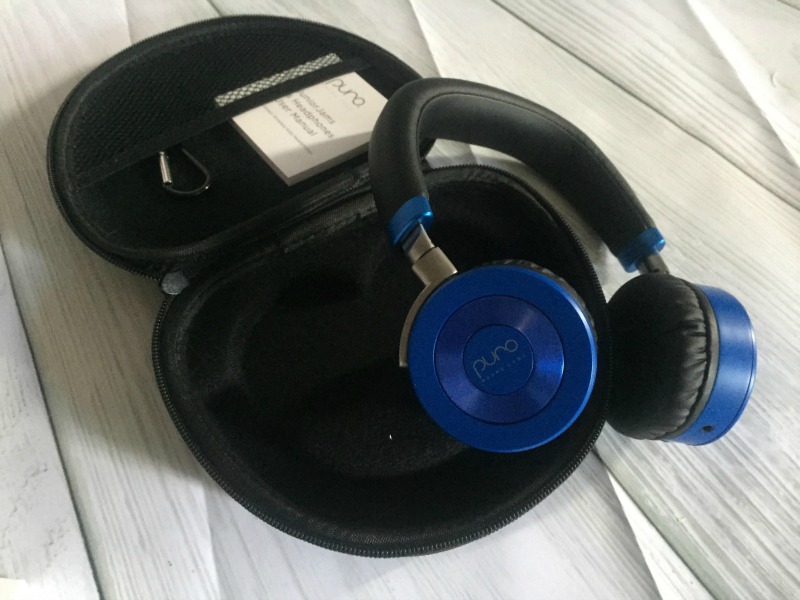 About JuniorJams
Volume limiting: 85 dBA sound Limit: this is an important feature as with the volume limiting to 85 dBA you can feel good knowing they can't get them too loud for their sensitive ears.
Wireless: Bluetooth® 4.0 wireless headphones: The wireless Bluetooth helps with not having to worry about cords getting caught or tangled or getting them around your neck.
Wireless range: Up to 30 feet from Bluetooth® source. This is a positive as you do not have to have them right next to the source.
Battery life: 22 hours playback; 200 hours standby. With 22 hours of playback time, you will be good to go while traveling with the family. You also do not have to worry about having to constantly be charging them in order for them to be used. Also if a couple days go by and they haven't been charged at least they will still be charged and ready to use.
Daisy chain technology: You can connect several headphones together so that the users can share/listen to the same thing at the same time. This is great for movies or videos.
Folds flat for travel: With their handy carrying case you can fold them flat and they do not take up a lot of space in a backpack, suitcase or even a carryon for when you fly.
Made out of protein leather
Microphone for 2-Way Calling: The 2-way microphone calling feature makes it great to be able to answer their phone if they have their headphones on and get a phone call.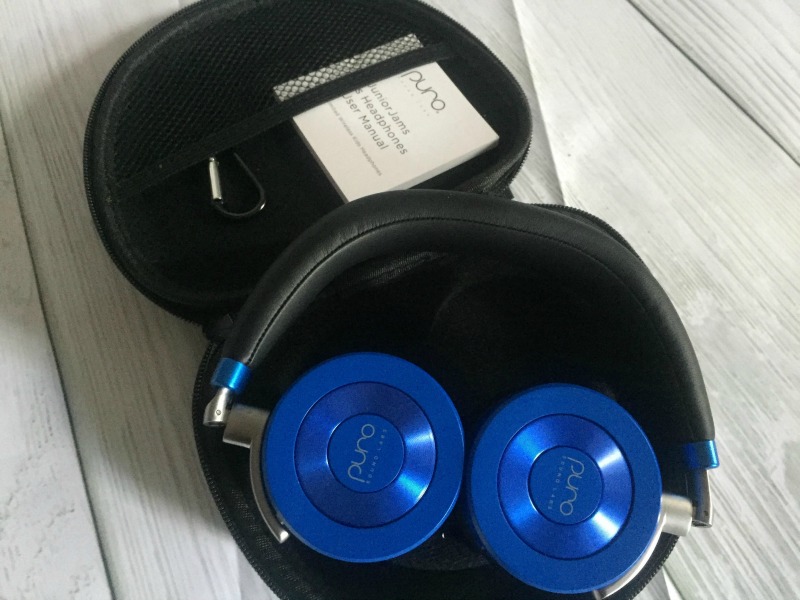 Features Included with the JuniorJams
Puro JuniorJams Wireless Headphones
Hard carrying case
USB charging cable
3.5 mm audio Puro Limiter® cable for non-wireless use
Quick Start Guide
30 Day Money Back Guarantee & 1 Year Full Warranty
With all of the benefits of JuniorJams, you definitely can't lose taking time to visit their website and see for yourself. With a 30 Day, Money Back Guarantee how can you go wrong?
Visit them on their social media below and their website
Facebook | Twitter | Instagram | Website