When Traveling Don't Forget the Bubblebum Booster Seat!
Have you ever noticed that it seems like you forget at least one or two things when you go on vacation? This is usually the case for most people, especially if they have children. Kids tend to raise their parents' stress levels in the weeks prior to a big vacation, which can cause them to forget something as they pack. To avoid this on your next trip, use this travel checklist for kids to keep you on track when it's time to get the kids all packed and ready to go!
Infants
• Bottles
• Extra Bottle Nipples
• Pacifier
• Breast Pump and Corresponding Parts
• Baby Food and Cereal (if eating foods yet)
• Baby Spoons
• Baby Lotion
• Baby Wash and Shampoo
• Portable Changing Pad
• Portable Crib (Pack-and-Plays work well)
• Diapers
• Wipes
• Two to Three Set of Clothes for Each Day
• Hat (if you will be in the sun much)
• Small Toys/Books
• Teething Supplies (Orajel, Teething Tablets, Children's Motrin, etc.)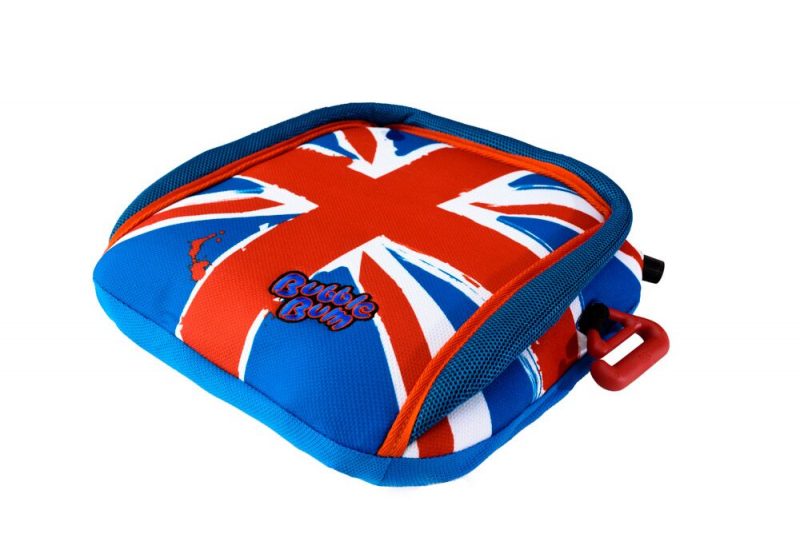 Before we get to the toddlers I want to share with you a portable booster seat for travel and even everyday use that is so neat! Bubblebum has introduced their Patriot USA Inflatable BubbleBum Booster Seat
Toddlers
• Two Pairs of Clothing for Each Day
• Snacks (Rice Puffs, Yogurt Drops, Crackers, etc.)
• Small Spoons/Forks
• Sippy Cups (at last two)
• Diapers and/or Pull-Ups
• Small Bag of Toys, Coloring Books, and Stickers
• Comfortable Shoes
• Jacket/Coat (depending on the time of year)
• Underwear (Pack extras in case of an accident)
• Socks
• Bathing Suit
• Small Night Light
• Favorite Blanket/Toy
• Bibs
• Toothbrush and Toothpaste
• Pajamas
• A Portable Booster Seat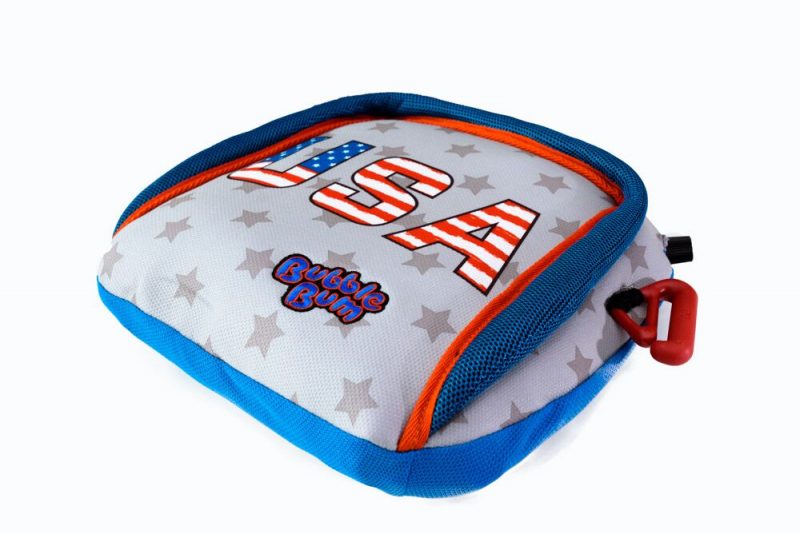 Grade School
• Toothbrush and Toothpaste
• Clothing (One pair for each day plus two extra pairs)
• Jacket
• "Play" Shoes (so they can play without ruining their good shoes)
• Sunscreen
• Bathing Suit
• Portable DVD Players/Video Game Console
• Movies and Video Games
• Body Wash
• Shampoo and Conditioner
• Cell Phone (if he/she has one)
• A Portable Booster Seat
Junior High and High School
• Clothing (Bring enough to last entire trip. Bring both shorts and jeans so the kids have options).
• Toothbrush, Toothpaste, and Floss
• Hair Styling Products (if they have any)
• Makeup and Perfume (cologne for boys)
• Cell Phones
• Video Games, iPod and Game Systems (for hotel)
• DVDs and Video Games
The Fun Stuff
• Board Games
• Coloring Books and Crayons
• Mind Teaser Games
• Drinks and Snacks for the Vehicle
• Books
• Maps and Brochures of Destination Area
Miscellaneous
• Insect Repellent
• Tylenol/Motrin, Allergy Medicine and Daily Vitamins
• Sunscreen (for kids and adults)
There is a lot to remember when you are traveling with your kids. It really doesn't matter how long of a trip that you are preparing for, most of the time, you will need a game plan in order to stay on top of your packing needs. If you don't have one, you will probably end up with a lot of things you don't need, while missing the essential items that you do need. The checklist above will help you remember everything you need to take (for the kids) on your next trip.
About the Bubblebum Booster Seat
Do not forget to get your child/children the best inflatable booster seat for your travel. This portable, lightweight, brightly colored, inflatable booster seat for kids aged between 4-11 easily deflates and folds flat so that kids or moms can carry it in backpacks or handbags, making it perfect for holidays, rental cars, taxis, coach journeys, school trips or car pooling. Save money on renting booster seats from car rental companies by bringing your own Bubblebum. The compact design makes it highly portable.
Why was the Bubblebum Booster Seat was created
"The BubbleBum Car Booster seat was born out of frustration and concern for my own children's safety when travelling abroad. My children and their friends have been involved in every part of the journey to date and I still look to them for inspiration and ideas. My passion for my kids is what drives me and I want to show them that they can achieve anything for the right reasons. There is no greater reward than to see your children proud of what you are trying to achieve."

Grainne Kelly – CEO Bubblebum
Visit Bubblebum on their Social Media + Website
Facebook | Twitter | Pinterest | Instagram | YouTube | Website