Being a parent is a full-time job in and of itself. With work, commuting, household chores, AND parenting, it's no wonder that parents and caregivers are physically and emotionally exhausted. When you add in health and well-being concerns to the equation… it's almost more than one can handle. Enter the Kiddo.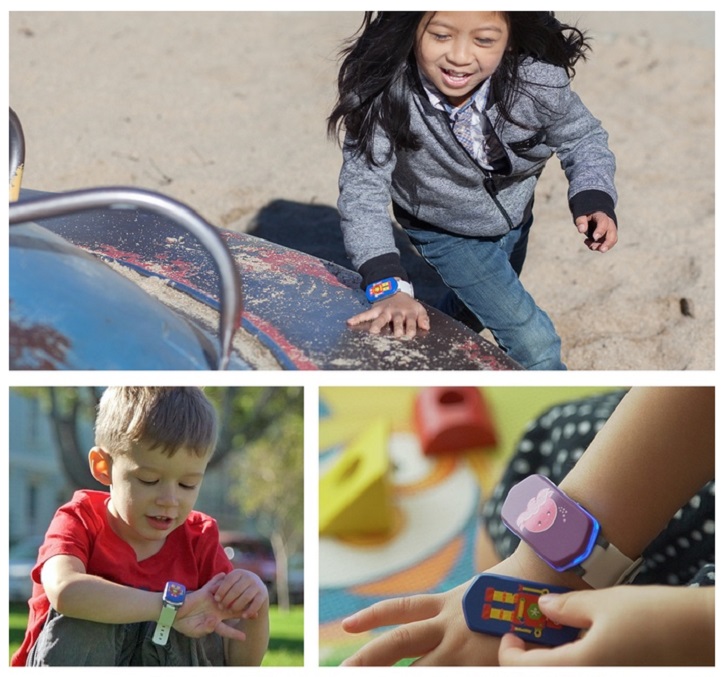 What is the Kiddo?
The Kiddo is a unique health and wellness wearable designed just for kids. It tracks their key vitals (temperature, heart rate, perspiration, motion), offering insight into a child's wellbeing, including sleep and stress, and provides peace of mind to parents via access to data and actionable insights focused on their child's health.
The Kiddo came into existence after CJ Swammy's son became ill. Normally a very active and healthy child, he developed heat exhaustion: with a high fever and dehydration. Because he was just 4 at the time, he wasn't able to easily express how he felt. Right then and there, CJ knew that there must be something that could help alert adults to the health needs of the little ones in their lives.
CJ and co-founder, Jean Rintoul, joined forces and formed the company, Good Parents Inc. The result is the Kiddo. The fun and empowering wellness tracker made just for young kids. Unlock your child's full potential.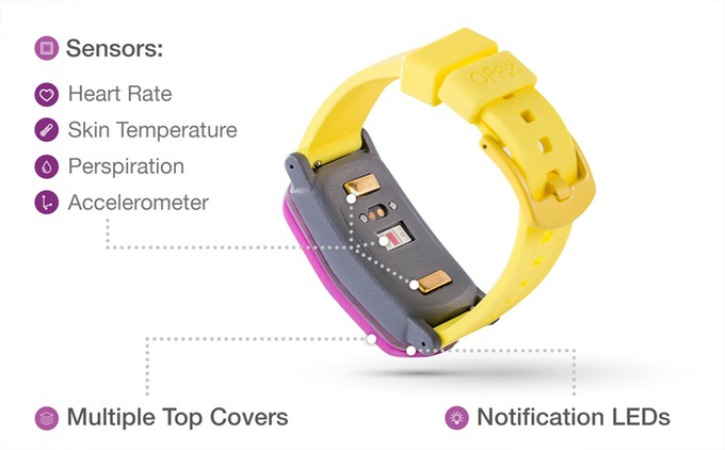 Senors in the Kiddo register:
Heart Rate
Skin Temperature
Perspiration
Accelerometer
Features:
Water Resistant
Light Weight
Fast Charging
Long Lasting Battery
RGB LED Notifications
IOS 7, Android 4.1 and above Compatible
Bluetooth BLE 4.0+ Connectivity
It's as easy at ABC – Instructions from the Kiddo:

A: Create an Account
Sign up using Google or Facebook.
Add your child's details (such as name, age, height, weight) and select a photo.
Turn on Bluetooth and sync the Kiddo with your smartphone.
B: Track your child's health status daily
Review your child's health, activity, and sleep metrics at your convenience.
Select healthy goals for your child to achieve.
Receive alerts if anything is wrong.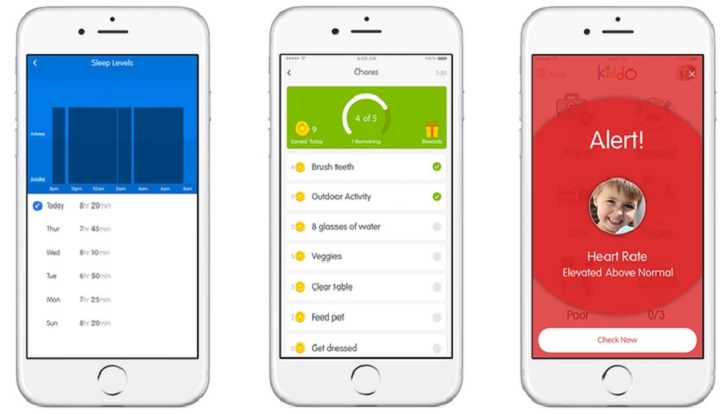 C: Input diet and receive suggestions daily
Input foods your child ate at the end of the day.
Receive simple suggestions based on your child's status during the day.
Charge your Kiddo when needed.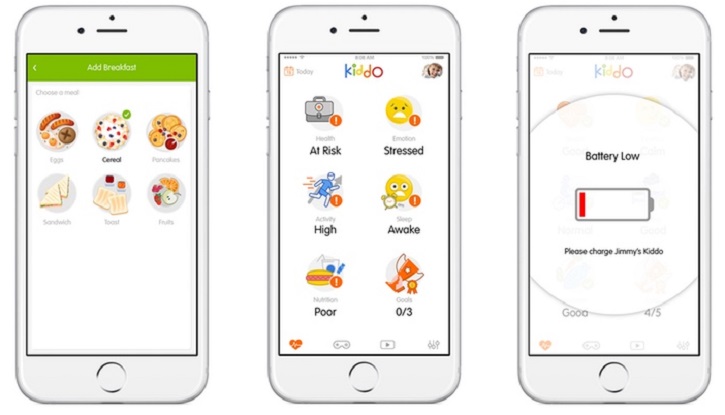 How can you get the Kiddo? Right now it's on Kickstarter! Be one of the first to get and use the Kiddo, so that your child's health and well-being is at the tip of your fingertips. Kids will love the fun themes.
There are dinosaurs, sea animals, monsters and superhero animals which mean that they can change the theme each day. Each Kiddo comes with the main unit and two top covers from a theme.

Happy Healthy Kids…that's what the Kiddo is all about!