By Carl Pridinoff | CIO (Chief Idea Guy at ReadySetz™)
No assembly required, fully recyclable, and stores away in seconds. We might have the toy of your dreams– and your child will love it too!
How Our Story Unfolded
ReadySetz™ was born in a playroom. As a parent, I loved watching my children innovate: playing pots and pans like drums, using vacuum extensions as robot arms, wearing pom-poms as clown wigs, etc. Still, I was worried about the mesmerizing effects of video games on my kids. I wanted them to exercise their own imaginations, rather than rely on someone else's.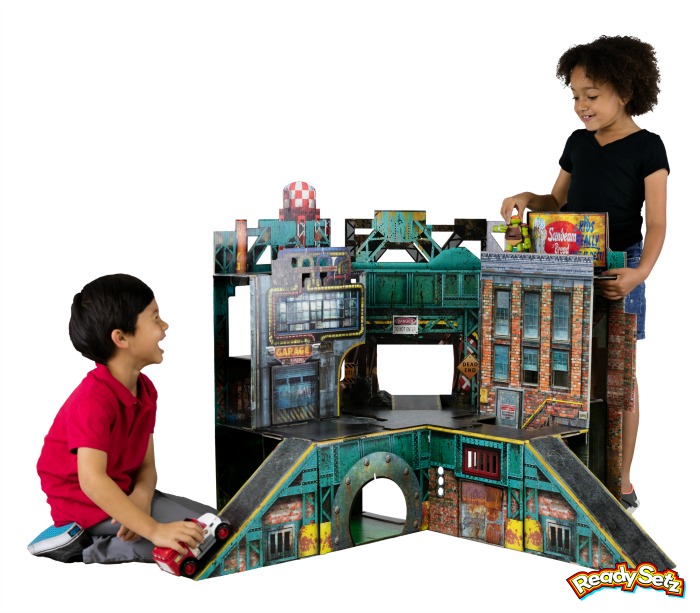 I decided to try building a play environment that was so big, so colorful, and so engaging that it would draw my kids away from their screens and give them a place to create their own stories. There were some obstacles. I didn't want another clunky plastic toy taking up space in their room, and I wanted the set to be light enough for the kids to handle. So I started looking into light materials that could be configured for stability, but still easy to fold and unfold for play and storage.
The first two sets I made were a palace and an urban scene. My kids loved them. And their friends loved them, and their friends' parents loved them. When I saw that the sets survived all this play, I knew I had found a way to make an inexpensive, sturdy, fully assembled toy out of recyclable materials (no more cheap plastic toys made abroad!).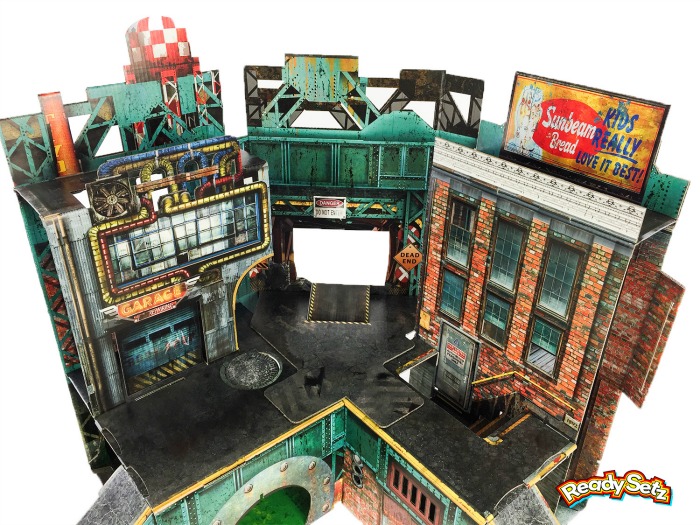 With the help of many gifted artists and designers, we have been able to make those early designs even better. We have just launched our first set, The Urban Playset, and are developing a full line of other cool sets and accessories! In everything we design, we are dedicated to creating play environments that encourage imagination, innovation, and unstructured play – and are fun! When we see the excitement on the faces of every kid who plays with the ReadySetz™ Urban Playset, we know we did it right. We hope you like ReadySetz™ and can't wait for more stories to unfold! BUY NOW at ReadySetz.com.