Jacob is nearly 4, and we downloaded ABC Mouse for him, on his iPad. He absolutely loves it. Plays all the time, when not sleeping. He really enjoys the fish bowl, for fun. However, ABC Mouse makes learning fun. Before ABC Mouse, he could only count to three, and in just a short week, he's already counting to 10. It's an amazing program. I'm very pleased, and my husband is too. We started by having Jacob play an hour a day, now he won't play anything else. He used to play all kinds of non educational games, but now he is learning constantly. Thank you ABC Mouse! He's doing so well.
The Puzzles have helped him count, awesomely. The Puzzles, right now, are his favorite by far. He always watches Grandma put puzzles together, and now he's doing it on his own, and learning as he does.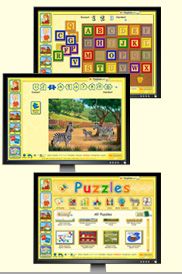 Learning Through Puzzles
"ABCmouse.com's curriculum includes hundreds of jigsaw and cutout puzzles that help children learn and remember important ideas and skills in reading, math, science, art, social studies, and music. There are puzzles for every letter of the alphabet, sight words, stories, the numbers 1 through 20, shapes, zoo and farm animals, and many, many other topics."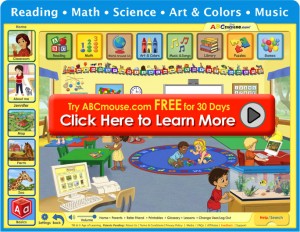 ABC Mouse is perfect for your child, age 2-7. There's so much to learn, over at ABC Mouse. It's really an advantage to have this program. The Classroom is so much fun as well, like I said above, you can feed fish, and do much more. Jacob has fun in the classroom, as well as, when he's learning. Thing is, he doesn't even realize he's learning. He just thinks he's having fun. You can also get a FREE 30 day membership, if you go on over there now. You can also pay by the month, instead of the year.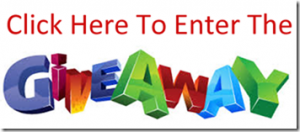 So go check it out for yourself:
Disclaimer:
This product was received from the Company for review purposes only. All thoughts and words in this post is my own and I was not paid to endorse it. I am only voicing my opinion about this product.