If you're looking for more comfort for your feet, I highly recommend you have a look at Hydrofeet Insoles. Hydrofeet feels like walking on water!
Hydrofeet Insoles are filled with a vegetable-based, pharmaceutical-grade, FDA-approved glycerin. Unlike rubber, gel, or foam inserts, Hydrofeet Insoles last longer and were found to have 50 times the viscosity and strength of regular insoles.
I received two pair of Hydrofeet Premium Therapeutic Massaging Insoles, one men's and one women's. Upon inspection I discovered that they are actually the same insole, just sized differently for men and women, which worked out great for us.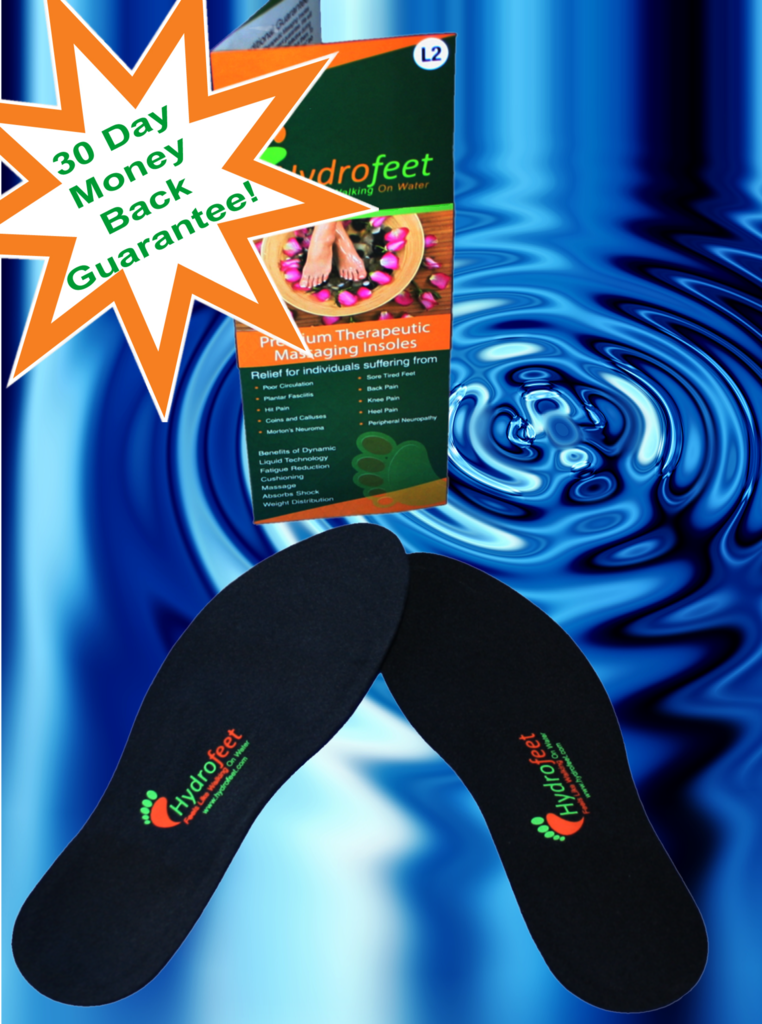 My husband has been having trouble with his feet for some time now, and he'd actually been wanting to try a pair of insoles because he thought that might give him some relief at work. Needless to say, he was extremely happy to be trying the Hydrofeet Insoles.
From the first time he put them on, he knew they were a winner! Just being on his feet for a few minutes, he could already notice the difference the Hydrofeet Insoles made.
But of course he had to put them to the test! We took the kids to an amusement park and spent about 5 hours walking around and riding rides. Before my husband would have been complaining of his foot pain very early on, but would you believe that I didn't hear a single complaint the whole trip? Not one! That's pretty amazing if you ask me.
We are definitely satisfied with the Hydrofeet Insoles, and I would seriously recommend them to anyone with foot problems or who just want a more comfort for their feet. In fact, I wound up letting my husband have my pair so he would have one in his tennis shoes and one in his work boots.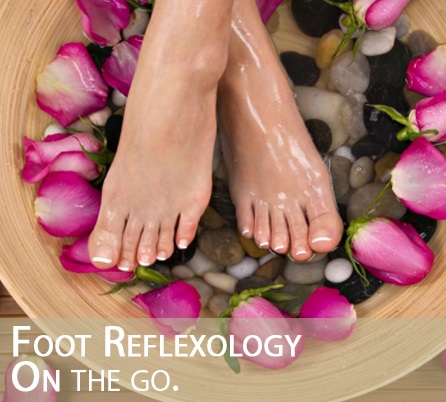 About the company: Hydrofeet focuses on providing therapeutic insoles to alleviate customers' sore feet and relive them from the pain brought about by common foot problems. They seek out and offer products that they personally use and believe in, and therefore earn their personal stamp of approval.
Incorporated in 2004, they plan on serving their customers for generations to come.
You can pick up your own pair of Hydrofeet Insoles on their website, Men's and Women's run $44.95, and Kids are $24.97.
Be sure to sign up for the Foot of the month club and get a coupon for 5% off .
Hydrofeet are Saving Feet One Step At A Time!
Be sure to connect with Hydrofeet: Facebook | Twitter | Pinterest | Google+
This product was received from the Company for review purposes only. All thoughts and words in this post are my own and I was not paid to endorse it. I am only voicing my opinion about this product.