Amy & Brian was first established in 2001, since then they have been bringing use healthier alternatives to our beverages. A large portion of people today do not get enough nutrition, or even none at all through the beverages we consume. Unlike some other companies Amy & Brian Coconut Water is non-GMO. They use nothing but the best and least amount of ingredients as possible to bring you a nutritional thirst quencher. With coconut water you get the added nutritional value without the backlash of all the cholesterol or fat that comes with. During World War 2 countries that lacked supplies of blood plasma used coconut water in its place as an IV. Amy & Brian Coconut Water created a drink that not only provides you with a water that packs a nutritional punch and it does just that.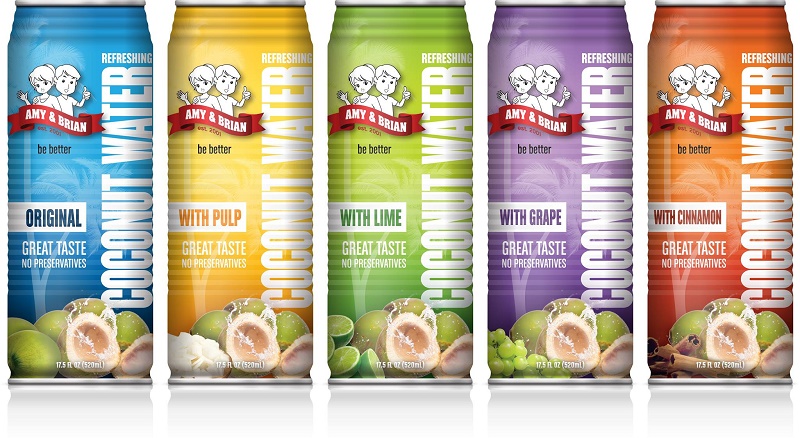 Amy & Brian Coconut Water facts:
Non-GMO tested (Amy & Brian are currently becoming certified for non-GMO products).
The 17.5oz steel tin cans and 10oz aluminum cans are both BPA-free.
Both cans are made in a different region, there for they may have a slight difference in flavor.
Recommend to refrigerate for about 3 days after opening to preserve the best flavor.
Contains electrolytes such as potassium, sodium, magnesium, ect.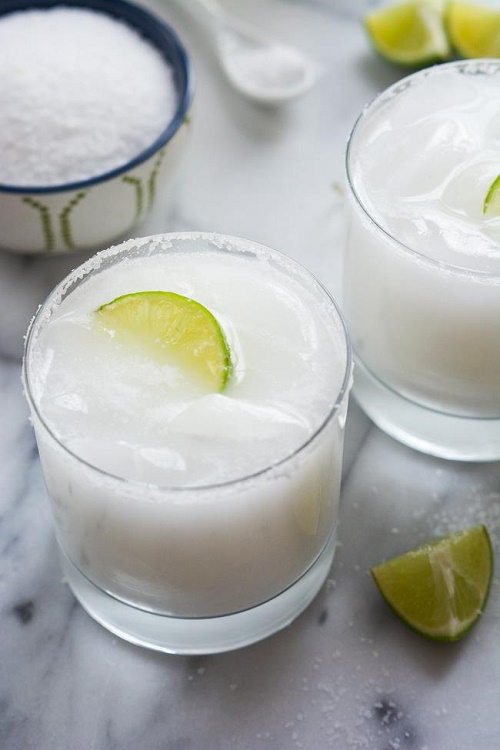 Amy & Brian currently have five flavors available for coconut water consist of my personal favorite being cinnamon. I felt re-energized after just one sip of the Adam & Brians Coconut Water. Other flavors include their original, with pulp, lime, and grape. Each one of these packs a full punch of nutrition and flavor, allowing you to go on with your day energized. Coconut water is quickly becoming a widely consumed beverage by athletes all around the world to rejuvenate their lost energy. During a workout session or just a simple walk you are going to need something to replace all the electrolytes you have drained as well. To put it simple. So don't forget to get the energy you need, that can be provided by just one drink. Grab yourself a can or two of Amy & Brians Coconut Water and see for yourself.
Connect with Amy & Brian:
Disclaimer: This product was received from the Company for review purposes only. All thoughts and words in this post is my own and I was not paid to endorse it. I am only voicing my opinion about this product.