Happy National Truffles Day! Yep, it is today May 2nd, and I am so excited to tell you about the best little truffle-like treats I have had in a long time. JC's Pie Bites are just the perfect size to pop in your mouth….again and again and again.
JC's Pie Bites reminds me of when I was just a little kid and we would go camping. The 'treat' of the evening was when the ice cream truck drove around and I would ALWAYS pick an ice cream bar that was strawberry or chocolate and rolled in a crunch like coating. Although that was 40 years ago my first taste of JC's Pie Bites took me right back to that time in my life.
About JC's Pie Bites
Meet the new truffles in town. They are so creamy and decadent on the inside with a punch of crunch on the outside. After her first creation of JC's Pie Pops became a favorite across the country, she decided to expand the yum beyond the freezer aisle with these tasty coated treats. So what are you waiting for? Take a bite!
I really enjoyed the story of just how JC came up with her frozen treats which you can read on their about us page.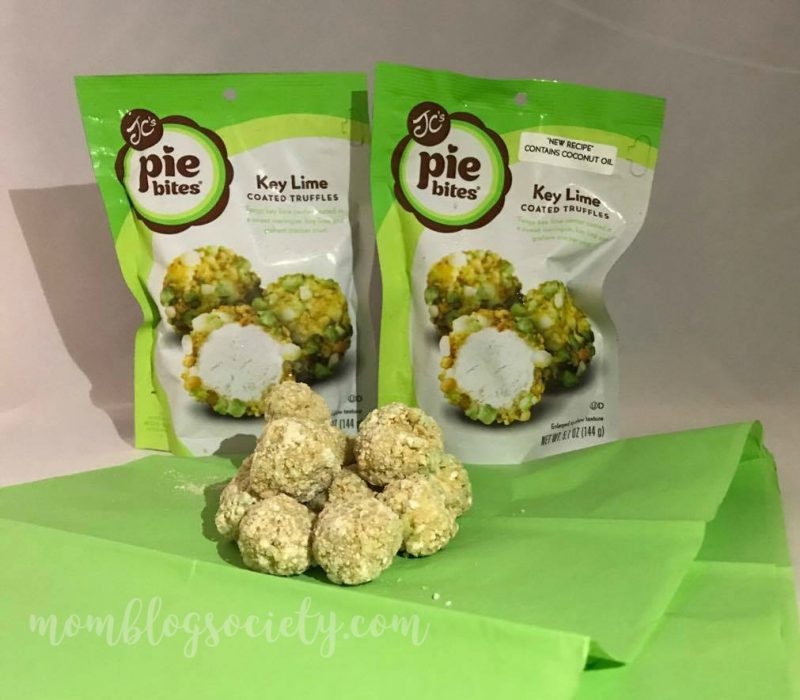 We were lucky to be able to try their tasty flavors. S'mores, Mint Chocolate Cookie, Banana Cream, Strawberry Cream, and Keylime. I am not quite sure which one is my favorite. My wife really liked the S'mores but she is always partial to chocolate. I liked the Mint Chocolate Cookie and the Strawberry Cream also. They make a nice evening snack, especially when your sweet tooth is wanting something to enjoy.
In an upcoming post, we will be featuring these truffles with Noble Vines. Make sure you keep an eye out for our next post.
You can visit JC's on their website and social media below:
Facebook | Twitter | Pinterest | Instagram |Website