Today has been quite the hot day, even so, I was in the mood for a home cooked meal. I wanted something hearty, and full of flavor. A comfort food if you will, something that could set the tone for the rest of the day. Easy on the body, and easy on the wallet. Ready to eat in minutes.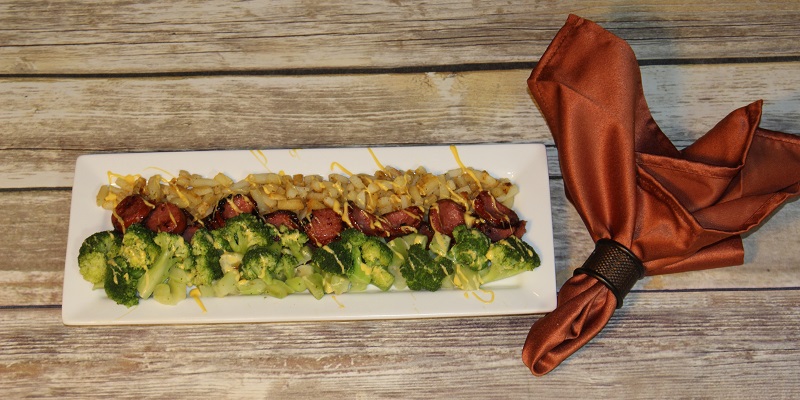 What you'll need
Smoked Sausage: Sliced to your desire. I went with 1/2 inch slices.
Potatoes: Sliced to your desire. I decided to go with a mix between hash-browns, and home-fries.
Broccoli: I went with Birds Eye Steamfresh Broccoli Cuts.
Cheese: Your choice of cheese. I went with Velveeta, and heated it up in the microwave with just a little milk.