A high percentage of freelancers are also parents; this is because working in a freelance capacity offers flexibility and the option of working at times that meet yours and your family's needs. As a parent, you naturally want to ensure that you are always able to be there for your children, but as someone who has a career to build you want to ensure that you are able to effectively continue to build that career. It's a tricky balance and one that many people struggle to get right. However, working in a freelance capacity could be the answer.
The idea of going freelance is a scary one as the work is less guaranteed than when working in a permanent role. However, the freedom that working in a freelance capacity offers is unlike anything else. Love the concept of building a career in a freelance capacity around your family commitments? Then you might want to have a read of the tips and ideas below!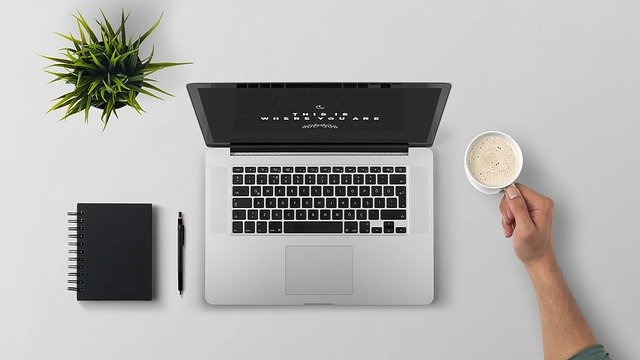 Photo source: Pixabay
Determine what skillset you have and how to utilise it
First and foremost, if you aren't already sure about the skillset that you have or that you could offer in a freelance capacity, it's important that you take the time to determine what that skillset is and how you could utilise it. Whether you're an expert content creator or someone who is fantastic with numbers, there are plenty of freelance roles available it's just a case of sourcing them. In terms of sourcing new roles, it's a good idea to create a sparkling LinkedIn profile – if you don't already have one – which you can use to network with others within your industry, which may help to increase your chances of landing new clients.
Create a dedicated workspace
If you are going to make a success of working in a freelance capacity, you need to have a dedicated workspace that's designated especially for you to work from. You don't want to be working from the kitchen table surrounded by noise, you need to have your own dedicated workspace that's just for you. In addition to creating a workspace at home, you could also look into Workfriendly workspaces, which offer coworking spaces, for instance. Coworking spaces are popular with freelancers as they offer a quiet place to work that is also affordable and flexible.
Learn to market yourself
When it comes to making a success out of your business, it's vital that you learn how to market yourself and your brand. Working as a freelancer can be tricky because you mainly have to source all of your own clients, which can be hard to do at first. However, once you learn how to market yourself and your skills, and you begin to build awareness around your small business, you shouldn't find it hard to find work – you might even find that you are inundated with work requests and you're unable to cater to them all. If you're not confident marketing yourself, it might be worth taking a workshop around this topic or speaking with a business coach who can help.
There you have it, everything that you need to know about successfully building a career as a freelancer around your parenthood responsabilities.