Renovating your family home can certainly appear to be a particularly expensive feat to undertake, and this can put many people off from wanting to start such works without a large budget to play with.
Fortunately, it doesn't have to be this way! There are multiple tips and tricks that you can make the most of to save money on your home improvement project, helping you to transform your property for less.
So, what are you waiting for? Read on to discover more!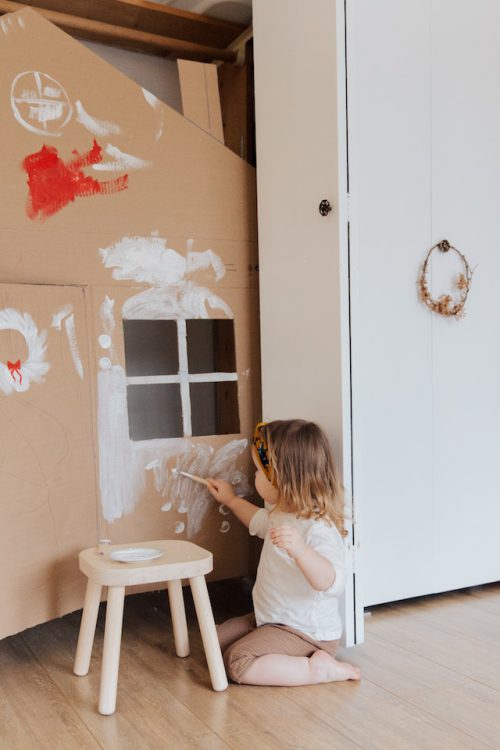 Try A Little Bit Of (Safe) DIY
One of the best options that you can explore to help cut the cost of renovating your family home is to try a little bit of DIY. DIY, or Do It Yourself, simply means trying your own hand at certain decorating tasks rather than employing someone else to do it. There are lots of different jobs that even a novice handyman can try out, starting off with painting. Painting can be an easy task when you have the right equipment, so make sure you have a good quality paint mix, a sturdy paint roller, a tray, and a paintbrush to do the edges and any hard-to-reach areas. Don't forget to get some masking tape too – you can use this to cover up light fixtures or help you to achieve perfectly straight lines! Another renovation task that you can do yourself is applying wallpaper. You can make amazing feature walls in just a few steps, but if you're using patterned wallpaper always ensure it's lined up properly.
It's important to recognize that there are lots of renovation tasks that you should not do yourself. For example, doing your own plumbing work without the relevant training can lead to you flooding your home in the worst case scenario. Additionally, doing your own electrical work could be a fatal mistake – you risk electrocuting yourself or one of your family members, so get an expert in to be certain it's safe. Some things are worth paying for.
Revamp Your Existing Furniture
Another excellent tip that you can utilize to save cash on your home renovation is to revamp your existing furniture. The chances are that your furniture still has a lot of life left in it, so even if you don't like the current aesthetic then you can continue to use it by giving it a new style. You'd be surprised at how easy it can be to totally transform your furniture, and you don't need to be creative to make an amazing piece. One of the simplest ideas that you can make the most of is to repaint wooden furniture. If you have a coffee table, a dining table, wooden chairs or even a shelving unit, you can get rid of the dullness that you've grown bored of and add a whole new color or design. Simply grab some sandpaper and your desired paint, and sand off any old paint residue or varnish to create a smooth surface before you start repainting. Aside from repainting wooden furniture, you can also explore the task of reupholstering. There are countless videos and written tutorials online that will explain each step that you need to take to reupholster a chair or other similar piece, so don't be afraid to push the boat out and get as creative as you can! Revamping your existing furniture will be far more affordable than having to buy a whole new set, and you'll even gain the extra benefit of having totally unique and individual decor that you will never find in anyone else's home.
Visit Auctions, Markets, Money Saving Websites More
If you want to save heaps of cash when buying furniture, decor and more, then it's a good idea to shop around. Visiting the first home store that you find will no doubt break the bank, as it can add up dramatically when you choose to buy off-the-shelf items from big brands. Instead, take the opportunity to shop around by visiting auctions, marketplaces, and even money saving websites so that you can find the best deal, every time. Auctions come in all shapes and sizes, from estate sale auctions to storage unit auctions, and you can manage to get some excellent stuff for a great price tag. Markets are just as handy, but you'll need more time to dig out the most worthwhile pieces by visiting each stall and surveying their wares. Money saving websites exist in their droves these days, and you can expect to find a whole host of amazing platforms that are filled to the brim with great deals and discounts. All you need to do is type your chosen item into a search engine, and you'll be greeted with page after page of results. From half price blinds to discounted sofas, you'll be able to find a great bargain if you simply take the time to browse!
Don't Be Afraid Of Second Hand
Many people are under the false impression that second hand furniture and decor is 'dirty' or unusable, but this couldn't be further from the truth. In fact, there are millions of second hand items out there that are desperate for a loving home, each of them still having years of life left in them. Second hand furniture and decor can be as little as a third of the original price tag, and if you buy it from a respectable home then it should be in a good condition having been well looked after. Of course you can draw the line at beat up, old second hand items that certainly don't have any life left in them. But, it's rare to find such pieces as stores won't readily accept items that serve no purpose. When you buy a second hand piece you should always start by cleaning it up first, as you don't know where it's been and hygiene should subsequently be a main priority. Once you've been able to clean it up properly, you can either revamp the piece by following the steps detailed previously, or simply use it as is. Don't be afraid of second hand if you want to renovate your family home on a tight budget!
Keep Track Of What You Buy
If you have a specific budget for your home renovation project that you don't want to spend more than, it's recommended that you can actively keep track of what you buy to make sure you aren't going too crazy with your purchases. Having a renovation notebook that you use specifically for the work you're doing at home can be more beneficial than you might initially expect, as you can use it to keep track of everything from deadlines to receipts and more. Make a note of every purchase that you make, as well as when you make it, as this way you'll be able to track your spending and slow down if your cash is going too fast. Dedicate a certain amount of cash for each week, as this way you can recognize your overspending and wait until next week to buy whatever it is that you need for your renovation. By keeping the receipts and any other relevant purchase documents, you can also maintain peace of mind that you can return or replace anything that doesn't fit the bill. Finding that a new light fitting is faulty a few weeks after purchase when you get around to installing it would be a total nightmare, unless you have the receipt to hand!
Get Rid Of High Expectations
If you're stuck working with a very tight budget and have a smaller home, then you won't be able to transform your property into a regal mansion or gothic castle. Even if you desperately want to surround yourself with the greatest luxuries, it's so important that you can rid yourself of these high expectations if you're ever going to be satisfied with your cut-cost renovation work. Recognize and respect your own limits, as you cannot spend above and beyond for renovation work when you have other more important things to spend your money on. Providing a safe, comfortable environment for your family should be your main focus, as this is all you need to stay happy and healthy. If you can set realistic expectations about what you want your new and improved home to look like, then the chances are that you'll be pleasantly surprised with the results rather than being sorely disappointed. You don't need to live in serious luxury to fall in love with your family home!
Final Thoughts
Learning how to renovate your family home for less has never been such a simple task when you can utilize some of the amazing ideas described in this handy guide. You can try your hand at some DIY, revamp your existing furniture, shop around for great deals, and even utilize second hand pieces. Don't forget to make a budget and track your spending, as well as ridding yourself of high expectations that are unachievable and unrealistic.