PASSING TIME IN QUARANTINE WITH DVDs
If you have found yourself running out of things to do as you spend day after day stuck within your house, then might we suggest breaking out that box of DVDs you have sitting on your shelf? Most of us own DVDs, whether they are for movies and TV shows, or homemade films of nostalgic memories. Regardless, playing old DVDs is a great way to pass the time in an enjoyable way, especially if you have kids in the house. Not to mention you do not have to rely on having a good and consistent internet connection to play the video in high quality considering how high online traffic already is these days.
BUT IS PLAYING DVDs AT HOME THAT EASY ANYMORE?
Unfortunately, while most of us may be proud owners of a few DVDs, we might not have the means to actually play them. You need to have a working DVD player to watch the videos and they are not compatible with modern mobile devices like iPhone, iPad, and Android phone either. And what if two of your family members want to watch two different DVDs? You are limited to only one DVD at a time! So what can you do in such a situation?
NOT TO WORRY- Free WINX DVD RIPPER TO THE RESCUE!
The easiest and most effective solution to this DVD playing problem is to simply convert the DVD content into MP4 format, considering the latter can be played on most modern devices and platforms. WinX DVD Ripper is one of the best converters available online which can not only convert your DVD to the MP4 format, but also gives you the option to choose from H.264, HEVC, AVI, HEVC, MPEG, MOV, and M2TS. Once your video has been converted by WinX, you can transfer, save, and watch it on all of your devices, including iOS phones, Android smartphones, tablets, laptops, personal computers, and even smart TVs.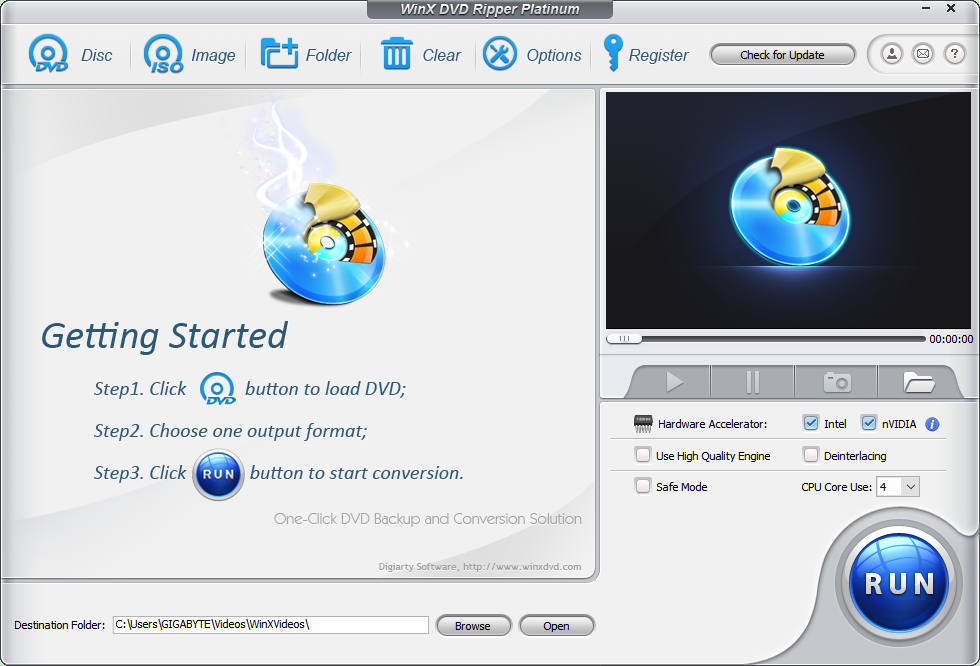 WHY SHOULD YOU OPT FOR WINX DVD RIPPER OVER OTHER APPLICATIONS?
There are many features that truly separate WinX DVD Ripper from its competitors by making it the superior choice. To begin with, WinX uses the most advanced conversion technology in the form of level 3 hardware acceleration, technology that is able to support your full DVD conversion and complete it in just under five minutes.
The benefits do not stop at the speed of the conversion process though- in fact, you can even use the WinX DVD Ripper software to edit your video content by cropping the window, adding subtitles, or even extracting audio from certain scenes.
It performs DVD to MP4 conversion in the most efficient manner possible, ensuring that you will not experience any loss in quality or content when you receive your final product. It can even decode and decrypt protected DVDs with encryption like CSS, region code, 99-title, Sony ARccOS, and Disney X-project.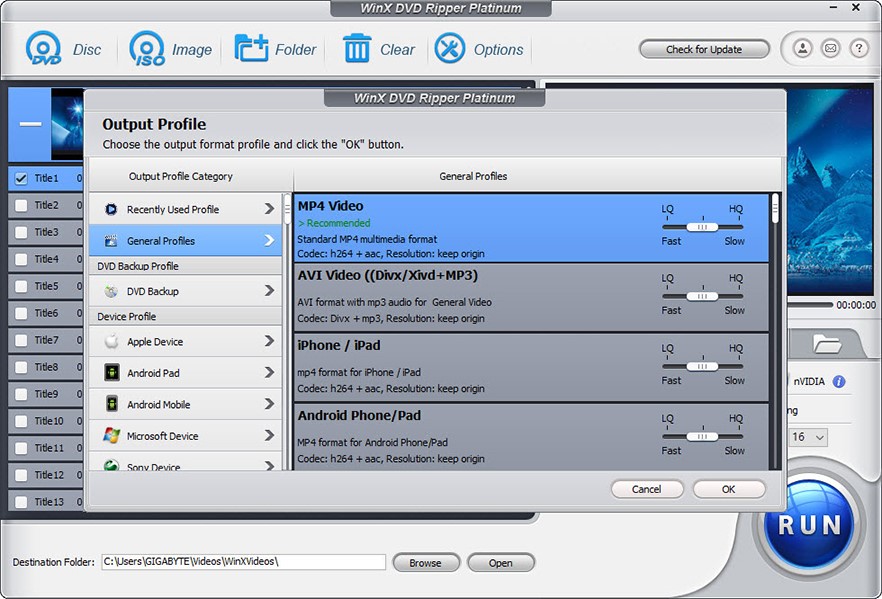 RIPPING DVD TO MP4 IN 3 SIMPLE STEPS
When it comes to the WinX DVD Ripper software, you can convert your DVD into the MP4 format with utter ease by following these three simple steps:
Step 1:
Download the application onto your system and enter your DVD into the system's drive. Now launch the WinX DVD Ripper software to get started.
Step 2:
In the subsequent window, browse through the possible output profiles and select MP4 to convert the DVD.
Step 3:
The last step is to simply hit the "RUN" button on the screen. This will begin the DVD to MP4 conversion process. Once the process is complete, you will have your ripped video content available for consumption, saving, and sharing.