Jungle Jim is an animated musical wildlife adventure series that teaches children about animals all around the world. Children find it hard to resist the sing-along songs that are included with these educational videos. In these animated music videos, animated animals embark on fun educational journeys while playing along with Jungle Jim. It's so cute how Jungle Jim explains what makes each animal unique! The Jungle Jim series teaches children how each animal interacts in the environment around them. Jungle Jim explains in a unique and creative way what it's like for an animal to live in the wild.
Feel free to check out their website and social media channels below, where you can see all of the wonderful, positive feedback they've received from parents all around the world:
Website
/
Facebook
/
Twitter
/
YouTube
Jungle Jim's videos are a great way to educate youngsters about the world around them. Your children will learn about animals while Jungle Jim observes them in their natural habitat. These are very educational and entertaining videos for you to sit down and watch with your children. Jungle Jim, A Musical Wildlife Adventure can continue to educate and entertain children for years to come, with your help!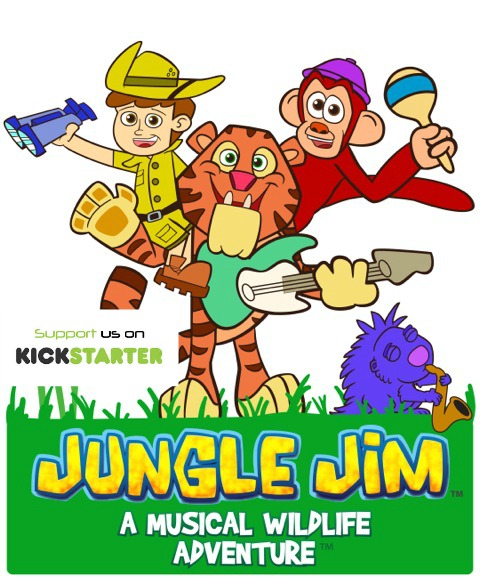 Jungle Jim has put together a
Kickstarter
campaign to help finish his HD animation. Making a small pledge toward this amazing Kickstarter campaign can help children around the world learn about wildlife. Your small pledge could the what it takes to push Jungle Jim over it's goal! Putting a smile on a child's face will make it all worth it. Every pledge helps, no pledge is too small!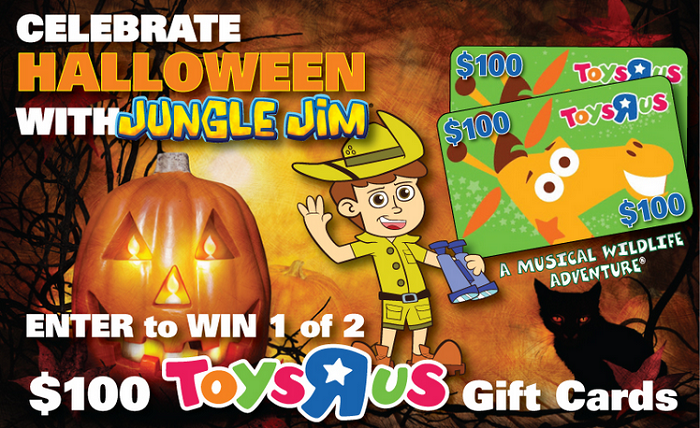 Jungle Jim is getting Halloween started early this year with a
giveaway
! Enter for your chance to win 1 of 2 $100 Toys R Us gift cards in Jungle Jim's Spooky Halloween Sweepstakes! One winner will be picked at random and one will win for the most shares!