It's difficult to peer into the window at those department store displays, around Christmas time, and not get a little jealous. To see the tree they have set up, teeming with glitzy decorations, full of presents, and not give a little sigh.. Why can't your home be like that? Why can't your tree be sitting atop a wealth of gifts?
Never are you more aware of your limited resources than around Christmas time, when your kids are tugging your sleeves and asking you for the latest game, or the TV bombards you with advertisements telling you to Buy Now! It can all be quite overwhelming. Luckily, there are a few things you can do to afford the lavish Christmas you've been dreaming of. Take a look at these few pieces of advice.
Use A Budgeting App
These apps are becoming increasingly popular, especially with families looking to save up for certain goals. The best budgeting apps, like Mint or YNAB (You Need A Budget), allow you to categorize your expenditures, setting aside money for the essentials, and then squirrelling away money in "goal" categories, like "travel", "Xmas presents", or "New Car". Over time, you add small amounts from each paycheck into these goal categories, and before long you can afford to live lavishly. It's a long-term strategy, but it works!
Win Money Online
For a quicker (albeit chancier) way to afford a lavish holiday, set aside a little bit of money for a lottery ticket, buy your Powerball tickets online and cross your fingers. Powerball regularly advertises jackpots in the hundreds of millions of dollars, as well as smaller prizes that enormously add to your wealth. Before you play, be sure to check out strategies for picking your numbers – it may make all the difference.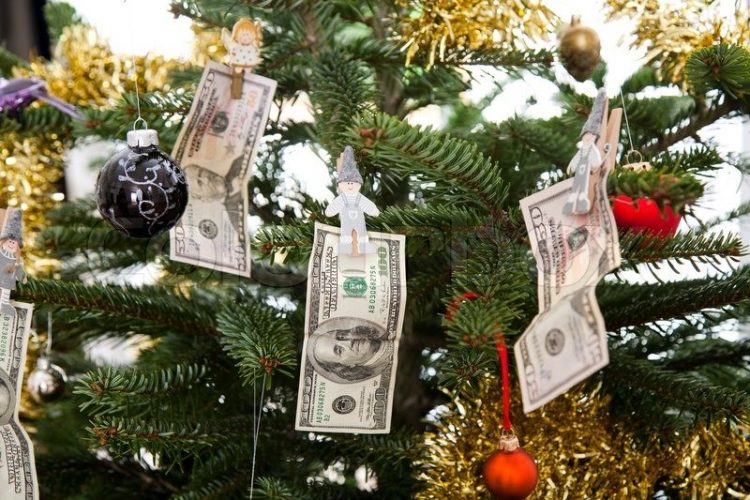 Do Surveys For Money
Another online way you can make money in advance of the holidays is by doing online surveys. Not a lot of people know this, but there are numerous paid surveys out there; all you need to do is set aside a few minutes, answer some surveys honestly, and they will send you a check for cash. Each survey only pays a small amount, but, when added up, it could tip the scales for your family, allowing you to celebrate an extravagant holidays.
Be Frugal In The Lead-Up
Finally, a predictable way to ensure that you can afford all the many presents your family wants to is to live frugally in the lead-up to the holidays. Forego that morning latte, make more meals at home, and even sell off some household items you no longer use. With all the money you save, you should have enough to treat yourself – and your family – to a memorable holiday season.
You don't have to press your nose against the department store window displays, wishing you could have what's inside. With these easy tips and hacks, you can give your family the holiday experience they deserve, complete with great gifts and flashy decorations.