A lot of parenting is instinctual- we know how to soothe our babies, cheer them up and stop them from feeling sad or scared without any kind of handbook. However, as they get older and start developing their own views of the world, thoughts and opinions it can be increasingly difficult to understand them. Without the ability to express clearly exactly what they're thinking, and without having learned the correct social behaviors it's so easy for children to be misunderstood. Here are a few ways we can help to prevent this, and understand our kids a little better.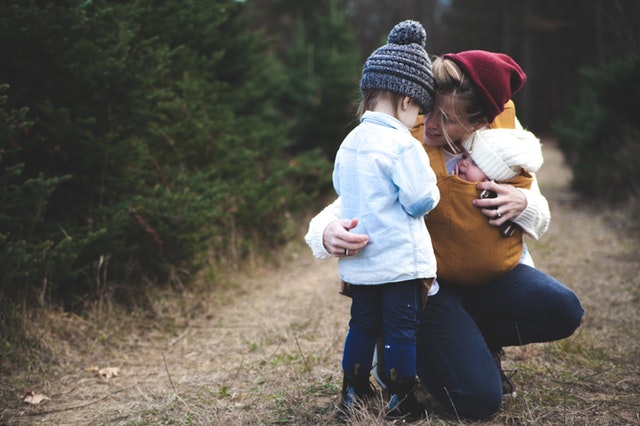 Learn about their health
Learning more about our children's health helps us to better understand their needs. That way, we can tailor our parenting and lifestyle to ensure they're getting everything they need to thrive. There are lots of courses you can take relating to babies and children's health. It could be anything from child nutrition or psychology, to an online nurse midwifery program if you want to specialize in babies. This is something you could do in your spare time for the sole purpose of being able to look after your child in the best way, or it could also provide you with the skills and education to pursue a new career. Since there are so many courses that allow you to study from home, it's flexible and can be done around your childcare commitments.
Observe
Watching our children- the way they act, the way they play, their mannerisms and more can all help us to understand them. The trick is not to judge, rather just observe- each child is unique and will have their own characteristics and traits that are personal to them. Being able to interpret these accurately prevents you from misunderstanding them, which can be frustrating for both them and you. Give them your undivided attention, and really get to learn about your child.
Work on communication skills
As children get older and they're able to interact more, start encouraging communication. The better your child can express themselves, the easier it is to understand them without the need to guess. Reading books to them and talking to them helps them to pick up speech more quickly. Play games, encourage them to repeat words and build up their vocabulary as much as possible. Children who start school with a wider vocabulary have a far better advantage, it stops them from getting upset and annoyed when they're not able to convey what they want to say to other children or adults. Improving their confidence allows them to be able to speak more freely, and so this is another skill that you can work in with them while they're small. Socializing with lots of other adults and children and getting them used to this is a surefire way to success.
Have you ever struggled to understand your child's needs, and what did you do to overcome this?