Image from Pixabay – CC0 License
A smallholding or homestead can offer you a way to be self-sufficient. You can use it to raise animals or grow food, which you could then use to support yourself or sell to others. For some people, it could be the main thing that supports their lifestyle. For others, it might be a hobby that gives them a little extra income or saves them money on groceries. If you're thinking about starting a smallholding or homestead, there can be a lot to think about. It might not be as labor-intensive as running a large farm, but it can definitely be a lot of work.
Make Sure You Have the Space
The first thing that you need if you want to set up a smallholding or homestead is the space to do it. Perhaps you already have plenty of land that will allow you to grow things or keep animals. But you might also have to consider seeking more space and possibly moving home. Additionally, you may need to create useful spaces with the land you have. You might need to consider erecting a farm shed or digging out a vegetable patch. You can do a lot with not much space, but you have to consider how much space you will need to reach your goals.
Decide What to Grow or Raise
Of course, you need to think about what animals you want to rear or what food you want to grow. You might stick to growing vegetables or other foods, perhaps considering what you can grow at different times of the year. Or maybe you want to raise chickens or ducks for their eggs or have some other animals to provide you with produce. Some people even decide to start a rescue farm or sanctuary, keeping animals just for the pleasure of it rather than for an income.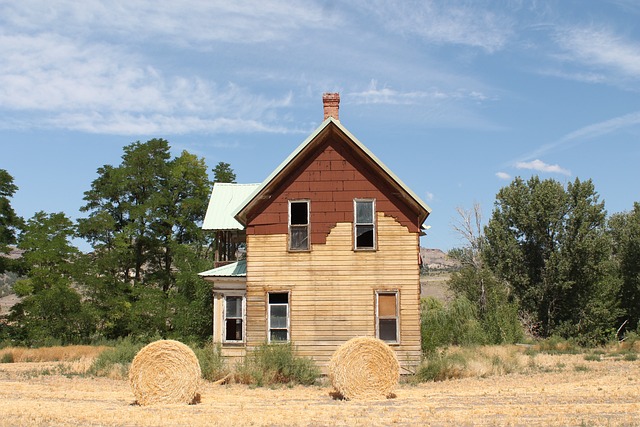 Image from Pixabay – CC0 License
Develop Income Streams
Planning how you're going to make money or support yourself is a key step if you're thinking of starting a homestead or a small farm. There are some things you might use to save money, replacing store-bought food and other items with things you grow or make yourself. But there could also be ways for you to make money from your produce, whether it's by selling it as it comes or by creating products from raw ingredients or materials. You might start selling preserves or even making your own items from wool. There are plenty of ideas you could explore.
Learn Key Skills
You're going to need some important skills if you want to start a smallholding or homestead. You might have some of these skills already if you're planning to use them to sustain a new lifestyle. But there can also be a sharp learning curve when you need to learn how to grow or raise certain things. Maybe you will need to learn how to grow potatoes or the care that chickens require to keep them healthy.
Starting a homestead is a lot of work but it could really be worth it if you want to be more self-efficient.