Disclaimer: We received the following product for review, and are thrilled to offer our honest feedback along with information for you to review!
SnapLaces Kickstarted Their Way to Top of the No Tie Shoelace Makers
We were excited to add SnapLaces to the large number of no-tie shoelaces we've tried over the years in our household. My husband and three sons all share a rare genetic disorder and one key symptom they all share is lower muscle tone and problems with their fine motor skills.
All of them have had issues or still do when it comes to tying their shoes, and as a result we've been on the hunt for the best of the bunch when it comes to no tie laces. SnapLaces is definitely at the top of the pack and has become our de-facto no-tie solution here.
A Little SnapLaces background
Launched as a Kickstarter project in June of 2014, SnapLaces met it's initial funding goals and the rest, as they say, is history.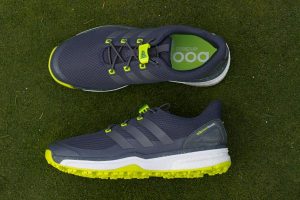 Snaplaces started as a way to for triathlon and other racers to have easy-to-change and durable options that helped them change their shoes fast; that didn't pull too tight or not tight enough; that were safe and didn't cause blisters.
The founders quickly realized that a lot of other communities were searching for the same kind of laces for their shoes, like those in the special needs communities, older people or others with arthritis, and others impacted by lower motor ability.
What SnapLaces are and How to Use Them
SnapLaces include short segments of elastic laces that snap or connect into a plastic buckle; the elastic laces can be threaded though the eyelets on the shoes, and you hook the plastic buckle over the loop formed on the other side.
While you can use multiple packages so you can lace them through all the eyelets, the SnapLaces come either two or four to a package and are intended to be threaded through multiple eyelets using either the Classic (2 lace package) or Performance (4 lace package) options.
This video shoes a great easy intro to the process of installing the 2-pack Classic version:
And this one shows a great into to installing the 4-pack Performance version:
Our Review of SnapLaces
In our house, we have three teenagers with a myriad of special needs, including autism and cerebral palsy, as well as low muscle tone. Shoe-tying has always been a difficult life-skill to figure out and two of our guys just aren't able to manipulate their fine motor skills to tie shoes at all.
So we have been looking for a while now and have gone through several different types of no tie shoelaces, as I mentioned above.
When looking for something like this, which becomes a tool and accessibility aid, there are two considerations we have to think about.
Will this item help them do something by themselves, in this case tie their tennis shoes or look like their tennis shoes are tied?
Can they use and manipulate the item themselves or will they need a caregiver to help set it up?
Obviously SnapLaces will help them have tennis shoes which look like they are tied. Once the SnapLace is already set up on the shoe, it can be unhooked and rehooked again if the user has minimal dexterity in one hand along with the fine motor skills needed to manipulate the hook.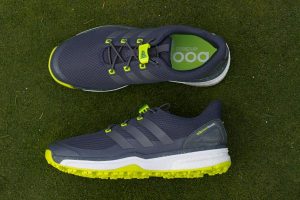 For most individuals with low tone or lacking full fine motor skills, these will be too difficult set up themselves. The reason is that it takes vision and minimal fine motor skills to thread the elastic lace through the eyelets on the shoes, as well as to snap it into the plastic hook. It takes strength and dexterity to manipulate the lace so that it provides the proper amount of tension. It also takes skill to apply the sticker to the to-be-cut end of the lace and to snap it into place.
SnapLaces Verdict
I would consider these an excellent option for those who want their child or loved one to be able to put shoes on themselves without having to tie them, but expect to help or have help getting them set up appropriately.
After setting these up for our three teens, we didn't have to worry about any breaking off or unlooping. And when I actually read the instructions, I realized why the ends I had to cut kept unravelling. Oops. 😀 But unlike other elastic laces, our youngest couldn't break these (and he totally tried). My oldest's enthusiastic rocking was no issue for these either!
I was so impressed with the durability of these items I installed some on my own shoes too!
All the Info You Need:
Age Range: any, w/ assistance
MSRP: $9.99+ (for the Classic 2-pack set); $11.99 (for the Performance 4-pack set)
Buy Online
Connect with SnapLaces on Social Media!