As a parent I know for me shopping with my kids can sometimes be so hectic. The hassle of them running around, screaming this or that, playing throughout the clothes can sometime drive a mom crazy….lol! So when Wee Blessing contacted me I was excited to see what all they offered.
I mean hey, who wouldn't like to have a personal kid shopper for their children so we wouldn't have to take them out shopping with you. I know I would love to have a personal shopper for my kids, that's why I feel Wee Blessings is going to be a big hit with parents!
So by know I can hear you asking, what is Wee Blessing and how will this company be able to help us parents?
Wee Blessing is a subscription company for children's clothing that cost $9.95 a month, now you can also pay quarterly. This is a very simple process to get you started, fill in your name and credit card plus your child's style profile about what your child like and dislike. Next list their size and anything else to help their Wee Blessing personal stylist select up to 4 outfits for them. No matter if they are newborn to 14 years of age Wee Blessing will have them covered.
When your box arrives to your home and you open and view your child's clothing you have the option of returning anything you don't like, just place your item in a prepaid envelope send back and Voila no worries!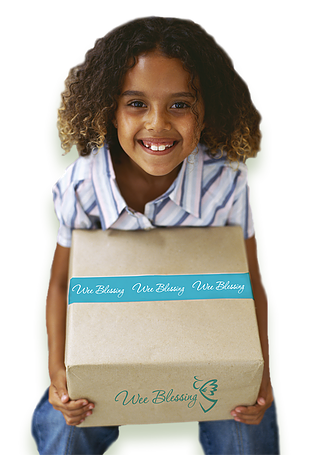 All items in the box are 40-80% off of retail so you don't even have to worry about catching sales at the mall! If you decide to keep all items in the box you get an additional 10% off of your purchase!
Inside our box were four cute outfits for Sophie and everyone of them had her posing like a fashion diva! She was so excited to try them all on, take a look: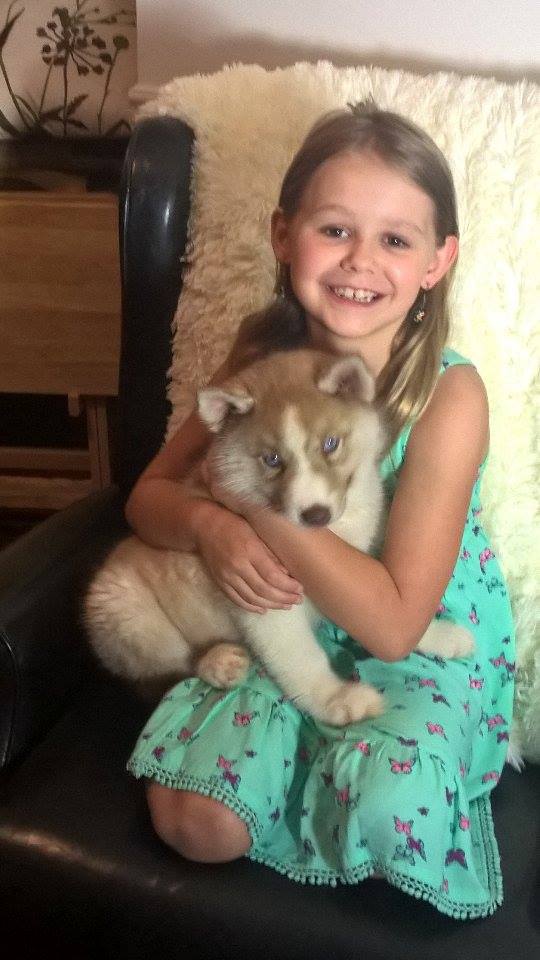 When I asked Sophie which one was her favorite she simply said I can't chose for I like them all. I'll have to agree I like them all and to be honest each one fits her personality to the tee! You know what else is pretty cool about Wee Blessings? You can pick to receive boxes either monthly or quarterly, and you can pick the price range of each of the outfits.
Another thing about Wee Blessing is inside your box you will receive and invoice indicating how much each outfit cost and how much you'll pay if you decide to keep them. If you like all four outfits and wish to keep them all, Wee Blessing will give you an additional 10% off the total! Don't worry Wee Blessing will also give you enough time to make your decision, you have 7 days!
Here's a few more features you need to know about Wee Blessing:
You are never under any obligation. If you don't like the program or feel like you don't need it any more, you can cancel at any time.
You can make special requests by just emailing them before your next box ships! Have a wedding in the next couple of months, just email them and let them know you need a fancy dress and they will do the best they can.
They offer shoes too!
They send clothes based on the season or weather in your area.
They provide clothes for children from ages newborn to 14 years old!
Everything is 40-80% off retail price.
You can leave comments on the invoice for how they can make your next box even better.
Overall, I love Wee Blessing and I feel it will definitely take away the shopping hassle we have with our children and for us busy mom ! It makes shopping for clothes so much easier and you can save!
If you reference that they heard about Wee Blessing via Mom Blog Society you will get free shipping on your very first blessing items (usually $9.95). Just reference "momblogsociety" in the coupon code section or just mention Mom Blog Society period!
You can connect with Wee Blessing via Facebook | ShopWeeBlessing |