Another summer break has come to an end, and it's back to school for most of the country. Sophie loves school, so for her, it's perfect. Plus, she loves to shop. This year we shopped at Sears because Sophie loves their clothes and of course, I love their sales. And this year they have some amazing sales going on! Plus, this year Sears has launched two new private label apparel lines (R1893 jeans for women and Roebuck & Co. for kids) and a brand new interactive in-store experience via the Sears app.
Keep the kids entertained while you shop:
To help make the back-to-school shopping experience easier on parents with children in tow, Sears has launched a new interactive in-store game via the Sears app featuring characters from the blockbuster hit The Secret Life of Pets.
To play "Find Max":

Text "FINDMAX" to 73277 to download or update the Sears app. and launch app in-store
Look for clues throughout the store and scan all three QR codes to reveal Max's secret location.
Following participation, shoppers will unlock opportunities to enter sweepstakes, earn instant Shop Your Way points and more.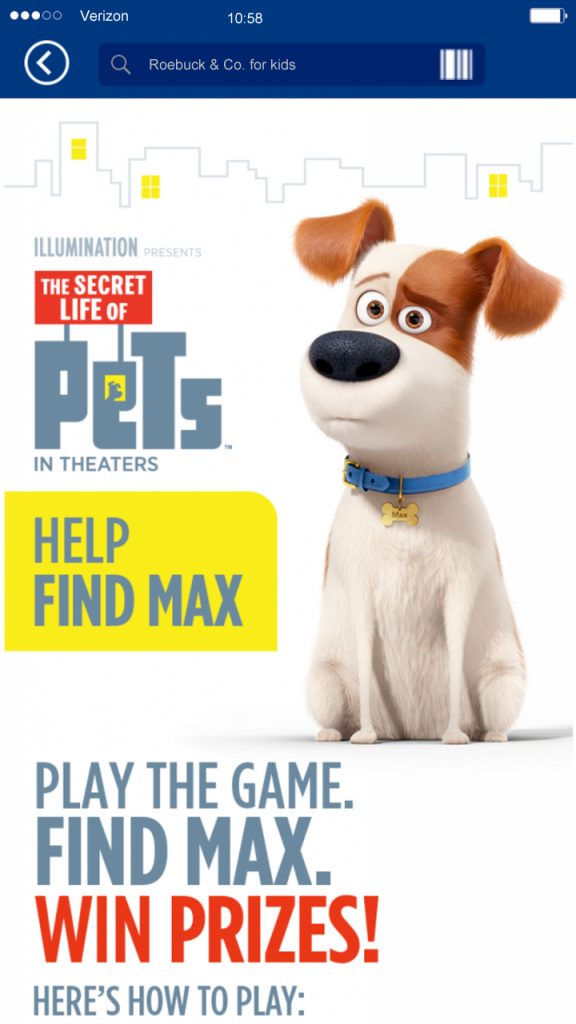 I know I was shopping for Sophie, but I couldn't pass up the great prices on their new line. I ended up buying myself a few things. I got these amazing R1893 Women's Bootcut Jeans for $21.99! And, I picked up a pair of R1893 Women's Patched Skinny Jeans also for only $21.99!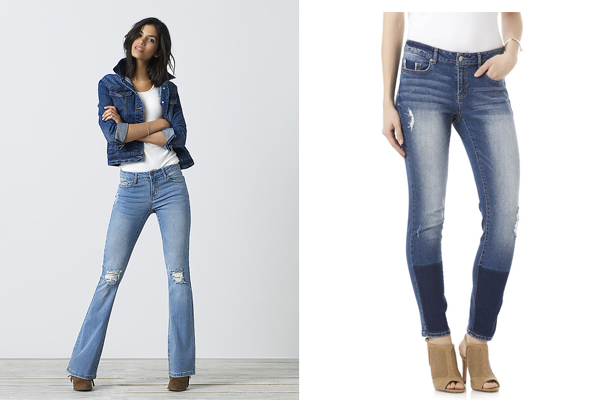 Ben ended up getting a couple pairs of jeans too. He loved the look of the Roebuck & Co. Men's Vintage Straight Jeans and he got a few shirts like this red Roebuck & Co. Young Men's Polo Shirt.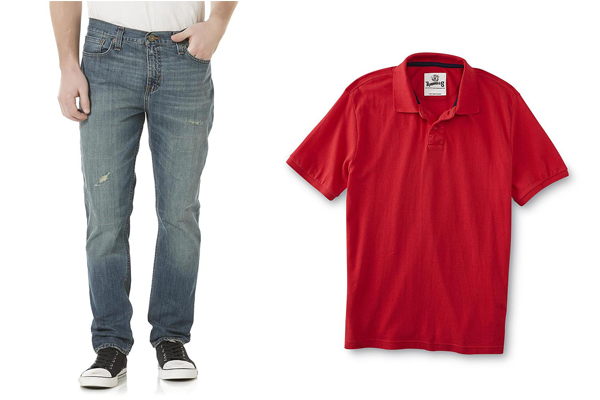 Sophie went a little more wild than Ben. She bought this Roebuck & Co. Girl's Flannel Shirt in red to go with her new Roebuck & Co. Girl's Skinny Overalls. Plus she purchased these cute Roebuck & Co. Girl's Knit Jeans and this Roebuck & Co. Girl's Graphic T-Shirt to go with.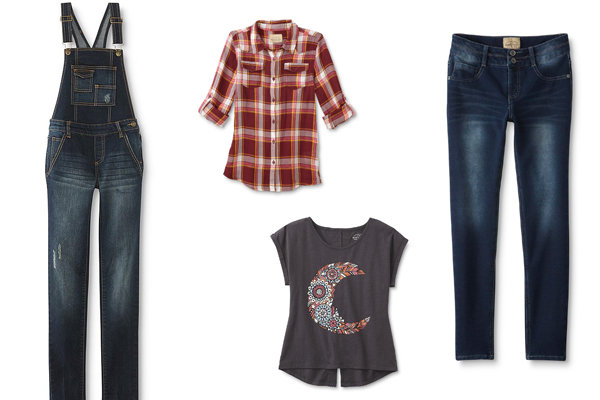 Other back-to-school deals – check the latest deals on www.sears.com/localad Sears.com/backtoschool
Take 40% off Dockers Uniforms for Kids with items starting at just $12
Take up to 50% off back-to-school fashions for juniors like the Bongo Junior's Mock Neck Crop Top on sale for $9.99; reg. priced at $24.00 PLUS take an extra 20% off with the use of an in-store and online apparel coupon when you spend $50 or more
Save 50% on Roebuck & Co. Fashion Tops for girls 7-16 on sale for $9.99; reg. priced at $19.99
All men's jeans on sale –
All family athletic shoes on sale – Reebok Adult Athletic Shoes on sale for $39.99-$69.99; reg. priced at $49.99-$79.99
Save on backpacks for the new school year on sale for $21.99 -$48; reg. priced at $38-$60