As summer temperatures rise, so does the use of delicious condiments for accompanying grilled meats and cool veggie side dishes. Recent reports demonstrate that at least 56% of households keep hot sauce on hand, but how many of these spicy staples are healthy too?
True Made Foods™ (www.truemadefoods.com) makes hot sauce differently. Its spicy Veracha Hot Sauce™ is made first and foremost with a plethora of vegetables and is then heightened with cayenne pepper, which has been linked to boosting metabolisms and fueling feelings of fullness. To treat the body to spicy and nutritious flavors throughout the day, True Made Foods provides the following recipes for morning, noon, and night:
Starting the day off right with a healthy breakfast allows the body's glucose level to rise and insulin produce which is used for energy. Enhance recipes for the ever growing popular breakfast food, Avocado Toast with this unique take:
1 Slice bread (thick, multigrain bread is a great option)
½ Avocado, mashed
1 Egg, any style
2 Slices tomato
2 Slices bacon
Liberal drizzle of Veracha sauce
Salt and pepper, to taste
Lunch should be relished. Maybe not with relish, but with spice! It is recommended that protein intake at lunch reaches 20 to 30 grams. This standard can be satisfied with a 3.5 ounce serving of chicken breast mixed into savory Veracha Chicken Salad: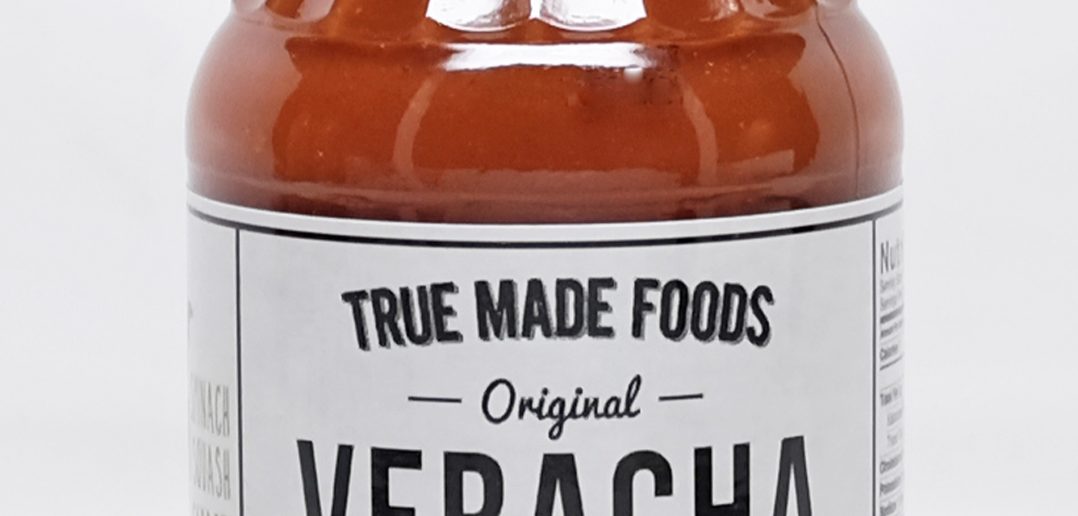 5 ounce chicken breast, shredded
1 scallion, thinly sliced
¼ cup chopped cilantro
1 tablespoon mayonnaise
1 tablespoon Veracha
Salt and pepper, to taste
Mix everything together and serve in lettuce cups or open faced on hearty toast.
Dinner: Whole grains are an important component of dinner food consumption – think brown rice, quinoa, and whole-wheat bread. A quick and easy stir-fry offers a nutritious delicious dinner in minutes. Top brown rice or quinoa with fresh, sautéed vegetables, lean meat, and a burst of flavor with this delicious, single-pan, Saucy Stir Fry.
4 cups cooked grain of choice
½ teaspoon salt
1 tablespoon vegetable oil
1 small carrot, thinly sliced
1 medium red bell pepper, cored, seeded and chopped
2 teaspoons grated ginger
1 clove garlic, sliced
2 cups snow peas, trimmed
¼ teaspoon black pepper
1 egg, beaten
1 lb. grilled chicken breast, chopped
2 scallions, chopped
½ cup cilantro
2 tablespoons soy sauce
2 tablespoons, Veracha sauce
Preparation:
Heat oil in a large skillet over medium-high heat. Cook carrot, stirring occasionally for about 1 minute. Add bell pepper, ginger, and garlic; cook, stirring frequently for another 2 minutes. Add peas, sprinkle with salt and pepper and cook for another minute. Remove vegetables and return skillet to heat. Add quinoa or rice, along with egg and cook while stirring until egg is evenly distributed, about 2 minutes. Stir together scallions, cilantro, soy sauce, and Veracha sauce. Add vegetables, chicken, and sauce to grain and mix to combine. Divide stir-fry among 4 bowls and serve warm.
Launched in 2014 by Kevin Powell and Abraham Kamarck, True Made Foods™ is making American food nutritious with its line of three, vegetable-infused condiments. The brand uses vegetables to naturally sweeten its products, drastically cutting back on added sugar and offers True Ketchup, True BBQ Sauce, and Veracha™ Hot Sauce in 18 oz. bottles. True Made Foods' products are sold in grocery stores throughout the North East, including Fresh Direct, Whole Foods, Mrs. Green's and Roche Brothers, Super Target stores in Colorado, Utah and Northern California, Loews Food Supermarkets in North Carolina and H-E-B in Texas. They are also available online through the brand's website and on Amazon. Now, condiments are again made with vegetables to provide true, bold flavor while actively supporting health.