Disclaimer: This product was received from the Company for review purposes only. All thoughts and words in this post is my own and I was not paid to endorse it. I am only voicing my opinion about this product.
Hands-Free Products
Who couldn't, at times, use an extra hand or two? With these two products, you'll wonder how you ever did without them. The Nano Hold is a cell phone product that magically holds tight to any slick surface and the Toucan Can Opener allows you to open cans without using any hands!
Nano Hold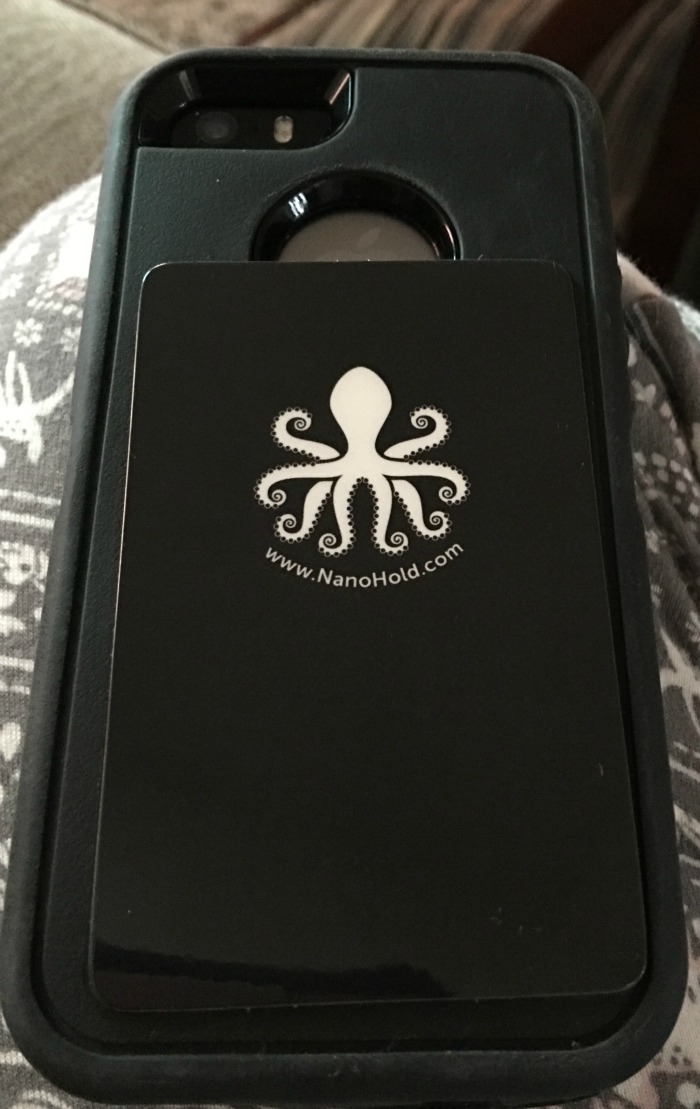 Nano Hold is a product that I had never heard of. I hadn't seen it in stores, not on commercials, but I figured, what the heck? If it doesn't work, oh well; but if it does, it could be a total game changer.
This is a little piece of silicone-ish material that adheres to your device with a taped back. The silicone acts as a suction cup when you place it on slick surfaces. There is a cover that you put over it when you are not using it.
I placed it on my daughter's phone, because I already have something on the back of mine. I had to cut out a small groove of it because of the phone case, but, this will stick to just about anything! My husband was playing around with it and stuck it to the tv remote.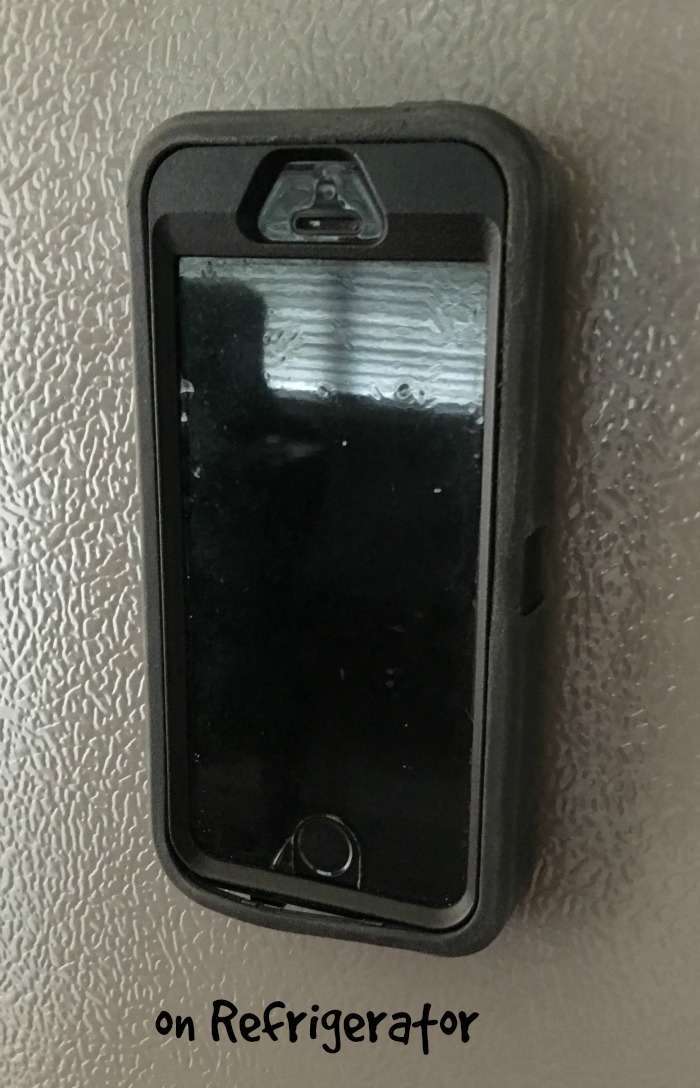 This would be great for any kinds of hands-free activity you are doing such as cooking, reading, driving, or doing your makeup.
Learn more on their website at www.nanohold.com
Social Links
Toucan Can Opener-As Seen on TV
This can opener is designed for hands-free can opening. It also provides you with no sharp edges and the lid comes off cleanly.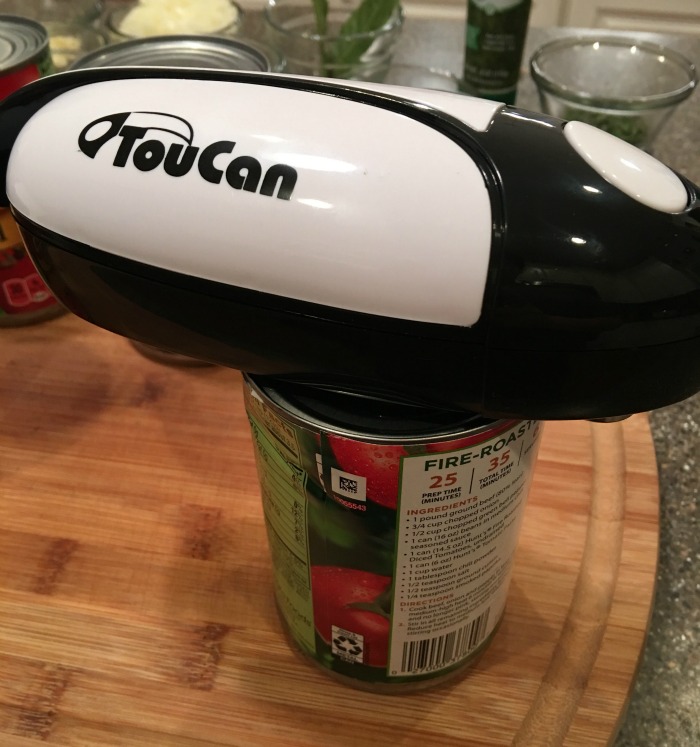 This product, I have to say, is not my favorite. It's slow to open the cans, even though it does a great job. You essentially have to place the can opener on the can, push the button so it attaches itself to the underside of the top (the lip), and press the button again to make it begin cutting.
The Toucan Can Opener doesn't come with batteries, so make sure you have some available to use but other than those things, it works just like advertised. I do wish it cut a little faster, but it does it without the need to stand over it. You just get it started and you can continue with whatever you are cooking. Its pretty simple.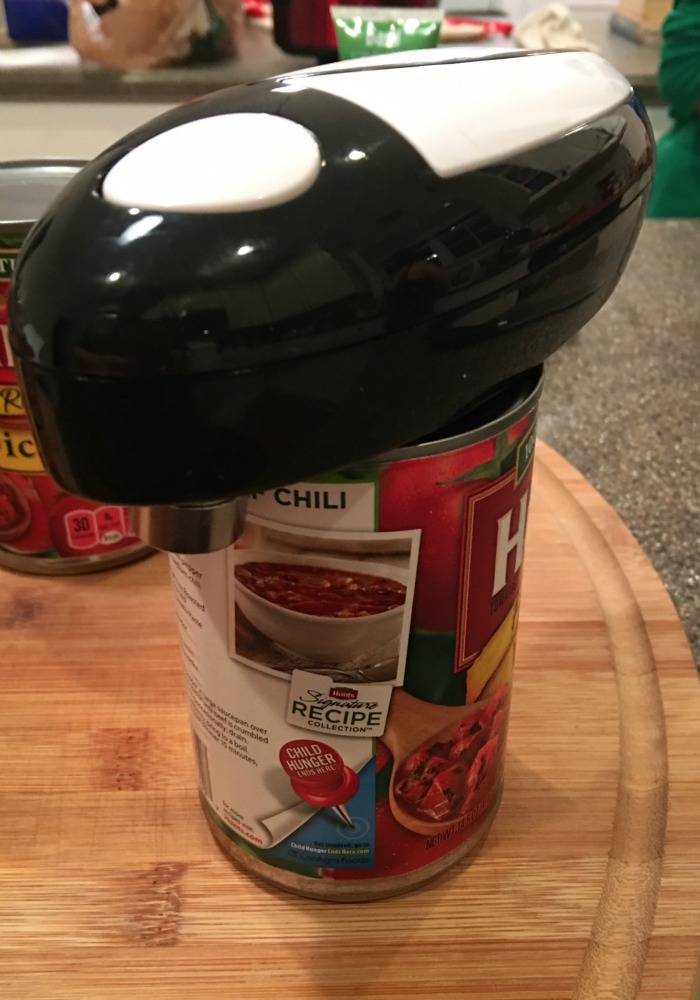 You can learn more about the Toucan Can Opener on their website at www.toucan.com
Social Links
Both of these products make great gifts for anyone. You could even make gift baskets for your friends, family, a newly married couple, whomever. They are great add ons and will help out anyone with needing a free hand.