**Disclosure: I received a copy of the season below in order to facilitate my review. All opinions are my own.
If you haven't had a chance to see This is Us yet, you will want to grab your copy of their season one. This way you will be ready to get season 2.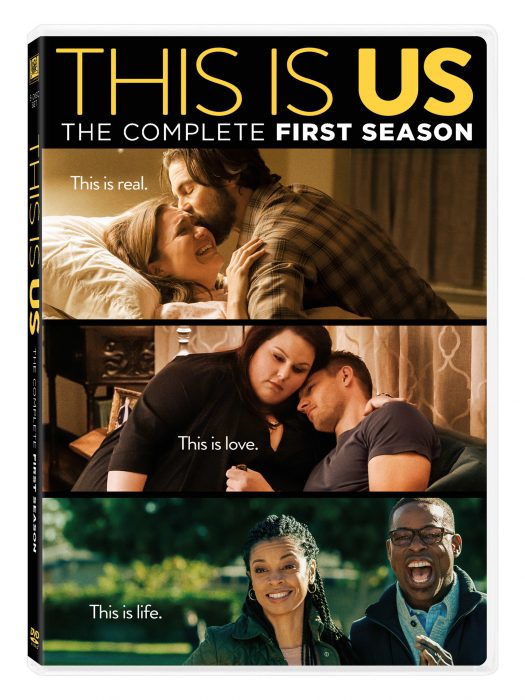 The writing for this new TV series is wonderful and the acting is first-rate. This is an emotional drama which at times will leave you in tears, while at other times will have you laughing out loud.
It's a bit more serious at times, but it's also a very believable show that will pull at your heartstrings and emotions. The show features several plots and subplots and revolves around several different time periods. Somehow, the writers manage to tie all of the different scenes into a universal theme that makes this show stand apart from others. With all of the mediocre TV shows available for viewing, this compelling new drama/comedy leaves the others in the dust. You will be amazed how the writers intertwine everything, and always keep you guessing how quickly they will bring in the next situation that they deal with. I can't even say I have a favorite character as they each touch you in a different way.
The bottom line is that this is one of the finest TV series currently on the air. It will undoubtedly be a show that continues to evolve. The plots are intelligently written and the performance by all of the cast are first rate. This is a show with staying power, and one of the few that is worthy of your time.
There are no words that I could write that would truly express how truly wonderful this show is. It's a blockbuster, not to be missed, incredibly well written and acted, one for the ages, unique and truly moving series that will impact the way you feel about life.