Disclosure: I received the products in exchange for my honest review. All opinions are my own.
When it comes to entertaining or having family gatherings or parties ice always seems to be in high demand. With the portable countertop ice maker, this will now be an issue of the past. This year we have a college graduation, high school graduation, a 25th-anniversary party and a 50th birthday party to host during our summer. Ice will definitely be in high demand for our family this summer.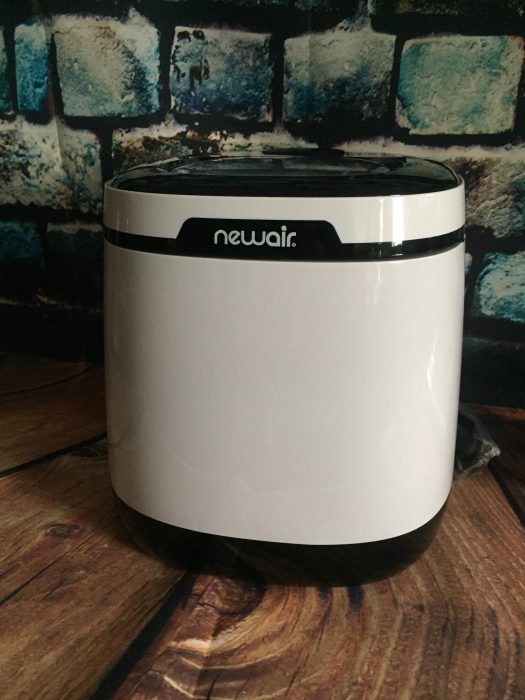 About the NewAir AI-250W Portable Countertop Ice Maker
What I love about this portable ice machine:
Fast once it gets going – makes up to 50lbs of ice per day. I LOVE that it makes this much ice in a day. We have never used 50 pounds of ice but at least now we do not have to worry about having to leave our party to go get more. We also live in a tourist town (Nascar racing, wine country), so there have been times when there has been a shortage of ice in our village. I know super crazy!
Easy one button operation-You only have to use 1 button, it can't get much easier than that.
Portable and compact design go, anywhere I love that this ice maker is portable so I can take it along to my sister's, my brother's and my parent's house when it is needed. I just love how easy it is to take along with us.
Only costs $0.04 per hour to operate
Portable size is perfect for RVs and apartments
User-Friendly Design for Ultimate Simplicity
The AI-250W is a snap to use thanks to its thoughtful design. The rounded shape makes it easy to fill or drain, and its relatively light weight makes moving it around a breeze. Indicator lights will let you know when ice is ready or the machine needs to be refilled with water.
What shape ice does this ice maker produce?
Your ice is bullet shaped, with rounded edges and hollow centers. Ice pieces are thick and versatile. They're ideal for drinks or filling portable coolers, and the hollow centers make them easy to crush for a range of bar recipes. You will love not only how the ice looks but how it seems like restaurant quality.
You Can Leave it Plugged in All the Time
The AI-250W is highly efficient and costs only four cents per hour to operate. You can leave it plugged in to have an endless supply of ice anywhere you go. This makes the AI-250W even better for people that do not have refrigerators that make ice for them (like us).
You might be thinking, what will you use to store your ice in? I am glad you asked!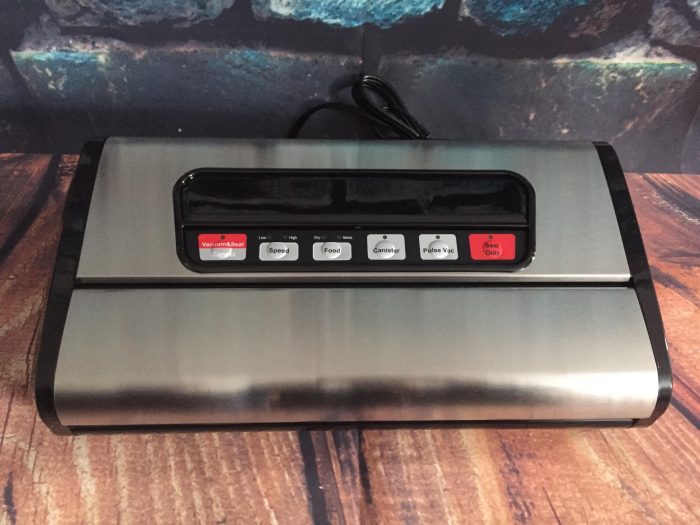 An Avalon Bay FoodSealer300S Vacuum Sealer will Keep Your Ice Fresh
Vacuums foods for up to five times longer life-what I really like about using this for ice cubes is sometimes you wonder where your ice started from when you purchase it in a bag at the store. I am not saying there is anything wrong with it, but still to know you can make your own and seal it up just feels good. Also, you can make your ice up ahead of time and then transport it in your coolers to your destination.
Can seal delicate foods with pulse function. The Avalon Bay FoodSealer is not just to seal your ice! You can use it for any foods that you want to keep fresh. I am thinking it will be perfect to give to my son or his birthday as he is a fisherman and hunter. I know he has caught fish he would like to keep vacuum sealed and hasn't had the ability to do so.
Many functions including dry/moist, slow/fast, seal only functions. This makes the food sealer versatile and you will be able to use it for many different food items.
We are also excited that you can get 20% off the ice maker and vacuum sealer when they use code MOMBLOGSOCIETY at checkout!