You know how they say the sexiest thing a woman can wear is her confidence? Well "they" are right. So, if you're still scrolling Nordstrom's site trying to find that perfect Valentine's Day dress – consider this; YOU are the one in control of your confidence. No designer dress, Spanx shaper or shoes alone can give you confidence.

Maybe the shoes – a good pair of high heels make me feel like Wonder Woman.
But all joking aside, isn't it crazy that our most attractive feature is so difficult to bring to the surface? Well, the truth is women spend more time on others' needs than their own. That compassion and motherly instinct certainly have its benefits, but it's not helping us in the self-esteem department. So how do we learn to love ourselves the way Kanye loves Kanye?
Simple. Self-care.
Now, let's take a moment to talk about you.

When's the last time that you had some designated me-time? Are you keeping up with your self-care regimen? Do you even have a self-care regimen? When's the last time you shaved your legs? We know it's winter, but 4 weeks is still too long!
You're going to have to find some time for you. Mamas – we deserve it!
There must be plenty on your personal list. Things that you wish you were doing for yourself that you can't find the time to do. A facemask that's been under the sink since last August. That LUSH bath bomb that you spent way too much money on NOT to use. Or the new OPI polish you bought to fix the chipping from December's manicure. These things only take a few minutes to fit in – so line up those goodies girl – this is your week to start putting them to good use.
It's time to prioritize YOU. It's time to set a goal for self-care. And it's about damn time us woman treated ourselves the way we treat the ones we love.

So here we go – let's do this thing:

1 – Find some un-interrupted me-time. As a fellow mother, I recommend this is the very end of your day (after the kids go to bed) – or the very beginning (before they are awake). Building routines into this part of the day are what we call Head Start Habits. The Head Start Habit method is one we've perfected with time and they really help to ensure we're getting the me-time we need.

I personally wake up each morning before my two little girls (and husband) even open their eyes. I love that I'm able to head to the gym in the wee hours without feeling like I'm missing out on my Mommy duties.

2 – What can you fit in during this window? Take advantage of your new defined carving of time and do the things that make you feel your best. Bonus points if your new habits alleviate a pain-point*.
*PAINPOINT: A problem in your life that you constantly complain about. Complaining can be easy, even fun, compared to creating a plan for a positive change. We've watched many women, including ourselves, struggle to invent practical alternatives. But it can be done; with some thoughtful planning. Is there a specific pain-point you have that your new self-care regimen can resolve? Always lookin' a hot-mess in the morning? Lay your clothes out the night before – and don't forget to accessorize!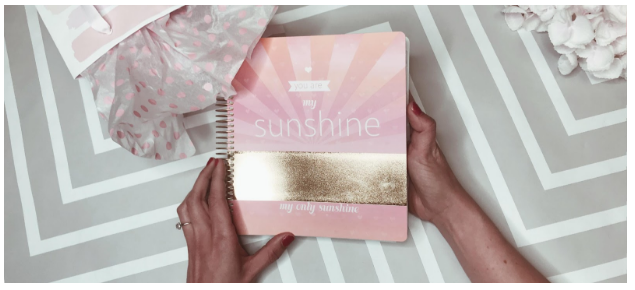 3 – Plan for it. Study after study proves that we are more likely to achieve the things we physically write down. We also tend to remember these things – so now you can't just "forget" to moisturize. Not to mention, if you jot into your schedule when you're going to take that bubble bath, you can look forward to it all day and also safeguard that time.

Do you already have a 2018 Life Planner? If you don't yet, now is the perfect time to treat yo-self. We've got a Valentine's Day coupon that will leave you blushin' – snag your planner for 20% off using coupon code CONFIDENTMAMA and get our Valentine's Day Planner Cover for free (while supplies last).
We've designed the kitlife planner to help women live a balanced life filled with gratitude, productivity, wellness, and joy. And of course, our planner will help you to cultivate some confidence in the process. Not to mention, a daily dose of inspiration. In addition to some java, some motivational quotes can really jolt you for the day ahead.
On June 29, 2018, we chose: "A strong, positive self-image is the best possible preparation for success." Thanks, Joyce Brothers, we're totally on the same page.

4 – Adjust as Needed. New habits are hard to build, but self-care is a keeper. To avoid throwing in the towel, adjust either the amount of time you're spending on self-care or adjust the time of day.
Whether your time slot is 30 minutes or 3 minutes, these little self-care moments can make a big impact.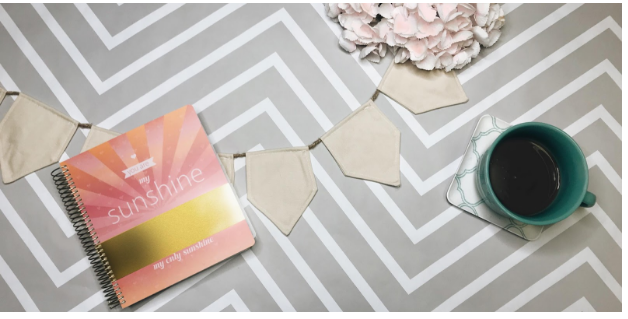 5 – Accountability is Key. Share this blog with one of your besties that you know will be on board. This way you gals can keep each other accountable. You and your bestie spending a little more time taking care of yourselves? Win, win.
Now you're on the path to a more poised version of yourself. And confidence isn't a force to be reckoned with. So go snag that garment from the back of your closet, your new found confidence will turn last season's dress into a trend-setter. Confidence is the new black.
Health & Happiness,
Liz, Jenny & Jessica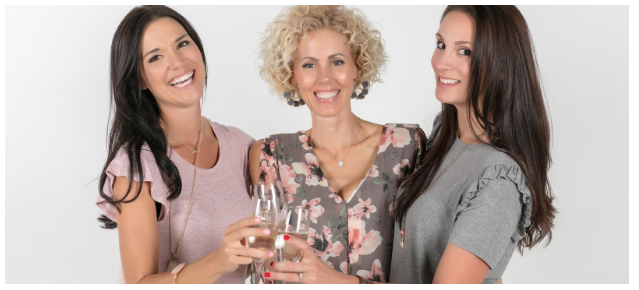 PS: Before you head out on the town this Valentine's Day, be sure to snag our sweet little Valentine's Day Compliment Cards (they are FREE!) to let your main squeeze know how you really feel.
Shop | Instagram | Facebook | Community | Pinterest | YouTube