Some people just seem to have a knack for finding creative gift ideas that always delight the recipient, but most of us really struggle when it comes to finding something special. As Valentine's Day approaches, the pressure to find the perfect gift for the person you most want to impress can lead to quite a bit of anxiety! But fear not, because we've come up with a gift guide to inspire you and help you find the perfect pressie for that special someone. If you're ready to find the gift that really lights up your partner's face this year, then read on!
Make a generic gift more personal:
If you're really struggling to come up with anything beyond flowers and chocolates, consider making the gift special by having their name included. Personalized candles, cards, and chocolate boxes are a great budget option if you haven't been dating for a long time but still, want impress. You could also choose a variety of healthy sweets and do the chocolate subscription box delivery as a yearly gift.
Personalized bathrobes and towel sets are useful as well as thoughtful, or even a fancy bottle of their favorite alcoholic tipple with their name and a message printed onto the label make for memorable gifts.
Wacky gifts:
If your beloved is a little bit strange or out there, make your gift something that will tickle them and show them how much you adore their wackiness! From Harry Potter themed 'Bertie Botts' every flavor jelly beans to Donald Trump toilet paper, (and we're not even making this up) there really is a wacky gift out there for everyone!
Inspiration can be found in unexpected places:
While it might not be the first thing that comes to mind, a corporate gift catalog can actually be a great place to find some ideas to inspire you. It is, after all, their job to come up with a broad range of gifts that will appeal to a variety of different customer types, and you can use that! Eco-friendly gifts, beauty hampers, and tech gadgets are just some of the realms you might draw inspiration from.
Make a commitment: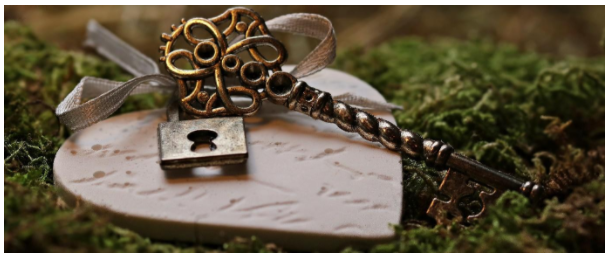 If the time is right, then making a grand (or grand-ish) gesture can be the best gift of all. Give them a key to your home as a sign you'd like to consider moving in together, or adopt a cat or dog from the local shelter together.
Consider their hobbies:
Maybe your partner has indicated they'd like to try and start their own veggie garden, take up DIY or get back into an old hobby. Consider a gift that encourages them and shows you take interest in their growth. If they're passionate about protecting the environment, you can get them an eco-friendly gift like a solar charger or bamboo item that lasts for years on end.
Gifts for people who despise Valentine's Day: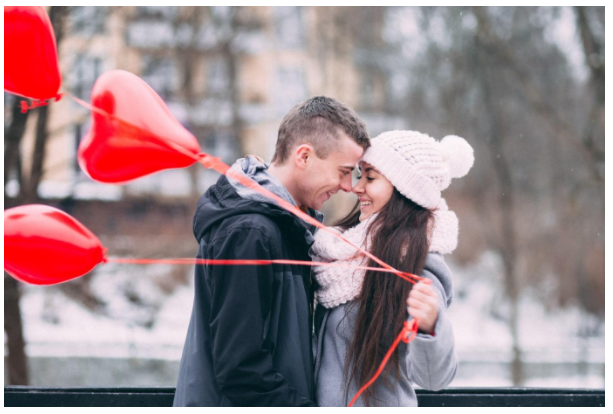 No-one's denying the fact that Valentine's Day has become something of a money-making spin, and a lot of people choose to deliberately avoid giving gifts. That doesn't mean that you can't do something less commercialized! Consider giving to a cause or charity that's close to your beloved's heart on their behalf. You'll get loads of brownie points and support a great cause all at the same time.
Gadgets for the tech whiz:
Wireless earbuds, wearable techs like smartwatches and fitness gadgets, a GPS or Bluetooth tracking device for their keys or wallet, unusual USB flash drives, or even a virtual reality headset can make your tech-loving significant other swoon this Valentine's Day.
On the flipside, if your partner prefers taking things offline, then gifts like camping equipment, survival gear, or even a telescope to gaze at the stars with can be a great gift.
You can never go wrong with jewelry!
There's a reason jewelry remains a classic gift for any occasion – it signifies permanence and value, and it remains one of the best ways to let that special lady know you're serious about your relationship.
Buy them a year's subscription to their favorite journal or magazine
You know what magazines, journals or newspapers your significant other likes to peek at when you're waiting in line at the grocery store, so surprise them with a gift that will keep giving! It could be a tech, gaming or health magazine for the guys, a glamour mag or guilty pleasure tabloid for the ladies – whatever will entertain your partner and make them smile.
Give them the chance to spoil themselves with a spa voucher or adventure activity
Sometimes 'forcing' someone to take a break and pamper themselves is the only way to accomplish the mission. Get your girlfriend and her bestie vouchers for a day at the spa or beauty salon, or get your man go-karting, paintball or laser tag tickets.
We hope you've found some inspiration, and please feel free to share your ideas in the comments!