PicturesOnGold.com is an online jewelry company specializing in transferring photos on to jewelry, using a highly specialized laser engraving process. The results are amazing. The engraved images are so exact, precise, detailed, vivid, and naturalistic. This is the go-to company that can always be relied on when you're looking for personalized photo engraved jewelry.
So, if you're looking for a unique, personalized gift for your mom, daughter, niece, wife, or a very special woman in your life, for Valentine's Day – PicturesOnGold.com has the most incredible gifts. This elegant, stylish, chic and trendy Photo Engraved Women's Round Sterling Silver Bracelet is absolutely gorgeous.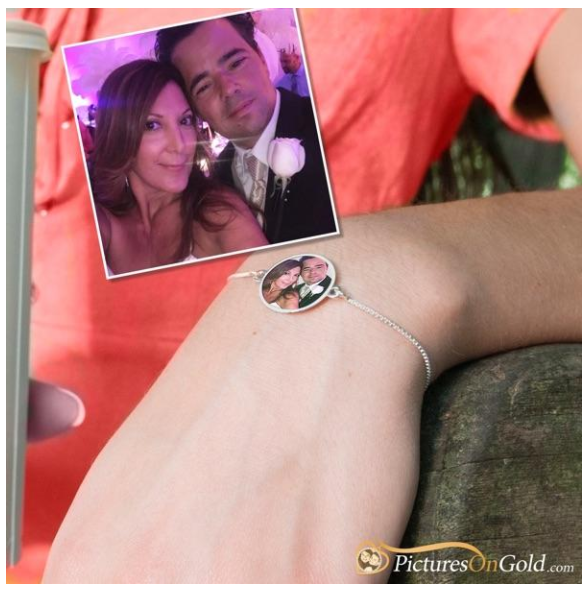 The bracelet looks so elegant when it's wrapped around your wrist. It is adjustable so it can fit any size wrist. You just have to pull the rounded box chain through the ball piece. You won't get frazzled trying to get the bracelet on. The pull chain makes it so easy to alter the size.
The ordering process was so simple. Just click on the link to the bracelet, Sterling Silver Women's Adjustable Round Photo Engraved Bracelet attach a photo (upload, or email), include a message (engraved in Script or Bold lettering), Monogram or date for the reverse side, and place your order. I received my order very quickly, certainly important during this Valentine's Day season.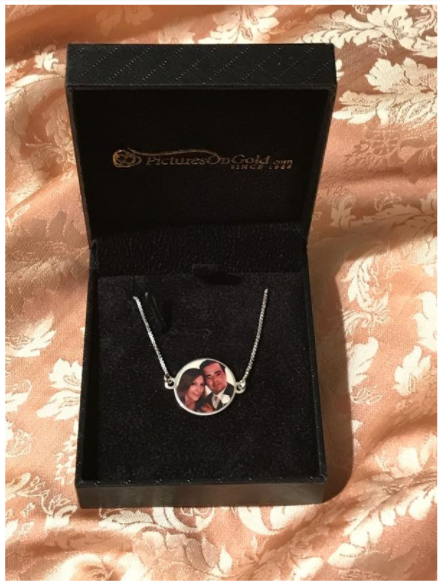 The photo I sent (as seen on the bracelet) was uploaded from my iPhone.
The photo is water and scratch proof and is guaranteed to last a lifetime. Its clarity is amazing. Every detail has been captured to create an impressive gift. PicturesOnGold.com offers (free of charge) to remove any of the backgrounds on your photo. As you can see from the image, all of the backgrounds have been eliminated. Again, this is your choice. You can also opt to include the background.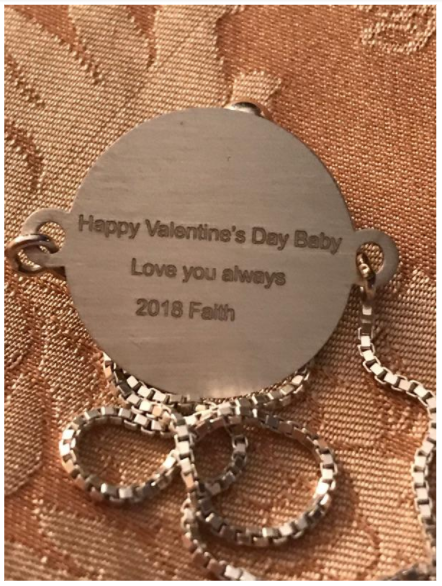 This is the message I had engraved on the reverse side.
We have a special discount for our readers. When checking out, use the Promo Code val10 and save 10%.
Head on over to PicturesOnGold.com to see their collections of photo engraved jewelry, which includes: lockets, pendants, dog tags, key chains, sports, and many more.